Our selection of videographers
Managing your photo & video projects has never been easier
1
Describe your needs
Fill in our online form and send it immediately to our network of image professionals.
2
Compare offers
Receive tailor-made quotes, consult the profile and achievements of candidates and choose your service provider.
3
Use your visuals
Let your pro take care of your shooting. Quickly receive your photos or videos and admire the result.
Free of charge and without obligation
Discover our last productions

We have started working with Utopix to improve the quality of the content we offer. Our clients love this service, the quality of the photos is impressive and they allow our practitioners to improve the attractiveness of their profile on our website. Moreover, the photographers are quite flexible and can travel anywhere!
Justin Barthelemy - Country Manager @Doctoranytime

Utopix Premium
An advantageous option for your recurring needs.
Personalised support for your photo or video projects
Access to the best creators in our network
Discover our Premium offer
Find a quality packshot videographer to carry out your video projects
You are looking for a packshot videographer in Wavre to make your videos easily? But you're not sure where and how to find the right professional in Wavre? Utopix offers you in record time the best packshot videographer in many regions in Belgium.

Because your business is unique, we are committed to providing you with quality and experienced packshot videographers in Wavre at the right price.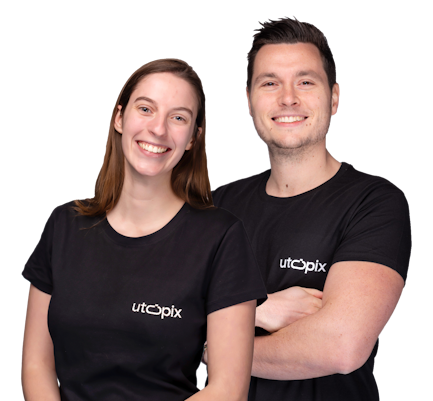 Create unique visuals for your brand. With confidence.
Discuss with our Utopix specialists and receive a personalised price offer.
Tell us more about your projects
Discover our articles related to

Our professionnals close to you
Find your image professional for your next project