They trust us for their live-streaming projects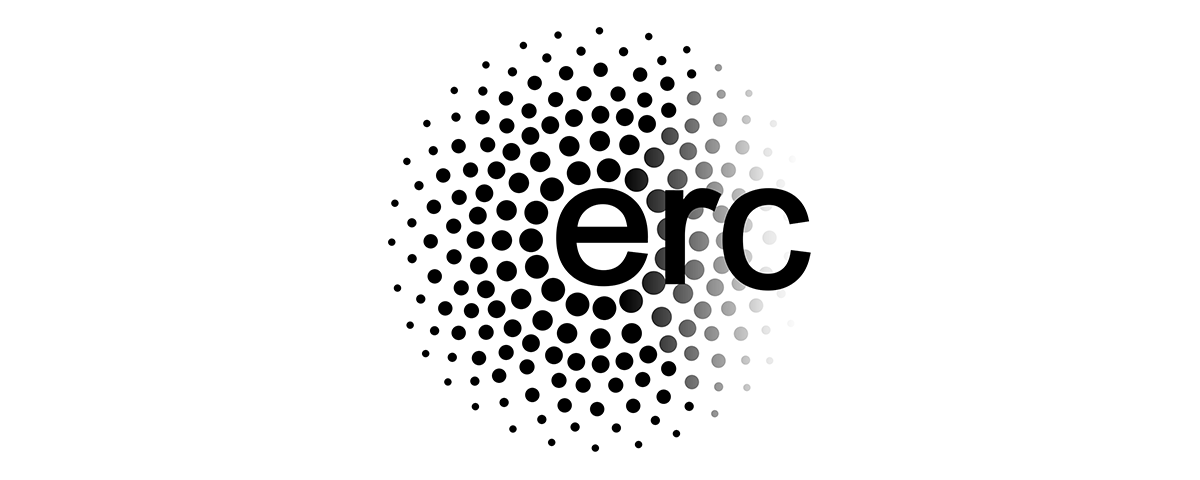 Discover our live-streaming offer
Offer your audience an interactive & covid friendly digital event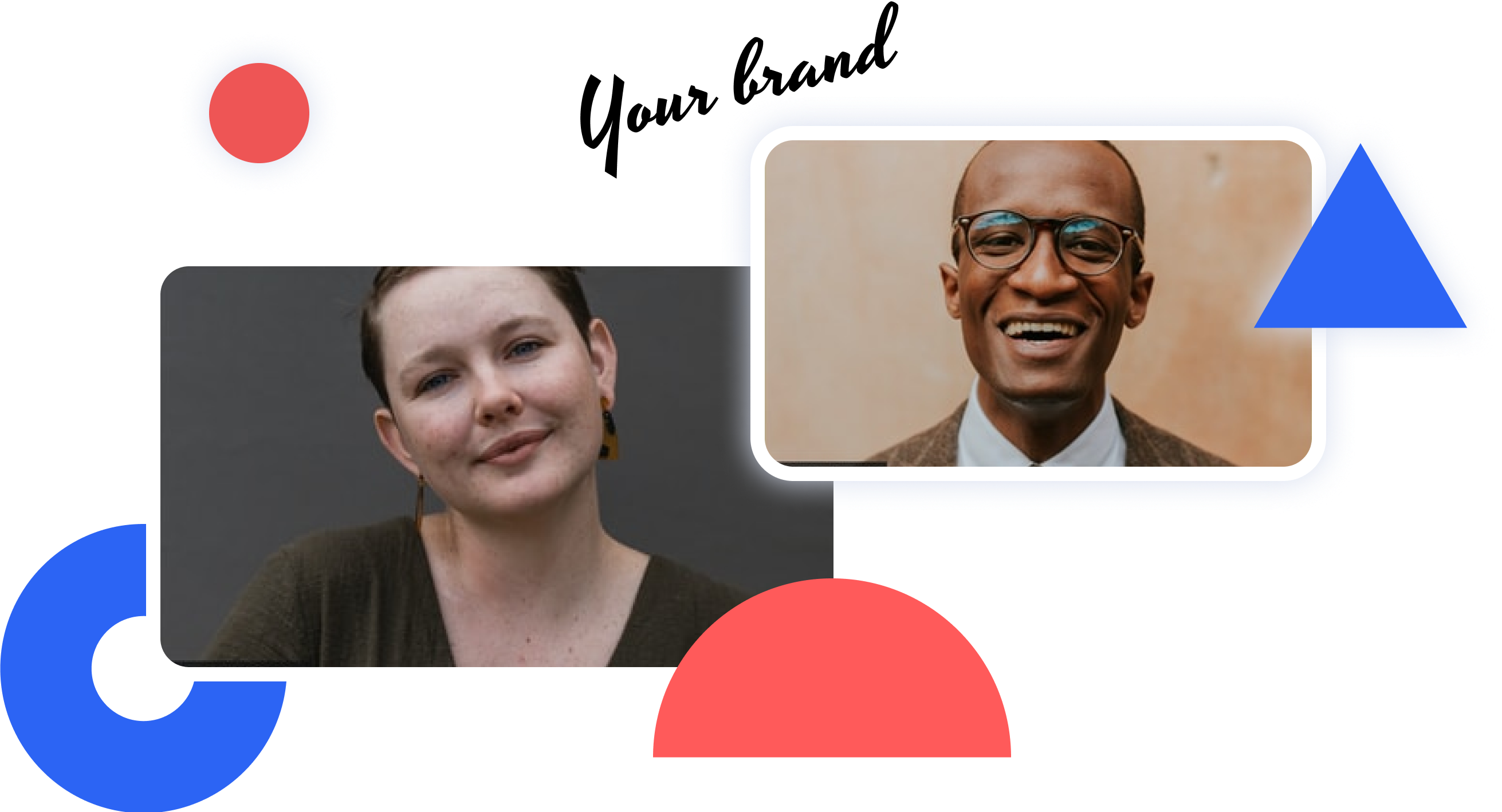 A live-streaming event with your brand's colors
Your virtual event is the perfect opportunity to highlight your brand identity and immerse your audience in your world. Background, colors, logo, titles, we take care of everything.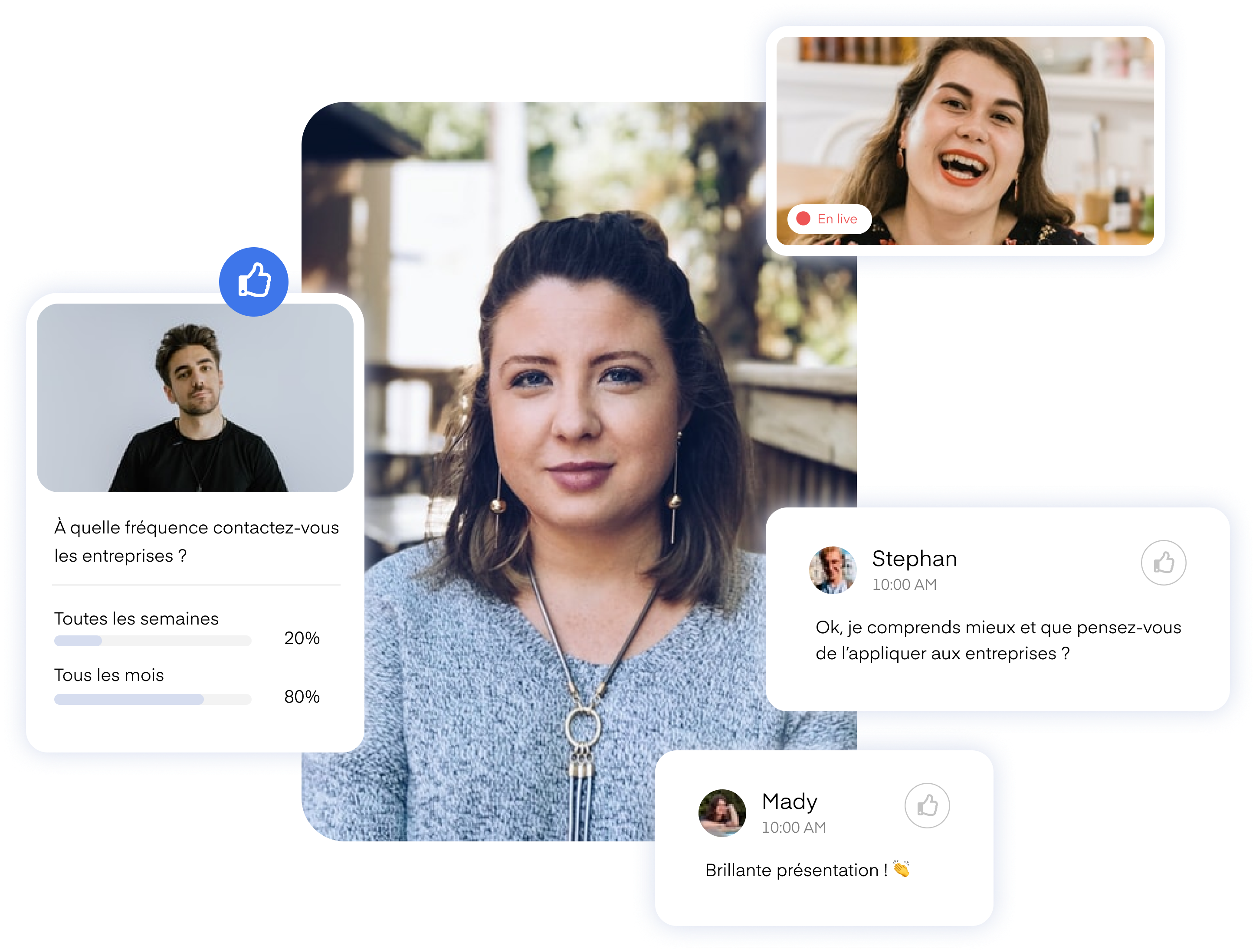 Turn your audience into actors of your event
A successful event is above all an interactive event. Give your spectators a voice and make them participate in the success of your hybrid or virtual event. Chat, Quizzes, polls and live intervention, let's make your event dynamic!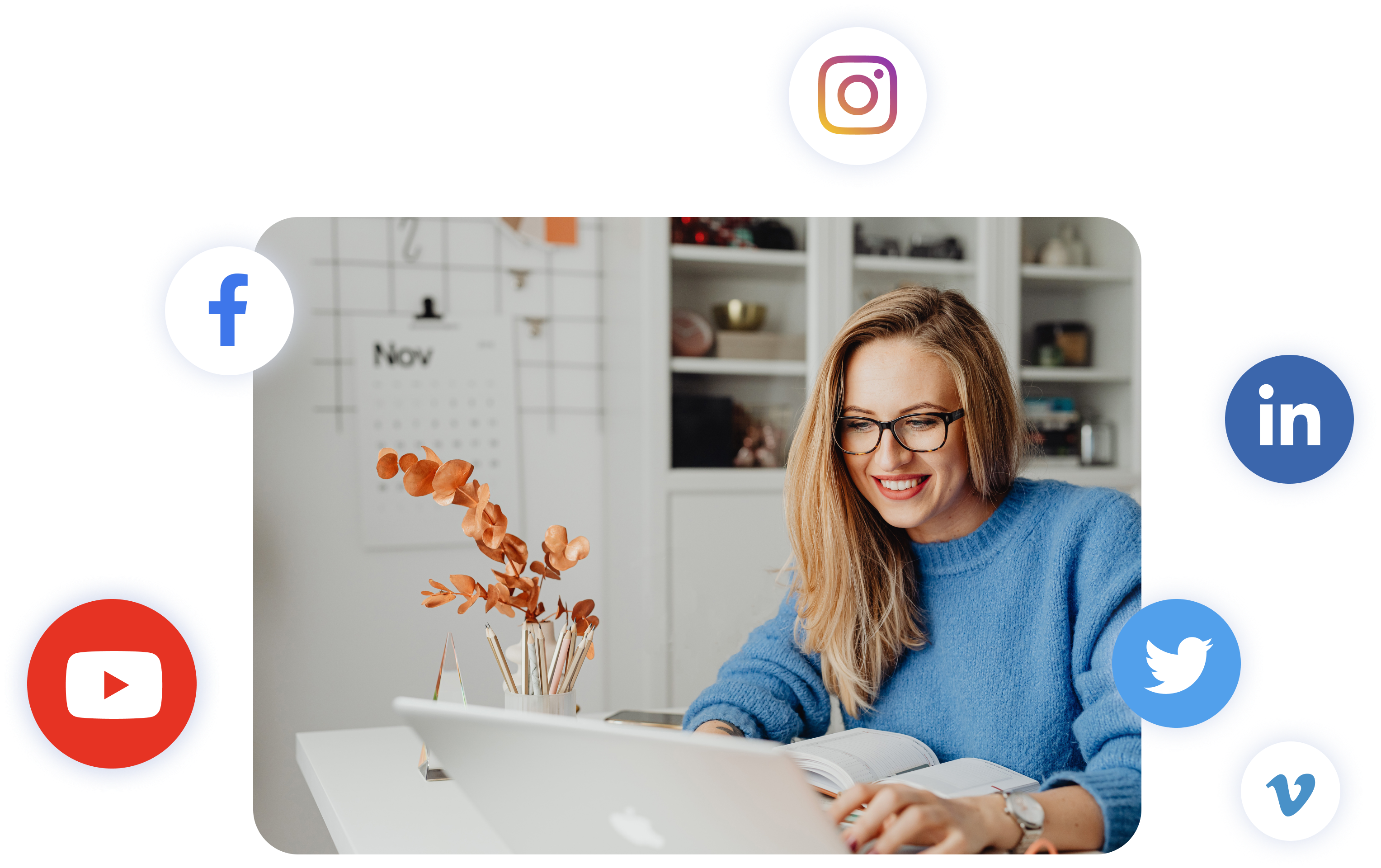 Broadcast where you want, when you want
Share your event with as many people as possible: Facebook, Instagram, Linkedin, Website... you choose and we broadcast your virtual event live on your favorite networks.
Our live-streaming services for companies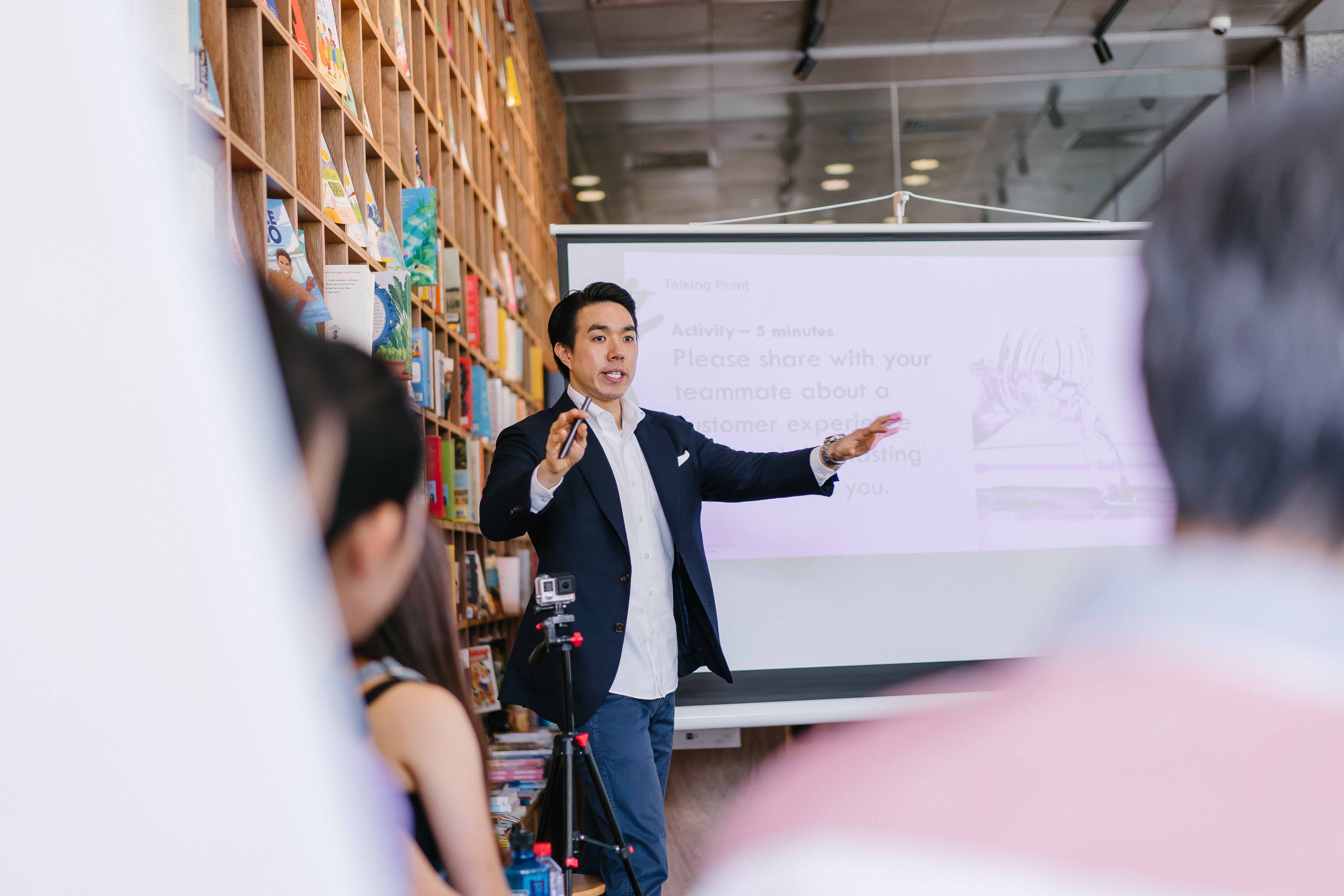 The best of both worlds
Face-to-face or online? Don't hesitate. Take advantage of both options and opt for a hybrid event.
Through a real TV show, we broadcast your physical event from your premises (or ours), live on all your networks and from your video conferencing tools (zoom, webex, teams...)
Receive an offer
We also offer these services for your events

Multi-camera & sound capture






Stage design and dressing


Multi-camera & sound capture

Working with Utopix means choosing
Quality
---
Utopix works with the best live-streaming technicians in the industry and state-of-the-art equipment to offer you a high-quality visual experience and to ensure a secure transmission.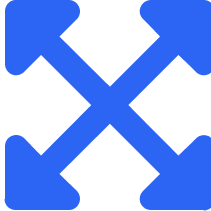 Flexibility
---
The important thing is to create customized events that are just like you. We put all our experience at your service to create an event that meets your expectations and your objectives.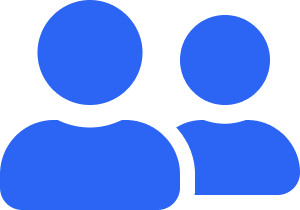 The accompaniment
---
From start to finish, we accompany you in the preparation of your event. We propose the best solutions for each of your requests and help you create the event of your dreams from the first day of preparation to the broadcast.
Our formulas and rates

Easy
1500€ without VAT
---
Broadcast on 1 social network or website
Video delivery in streaming quality
Interactions: Chat, Quiz, Poll ***
Media integration (ppt, video,...)
No external speakers *****
Standard
3000€ without VAT
---
Preparatory meetings and location scouting
1 fixed camera + 1 mobile camera
Broadcast on 2 social networks or website
Maximum 2 hours of live coverage
Video delivery in full HD quality
Interactions: Chat, Quiz, Poll ***
Media integration (ppt, video,...)
Taking place at your place
Premium
5000€ without VAT
---
Preparatory meetings and location scouting
2 fixed cameras + 2 mobile cameras
Broadcast on 3 social networks or website
Maximum 4 hours of live coverage
Video delivery in full HD quality
Interactions: Chat, Quiz, Poll ***
Media integration (ppt, video,...)
Course of action at your place
Easy
1500€ without VAT
---
Broadcast on 1 social network or website
Video delivery in streaming quality
Interactions: Chat, Quiz, Poll ***
Media integration (ppt, video,...)
No external speakers *****
Free and without commitment
* The camera is managed by one or more cameramen (depending on your package) to make your event more dynamic. ** We broadcast your virtual event in private or in public on your social networks or your website. We generally use Slido or Wooclap to broadcast your interactions.**** Graphic content provided by the client ***** The presence of external speakers via Zoom or any other platform can be fully integrated into the live performance.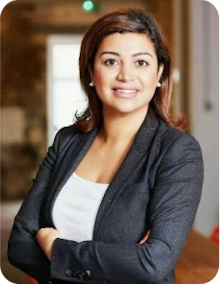 "The technique was perfect and our virtual event incredible. Thank you to the entire Utopix team! "

Loubna Azghoud, hub brussels
---
What are my obligations towards Utopix?
By joining Utopix, you fully retain your status as a freelancer. You have no obligations towards Utopix except when you carry out an assignment via our platform. In this case, you undertake to respect your service agreement (available in your account), to carry out professional work for your clients and to respect the conditions of the project in which you are involved.
---
What happens if I want to cancel the assignment?
Cancellation or postponement of the mission by the client may take place free of charge if it is made at least 4 days before the date of the mission as stated in the purchase order. In case of cancellation less than 72 hours before the shooting, Utopix reserves the right to demand an indemnity of 50% of the amount in accordance with the purchase order validated by the client and 100% in case of cancellation less than 24 hours before the shooting.
The customer must notify Utopix, by e-mail to hello@utopix.com or by phone, in the event of postponement, cancellation or change of assignment.
---
Why choose a Utopix professional?
Utopix is the largest network of qualified photographers and videographers in the world. 
By choosing a Utopix professional, you are assured of working with an experienced and qualified professional 💎.
The members of the Utopix network are all recognised professionals who are manually approved by our teams based on several criteria:
The quality of their photo and/or video book
Their availability
Their interpersonal skills
Their references
Compliance with customer instructions
The final choice is yours! Several professionals will be proposed to you. You will be able to consult their portfolio and select the photographer and/or video artist of your choice.
---
Can I pay in cash or cheque?
It is not possible to pay by cash or cheque via Utopix and we strongly advise against paying for your photographer's services by these means.
👌 Utopix services are paid for via a completely secure online payment method and without any service fees. By using the Utopix secure payment method, you benefit from total payment security and human support in the event of dispute or dissatisfaction. Your photographer is only paid once the photos have been delivered and approved by you, not before!
---
How can I request changes to my visuals?
For each of your shootings you have the possibility to request a series of modifications to your visuals. The number of possible modifications is generally limited and defined in agreement with your creator. For videos, you generally have the right to 2 requests for modifications (following the reception of the first version of your video).
---
voir plus
Our articles on live-streaming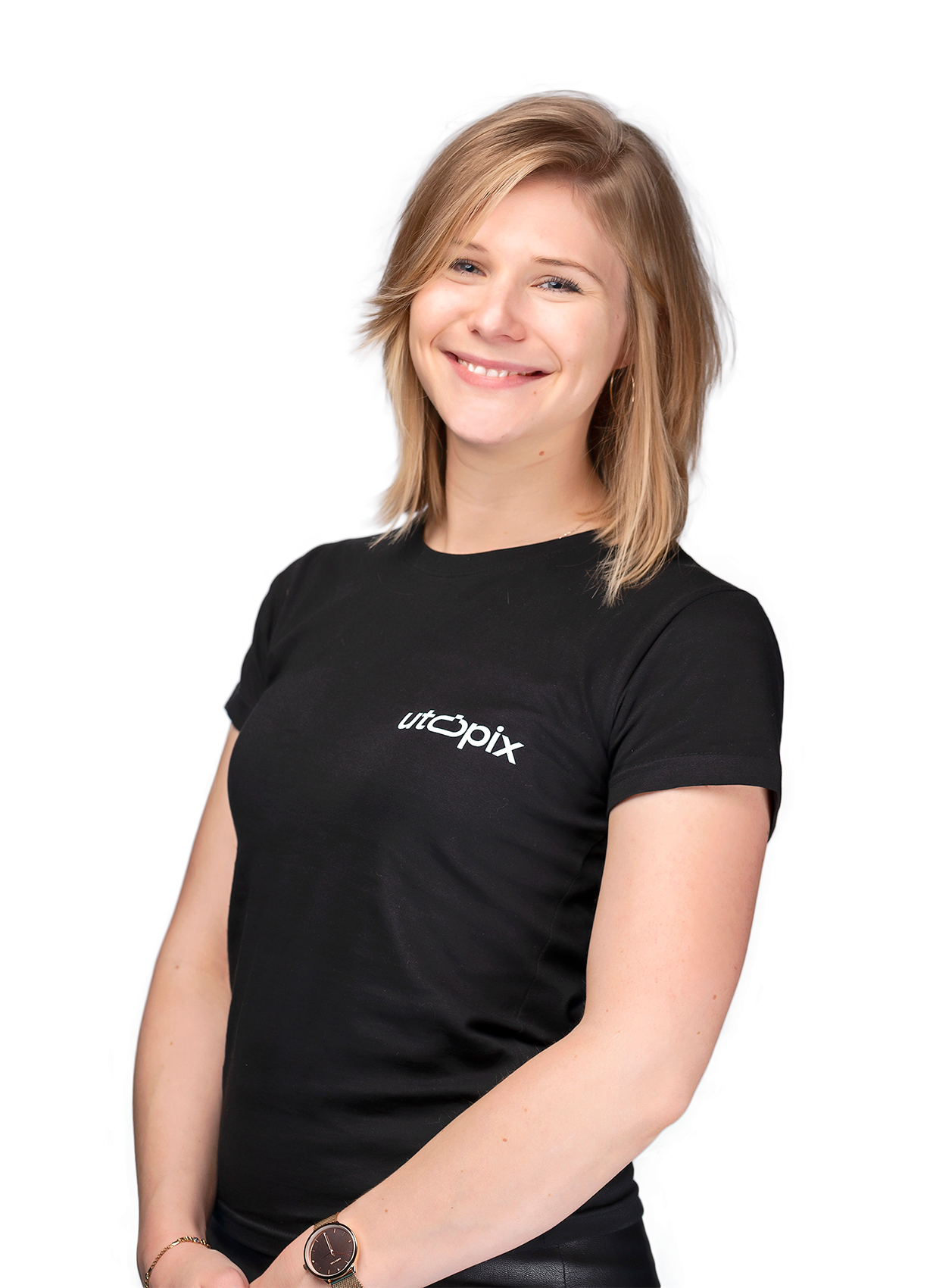 Our professional photographers and videographers.
Businesses in all sectors, as well as communication, event organization and advertising agencies, have never consumed and produced as much photo and video content as they do today. On the other hand, the profession of professional photographers and videographers is constantly attracting a growing number of new talents. Our ambition at Utopix is to facilitate and optimize the meeting between a corporate client with a project and the best professional photographer or videographer in the world.
Whether you are looking for an event photographer, an expert in culinary photography, a portrait photographer or a professional videographer to make a presentation of your company, we will support you through our network of professionals and our project management platform dedicated to professionals in the communication and marketing sector.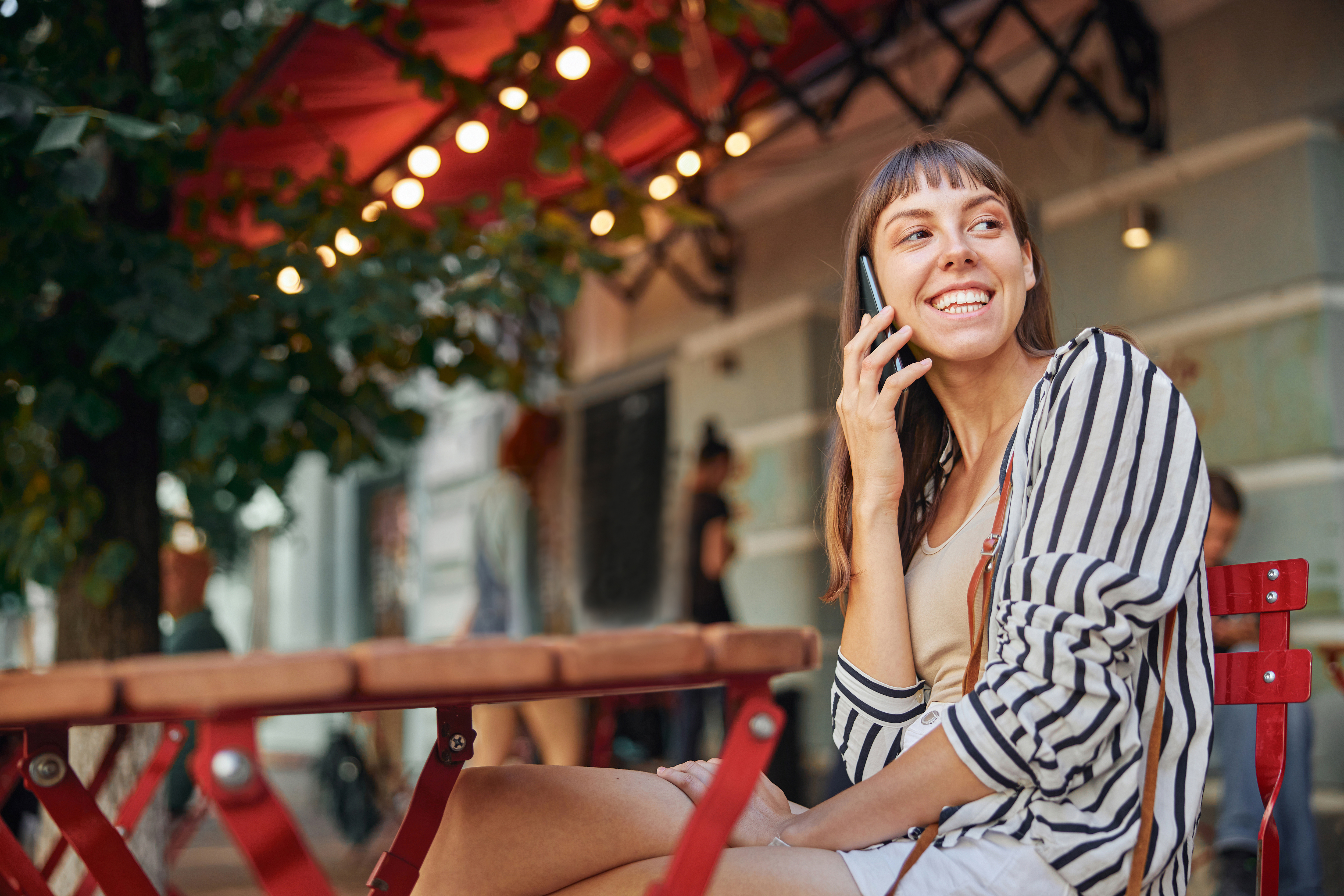 Create unique visuals for your brand. With confidence.
Talk to our specialists and get a personalized offer.
Follow our news
Subscribe to our newsletter to follow our news, ideas and recommendations.