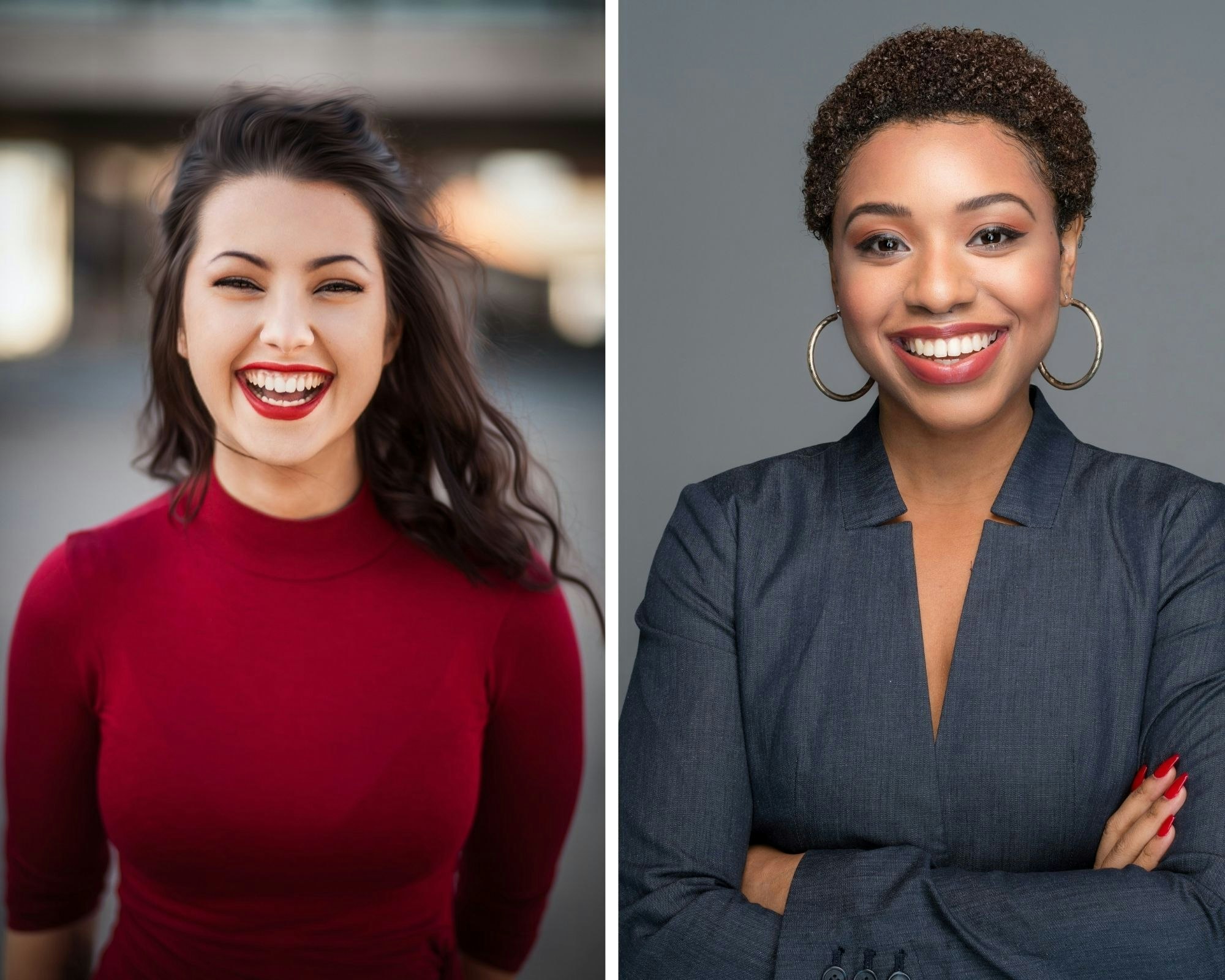 How to make a LinkedIn portrait in 2021?
Published on December 29 2021 - 5 minutes reading
When we try to make a LinkedIn portrait, we want to be natural, competent, sociable, serious, nice ... But how to achieve this?
Is it possible to influence a prospect by his LinkedIn picture? Well yes!
You can positively influence the look of a recruiter or a potential client by your LinkedIn photo but also increase your visibility: according to a Linkedin study, a quality profile photo would generate up to 21x more views and 36x more messages!
Your LinkedIn professional portrait photo is your showcase! It's the first thing someone interested in your profile will see. An excellent reason to take care of it.
Here are 5 tips for making a great LinkedIn photo:
1. Simple and smiling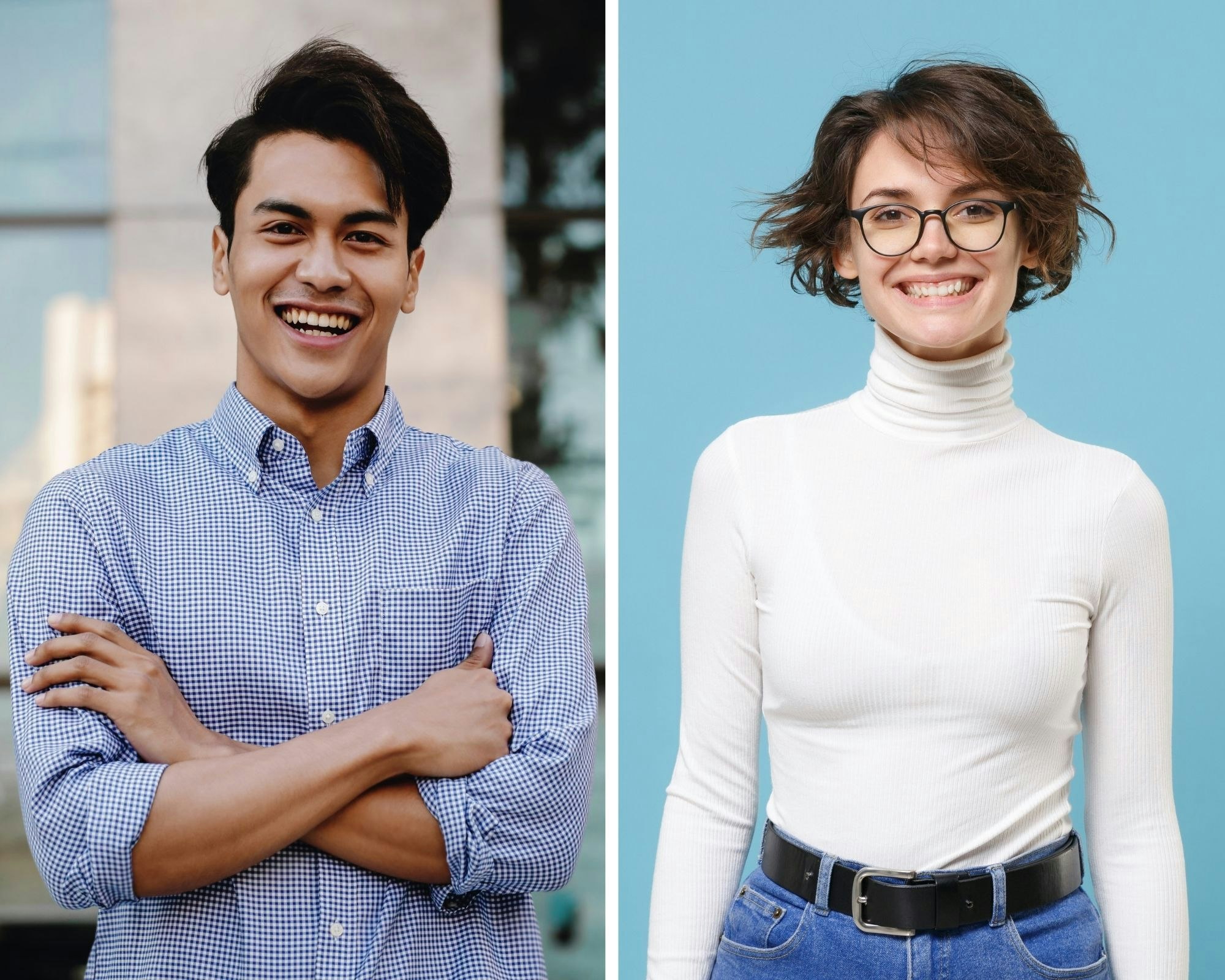 Facial expressions and gestures are crucial in your photo. Take a natural pause, arms at your side or crossed and above all, smile.
If you are not comfortable in front of the camera, take your time. A professional photographer will know how to relax you and capture the right picture, trust him.
Find a professional easily
Avoid caricatured and outdated gestures (thumbs up, arms in the air...) that could discredit you. Be in the trend of what is done!
Note that the seriousness of your photo can also vary according to your profession. An art director or a comedian will be able to play the originality card to highlight their creative side, while a lawyer will want to accentuate the serious side of his person.
👉Nothing prevents you during your shooting to make a serious photo and a more offbeat photo for another use.
2. Fix the lens
Staring at the lens during a professional photo shoot will inspire a sense of confidence and stability. In addition, you are making direct eye contact with the person viewing your photo.
A shifty look could discredit you and give the impression that you are not confident in yourself and your skills.
3. An outfit that looks like you
One of the best tips we can give you is to not try to look like someone you are not.
Never wear a suit and tie to work? Then there's no need to opt for this outfit during your LinkedIn portrait shoot.
Choose the outfit that suits you as long as it is professional. Show the person you really are. Your outfit is a reflection of your personality.
Details are very important. Choose clothes that are clean, ironed and fit you well.
Since this is a headshot, what is worn from the waist down is essential. Well-fitting, well-tailored jackets, shirts, t-shirts, blouses and dresses are very important. These items should look professional.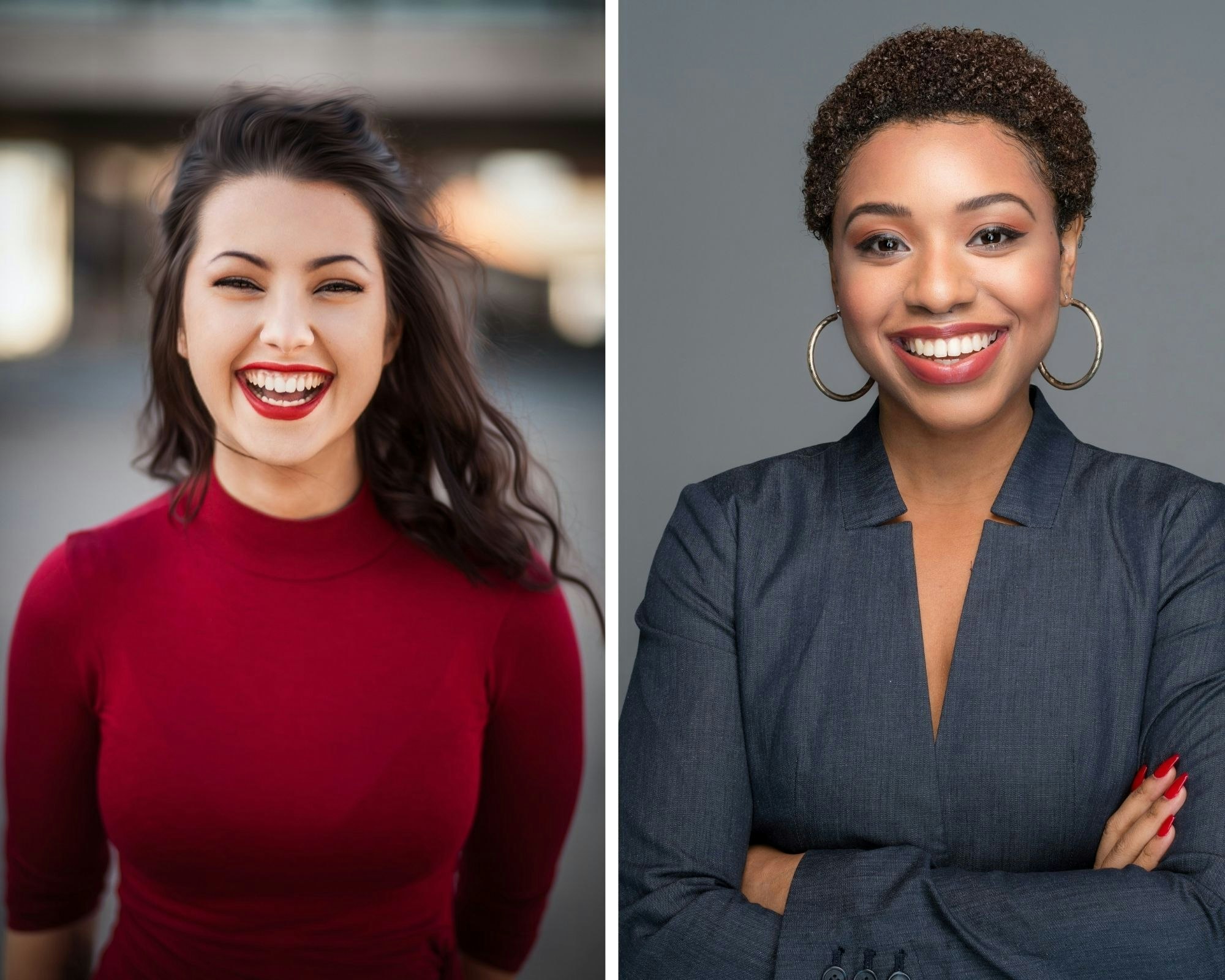 4. Natural or studio background
Generally, you have two choices.
Make your LinkedIn portrait photo in a professional photo studio with a colored background or in a natural environment (workplace, outside etc.).
In the first case, your photo will be more neutral and serious but undoubtedly of better quality. You benefit from the perfect shooting conditions of a professional studio.
In the second case, your photo will be more natural and authentic. The portrait photographer will nevertheless have to adapt to the chosen locations to obtain a quality rendering.
5. The framing
For your LinkedIn portrait, there is no need to highlight your pants or your shoes. Once again, it is your smile and your upper body language that will make the difference!
Therefore, we recommend that you opt for a tall shot and for photos in vertical format that will lend themselves perfectly to the requirements of the LinkedIn photo format!
Maxime Arcari
CEO & Cofounder @ Utopix
Our professional photographers and videographers.
Whether you are looking for an event photographer, an expert in culinary photography, a portrait photographer or a professional videographer to make a presentation of your company, we can help you via our network of professionals and our project management platform dedicated to professionals in the communication and marketing sector.
Companies in all sectors, as well as communication, event and advertising agencies, have never consumed and produced as much photo and video content as they do today. On the other hand, the profession of professional photographers and videographers is constantly attracting a growing number of new talents. Our ambition at Utopix is to facilitate and optimise the meeting between a corporate client with a project and the best professional photographer or videographer in the world.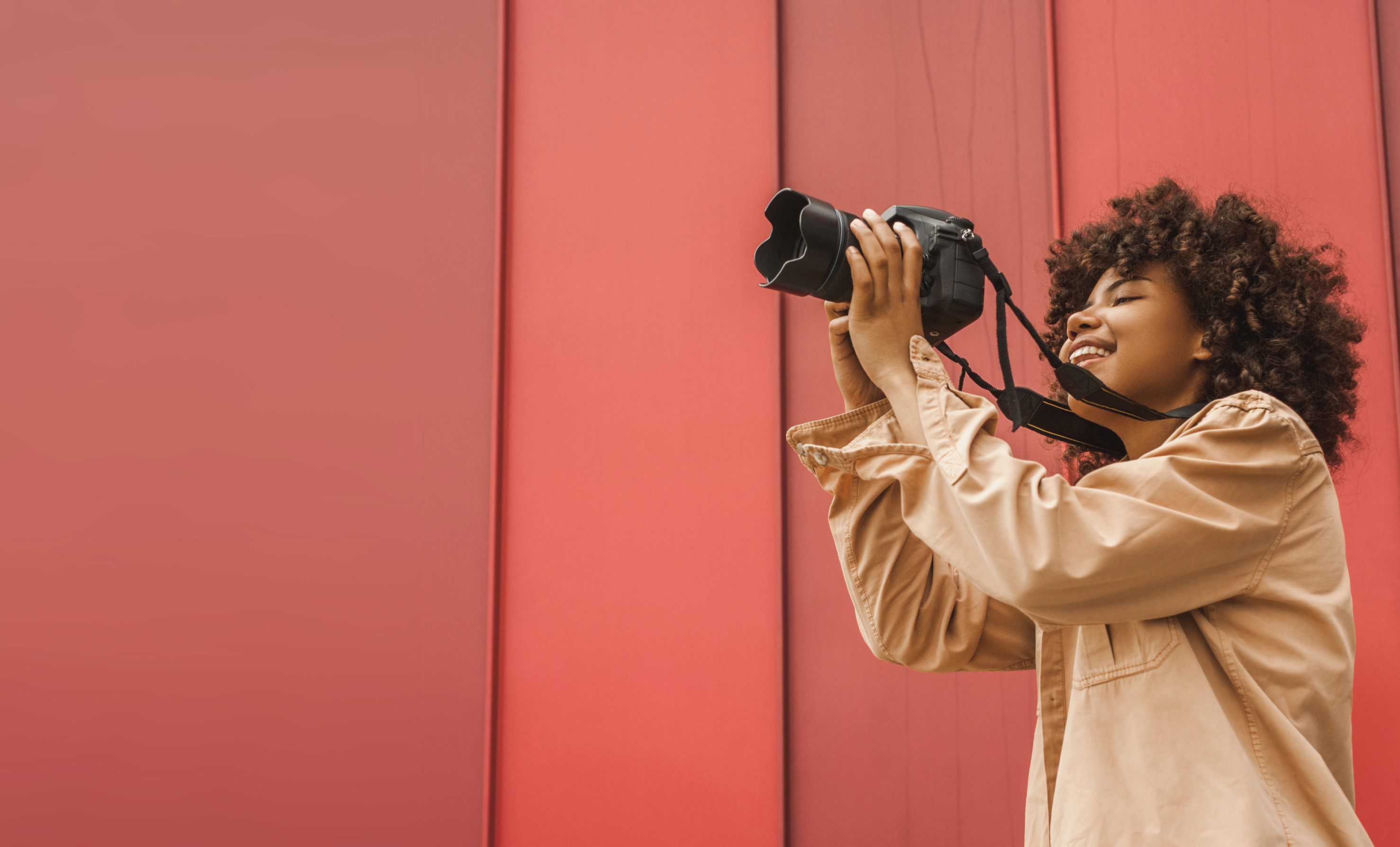 Find photographers/videographers for your shoots easily!
Discover our professionals located in your area
See more
Utopix is recommended on Google by our customers