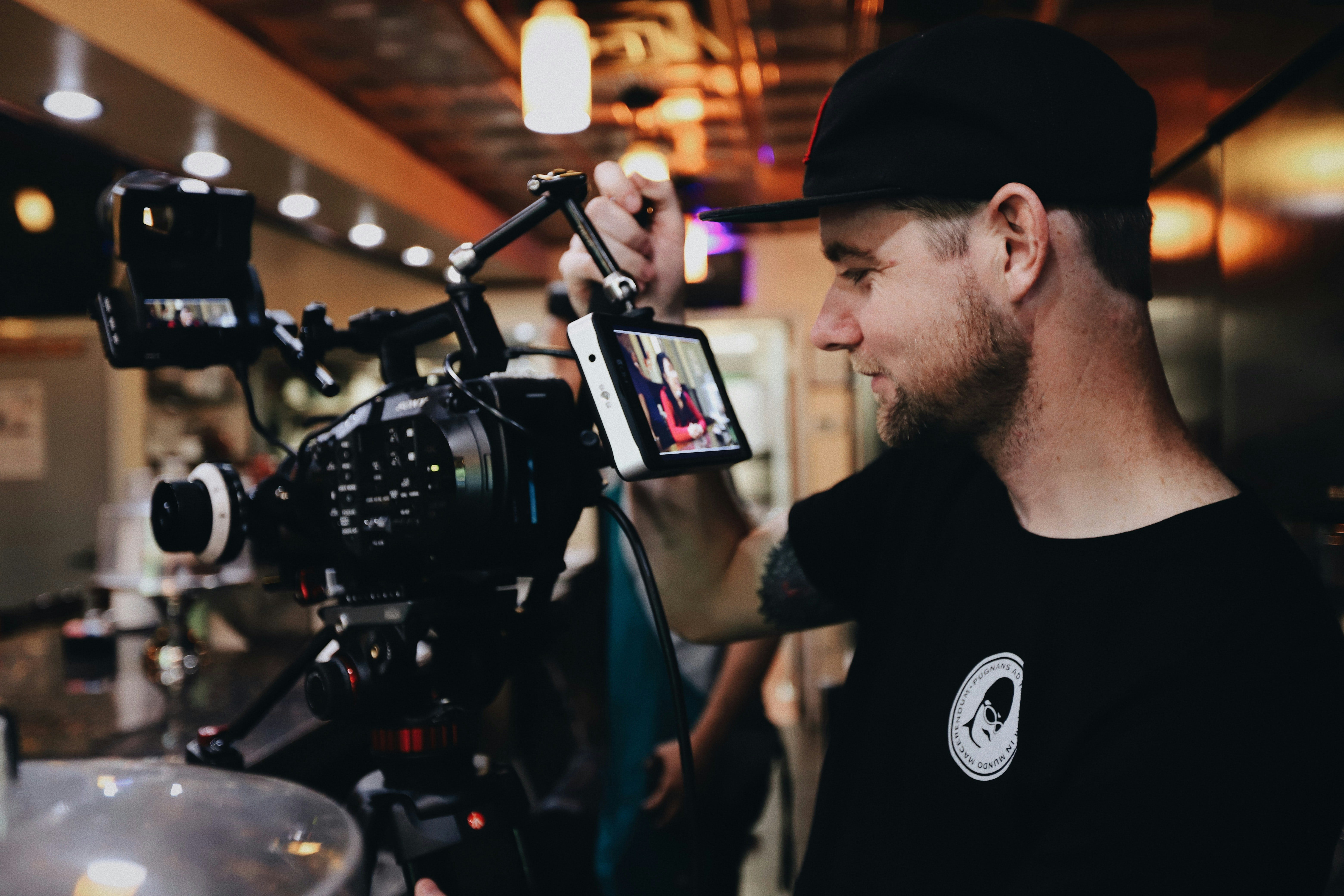 Infographic: video marketing in 2021
Published on January 02 2022 - 5 minutes reading
Infographic: video marketing trends in 2021
Like every year, Wyzowl conducts a study among consumers and marketing professionals to give us an overview of the trends in the use of video in 2021.
Whether it's posted on social networks or on a website, video is one of the best ways to promote its services, its corporate culture and to train its teams with, for example, tutorial videos.
👉 Since 2016, companies that use video as a marketing tool have increased by 41%
To this craze also comes the unbridled consumption of video (+100% every year) on social networks or the increase in the use of live-streaming video.
What are the trends for video in 2021?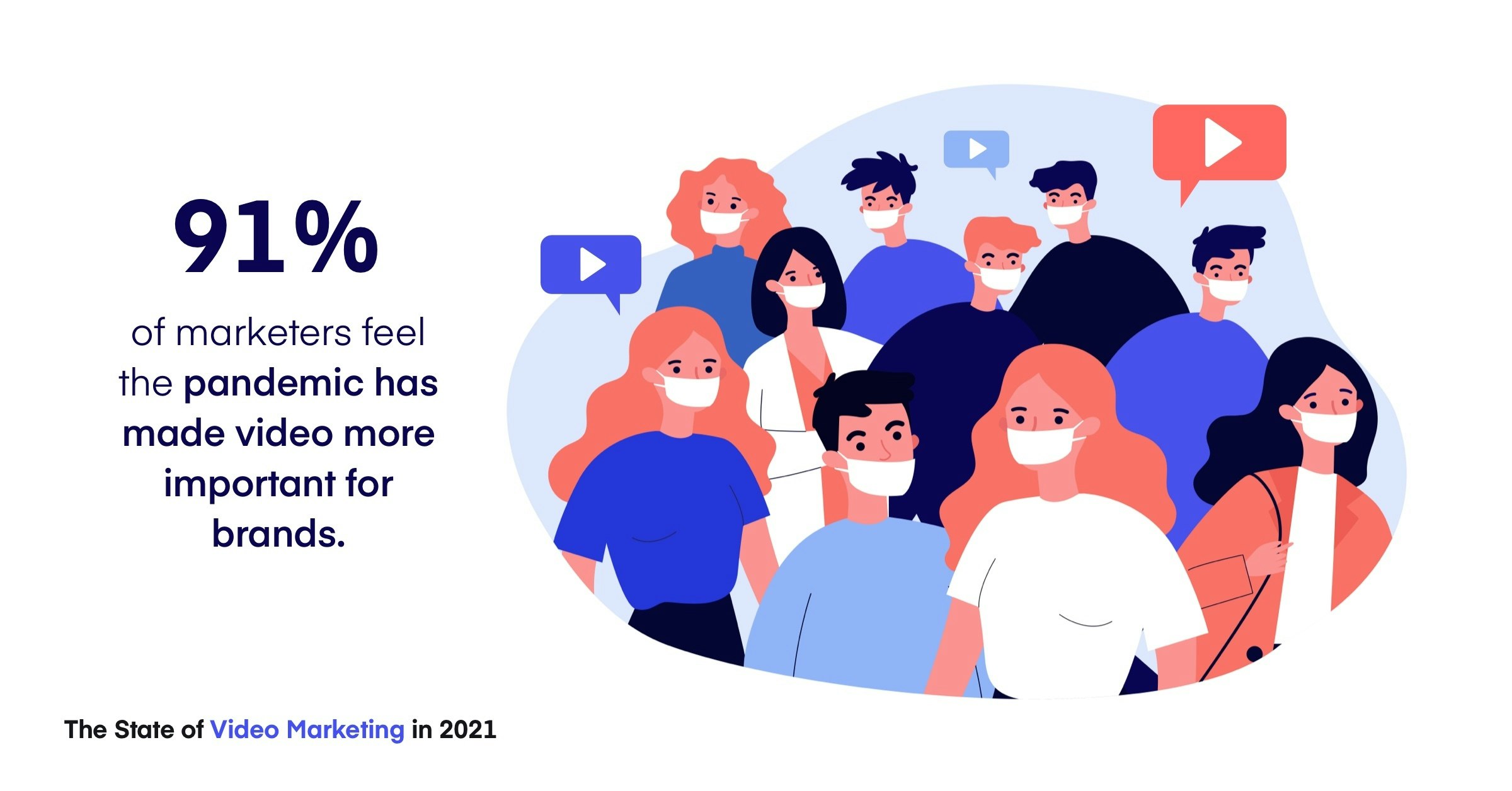 The first important finding is of course the use of video for businesses during the coronavirus pandemic.
Find a professional easily
In 2021, 91% of marketing professionals believe that video use has become even more important for brands. Not surprising when you consider that physical events and gatherings of people are prohibited. In this context, video remains a surefire way to send a clear and effective message to a targeted audience.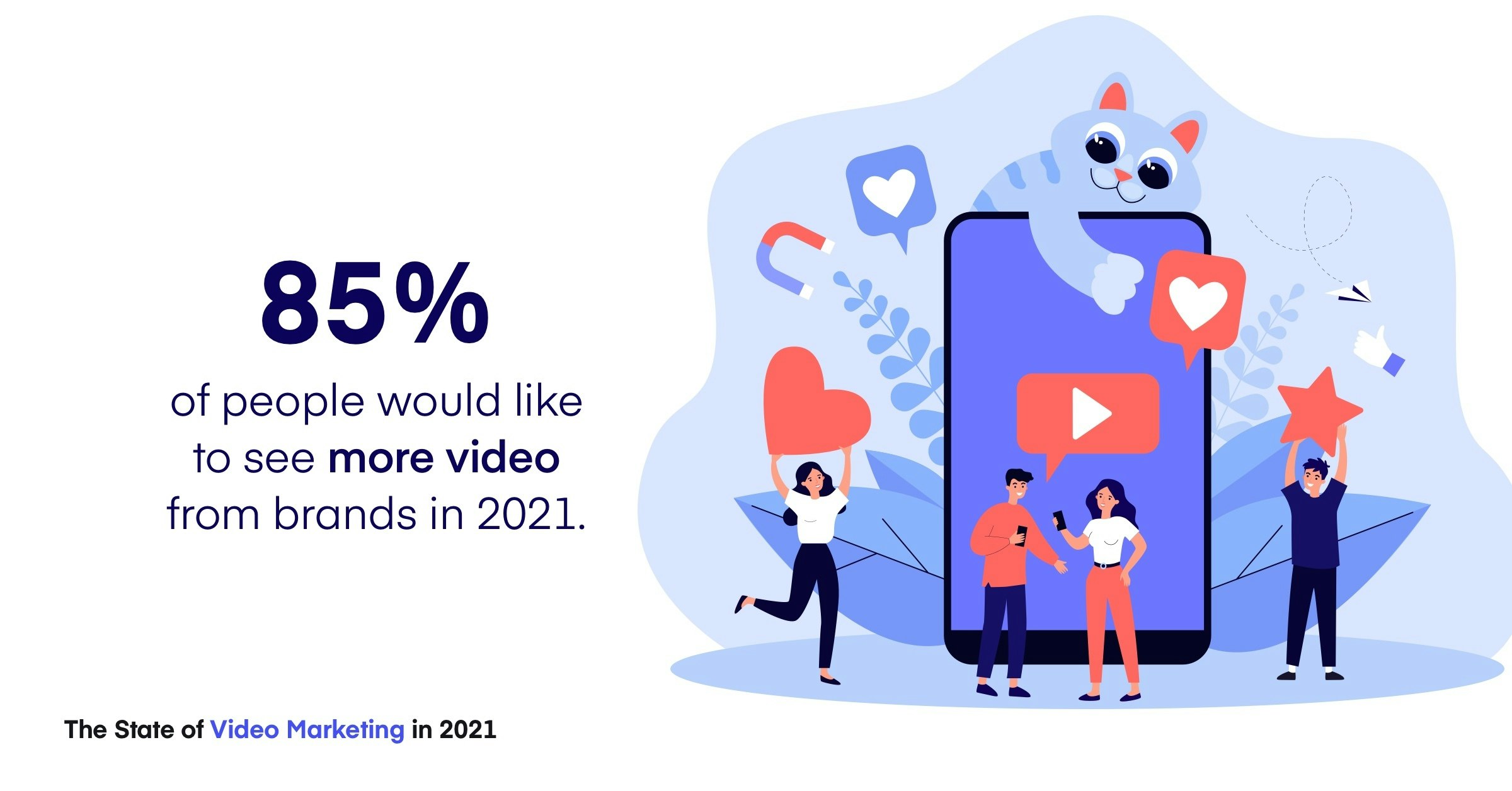 Similarly, 85% of consumers also expect more videos from brands to keep up with their news and updates. A trend that has been growing for several years and is still increasing. The consumption of information on social networks contributes strongly to this demand.
Video remains one of the preferred ways for consumers to learn more about the companies they like.
👉 69% of people respond that they prefer to watch a short video to learn more about a service, 18% prefer to read an article, 4% prefer to watch an infographic, 3% prefer to download an eBook or manual, 3% prefer to attend a webinar or presentation, and 2% prefer a sales call or demonstration.
👉 96% of respondents have watched an explainer video about a product or service
👉 84% of respondents say they have already been convinced to buy a product or service after watching a video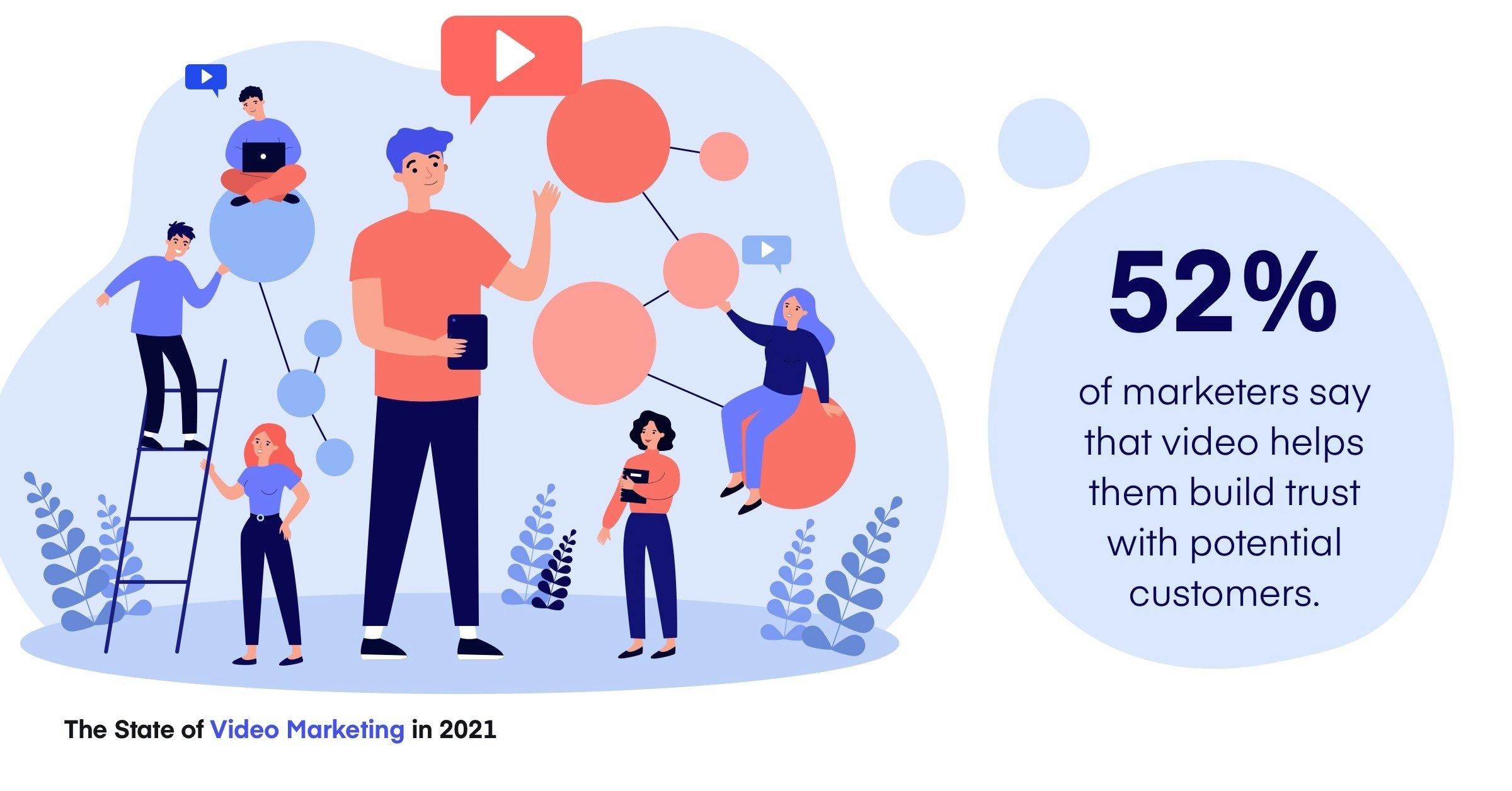 52% of marketing professionals say that video helps them build trusting relationships with their customers. Through quality production and effective storytelling, companies are able to touch the emotions and minds of their audience and reinforce their credibility with customers, helping to build brand trust.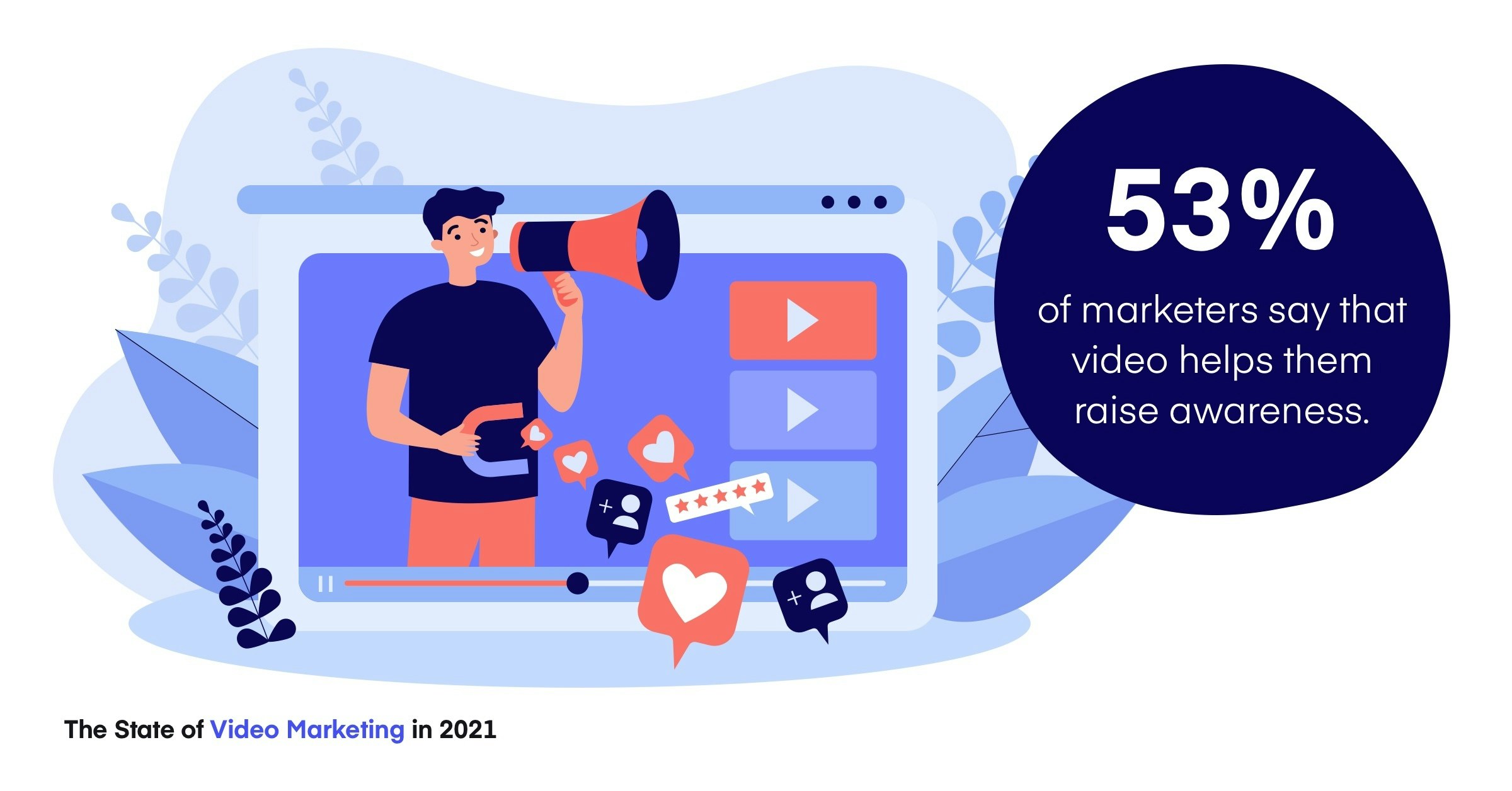 In the same vein, 53% of companies say that video helps increase their brand awareness. Videos have the advantage of being very easily consumable by the public but also easily shareable. In one click, a consumer is able to offer your company visibility to all his personal and professional network.
According to this study, we are twice as likely to share video content with our friends than any other type of content!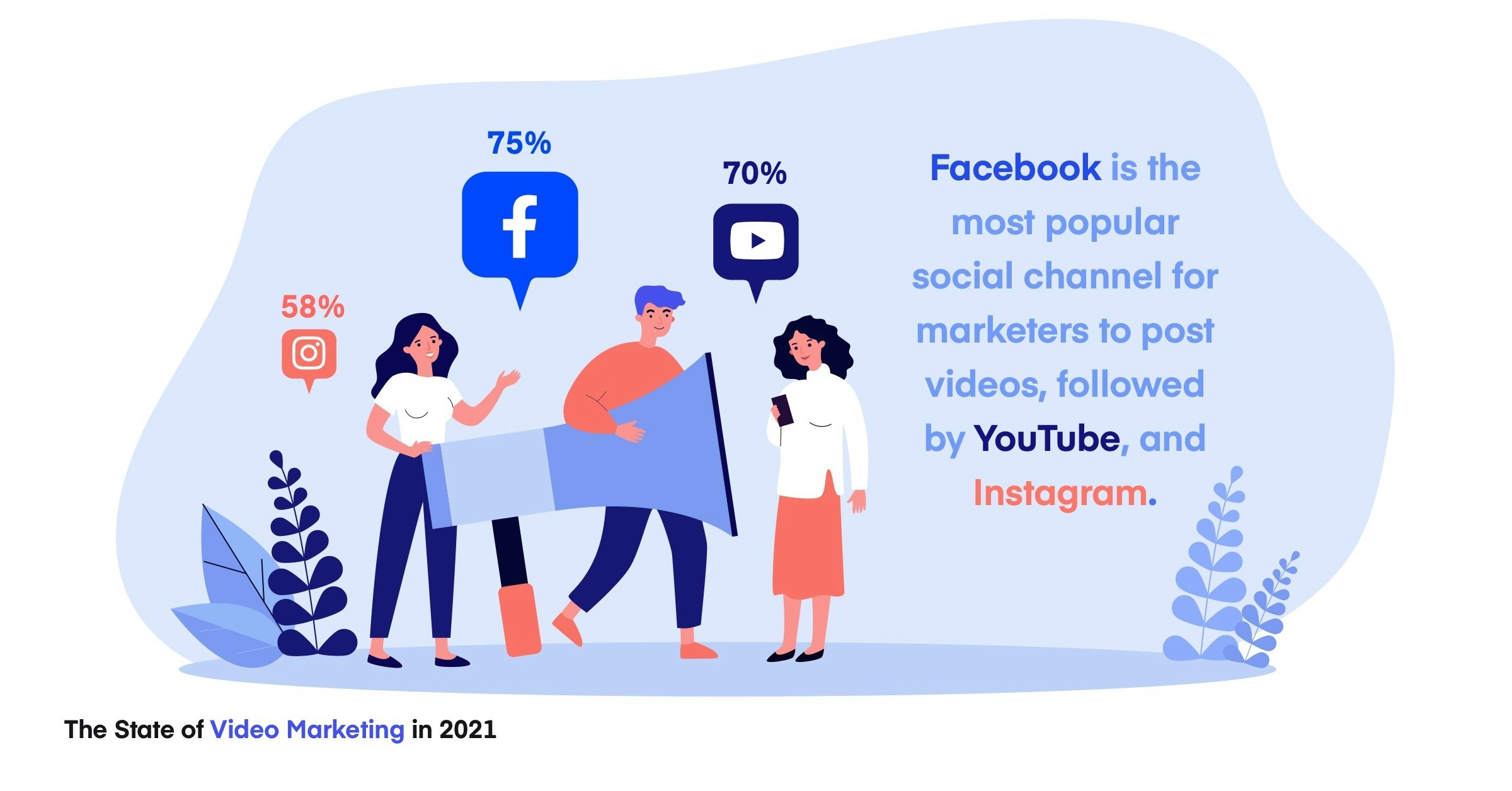 Despite the competition and the emergence of many broadcasting platforms, Facebook remains once again the most popular social network to publish videos. Facebook is followed by YouTube and finally Instagram.
Regarding Tiktok: The number of marketers using TikTok as a marketing tool doubled from 10% in 2019 to 20% in 2020 - although only 67% of those people said it was effective.
Is video marketing cost-effective?
To the famous question: is video profitable for your business? The number of marketers reporting a positive ROI from video has continued to rise in recent years:
👉 In 2015, only a third reported a good ROI. That number more than doubled over the next 12 months, and has since seen further increases, peaking in 2020 at 88% and stabilizing in 2021 at 87%.
Maxime Arcari
CEO & Cofounder @ Utopix
Our professional photographers and videographers.
Whether you are looking for an event photographer, an expert in culinary photography, a portrait photographer or a professional videographer to make a presentation of your company, we can help you via our network of professionals and our project management platform dedicated to professionals in the communication and marketing sector.
Companies in all sectors, as well as communication, event and advertising agencies, have never consumed and produced as much photo and video content as they do today. On the other hand, the profession of professional photographers and videographers is constantly attracting a growing number of new talents. Our ambition at Utopix is to facilitate and optimise the meeting between a corporate client with a project and the best professional photographer or videographer in the world.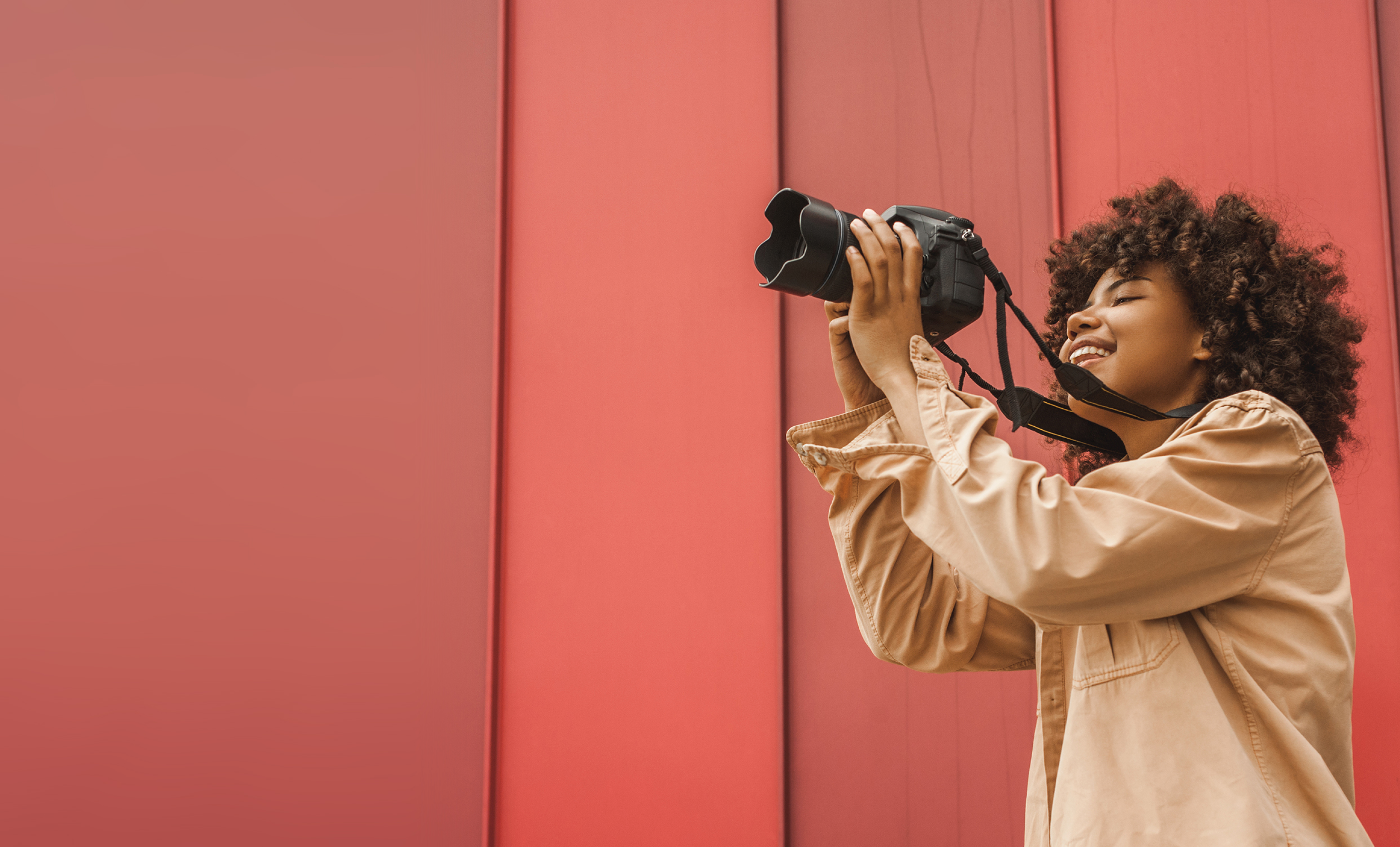 Find photographers/videographers for your shoots easily!
Discover our professionals located in your area
See more
Utopix is recommended on Google by our customers