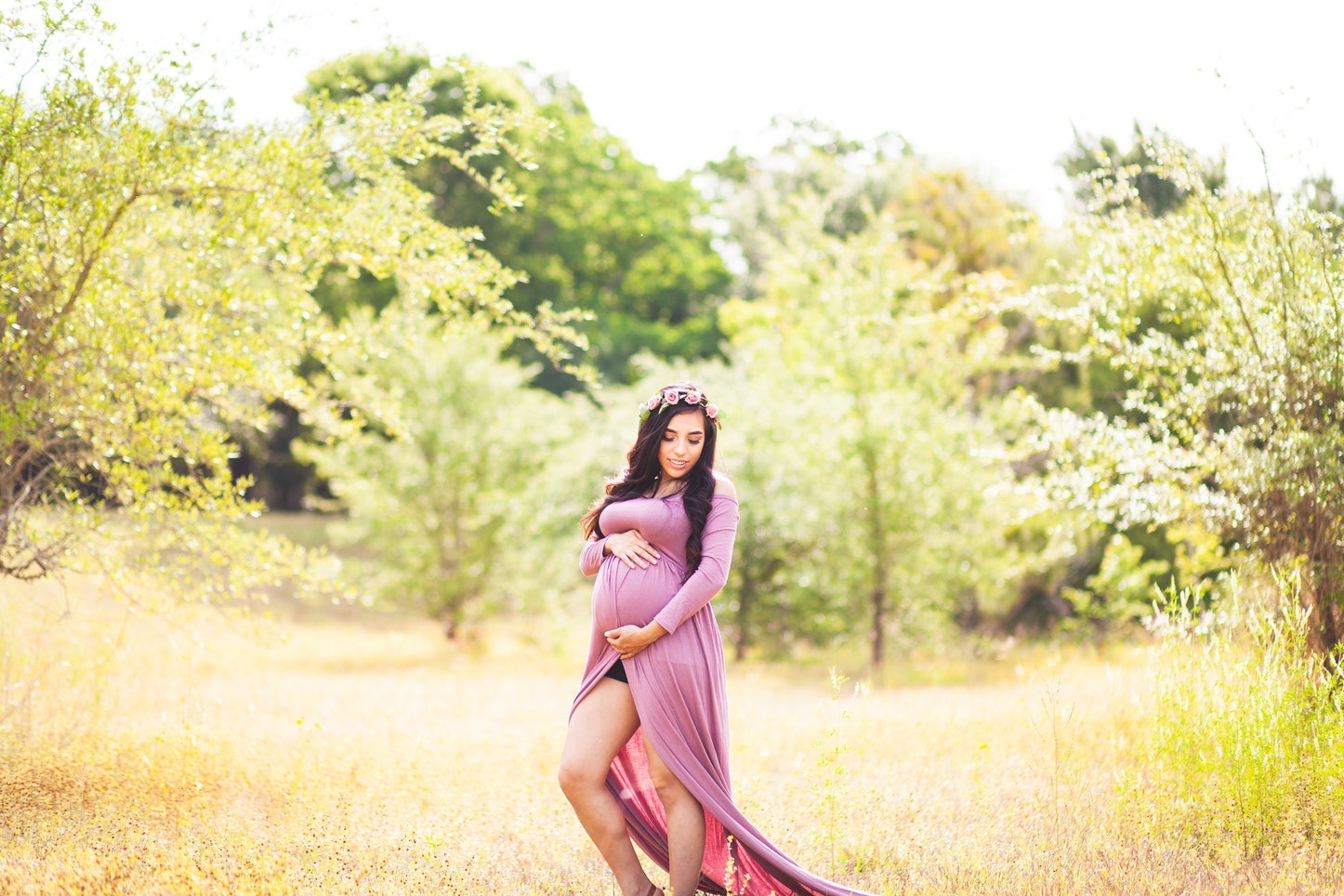 5 ideas of poses for a pregnancy photo shoot
Published on January 01 2022 - 5 minutes reading
You are pregnant, and if this period is quite particular in the life of a woman, it is also ephemeral. It would be a shame not to record these precious moments of your pregnancy!
What better occasion to take the time for a photo shoot that will sublimate your majestic curves? These pregnancy photos will have the privilege of appearing on the first page of your baby's photo album...
Touching or surprising, in studio or natural light, we suggest you here 5 ideas of poses for a successful pregnancy photo shoot!
The purity of an aquatic pregnancy photo
Water can first of all evoke the amniotic fluid in which your child evolves day after day. But not only... From a symbolic point of view, water represents life! In terms of dream interpretation, it is even associated with the mother on an unconscious level. A photo shoot in the water, in the sea or in a pool will therefore bring a strong symbolism.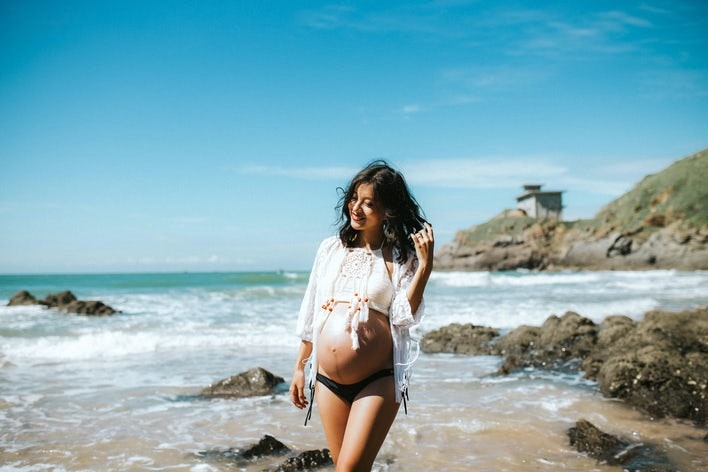 Water is also an ideal element to create magical lighting effects... It brings to the images a form of softness, fluidity and lightness. Lightness that you will also benefit from to move more easily, carried by the precious liquid... A photo shoot in water also allows for discreet and sublime nude photos.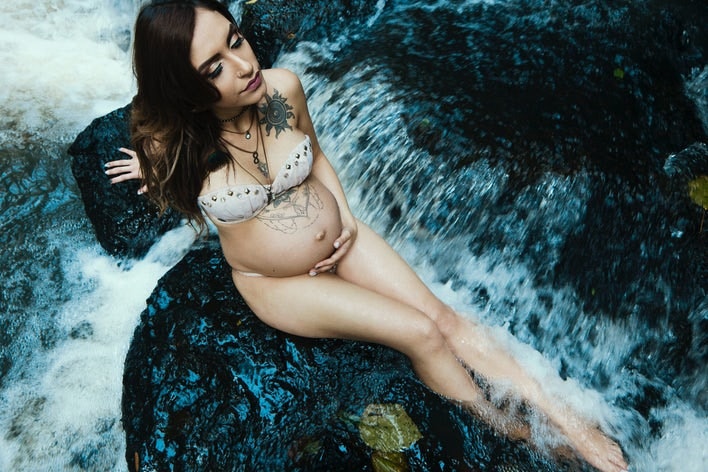 Softly with pregnancy photos in the middle of nature
Calling upon a pregnancy photographer for poses in the middle of nature is a beautiful idea, particularly adapted to the context.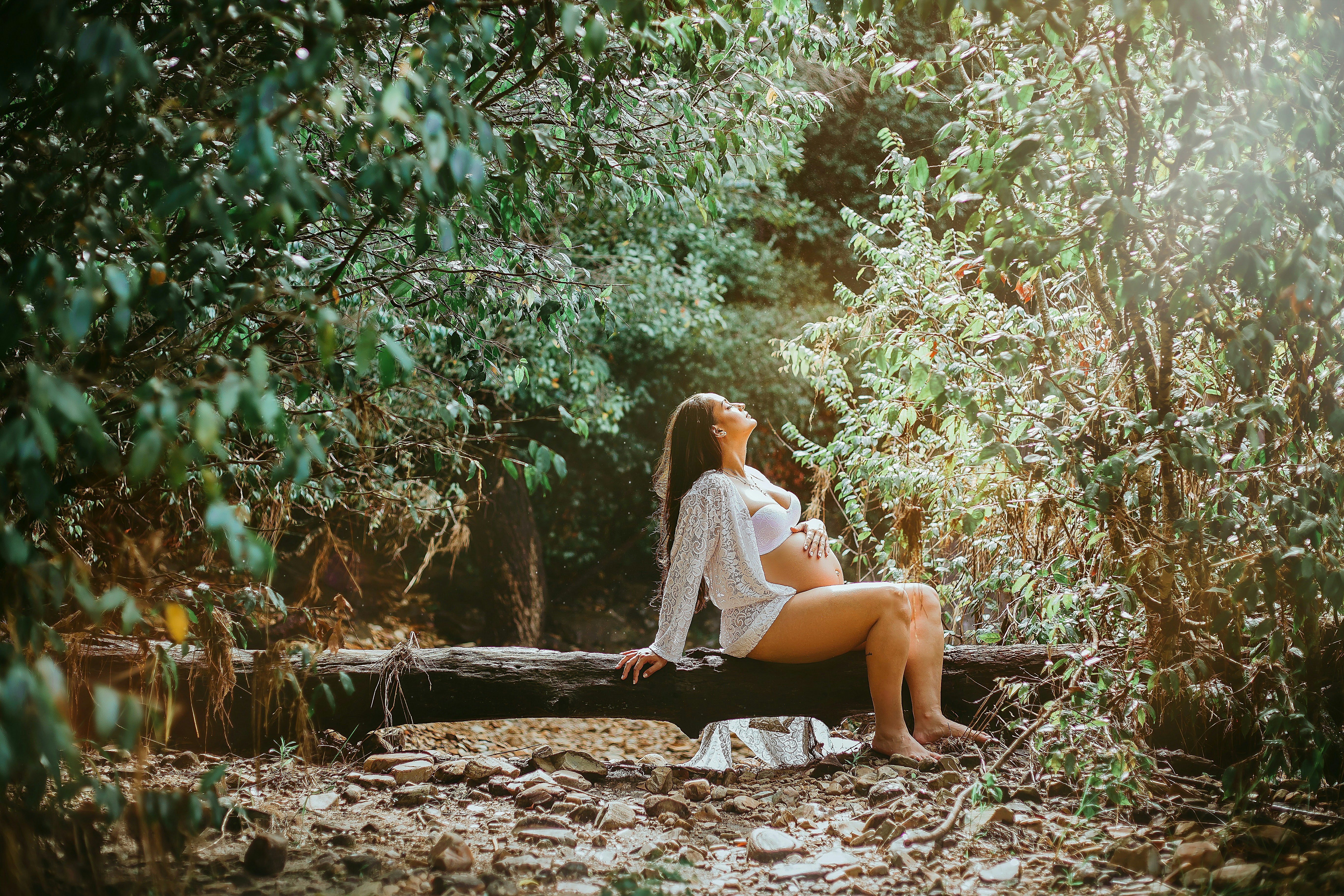 Your round belly highlighted by a field of flowers will reveal all the magic of a pregnancy. In the same state of mind, posing for a photo shoot in the forest will bring a certain freshness to your photos.
Find a professional easily
The natural elements associated with your image as a mother-to-be will perfectly evoke the strength and beauty of nature. And what is more natural and ancestral than giving life? The outdoor light also favors natural and soft images.
Mother, father, brothers and sisters!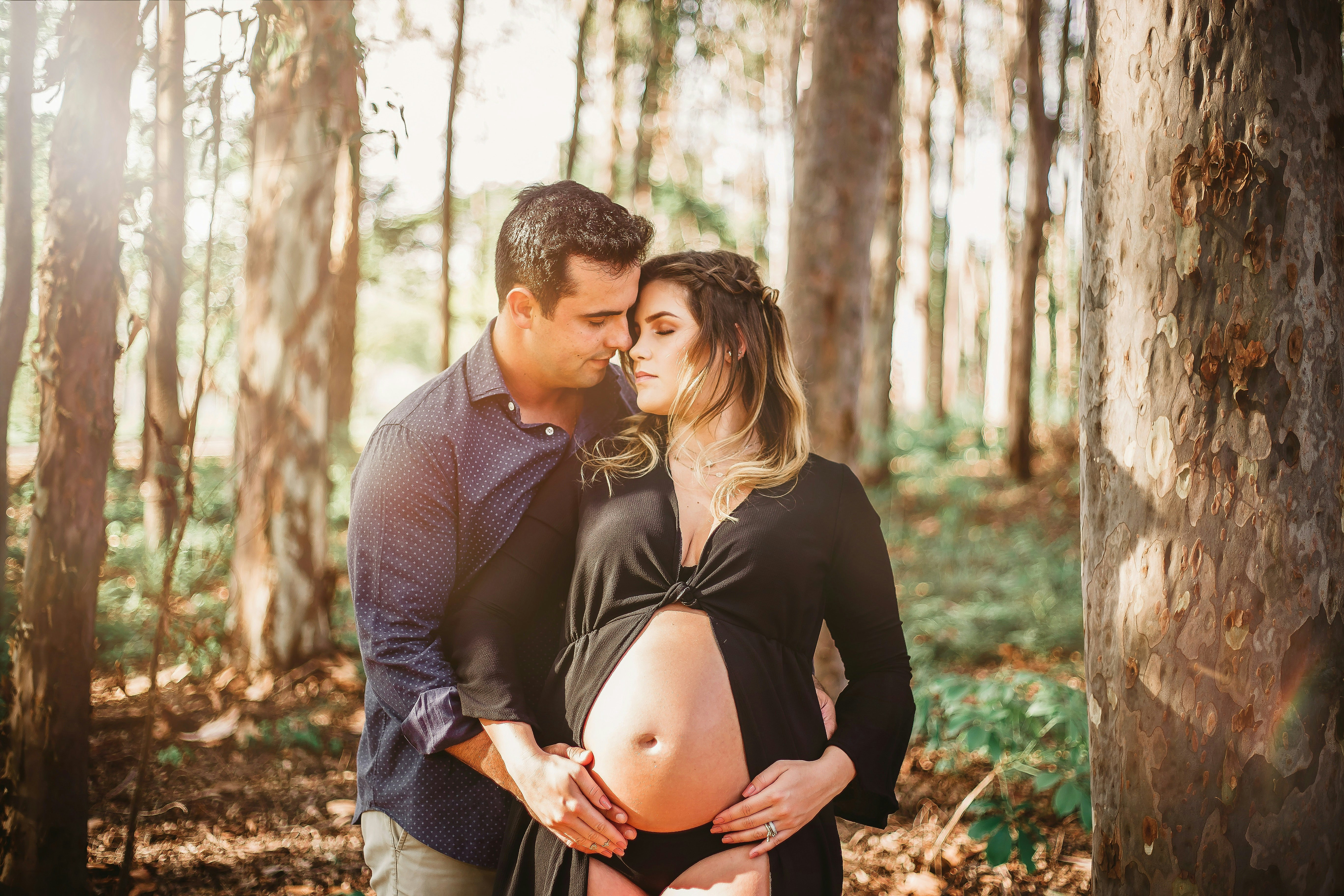 When you are pregnant, you often want to take intimate pictures, alone with your belly, but also with the future father. The child you are carrying is the fruit of your love and these photos of a family to come are often very touching.
Concerning the pose to take for this pregnancy photo, you can suggest to your companion to stand behind you and place his hands on your belly. In turn, you can place your hands on his.
This pose gives the pregnancy photographer the opportunity to take a close-up photo of the most beautiful effect. An image of this type creates a nice impression of fusion and protection. To bring out a sense of tenderness and respect, your partner could also kneel down and place a soft kiss on your belly.
And if you already have one or more children, their presence on the photos will bring moving or joyful compositions!
Don't hesitate to offer them to participate in this photo shoot, they will feel involved in the arrival of this future baby.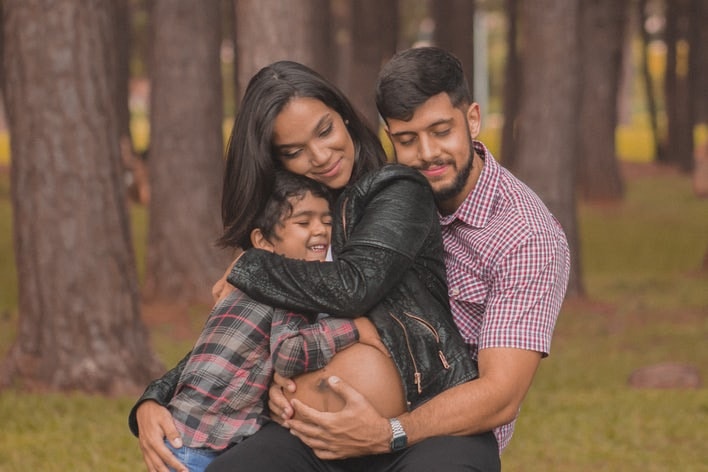 A photo shoot for a star mom
If you want to be in the spotlight, you might as well take advantage of it and play the game all the way! A pregnancy photographer will be able to put all his expertise at the service of your beauty of woman in full bloom. This photo shoot can represent the opportunity of shots worthy of the greatest Hollywood stars. The photographer can play on the lighting and adjust filters for a sleek and design effect, classy and chic, for a high quality rendering.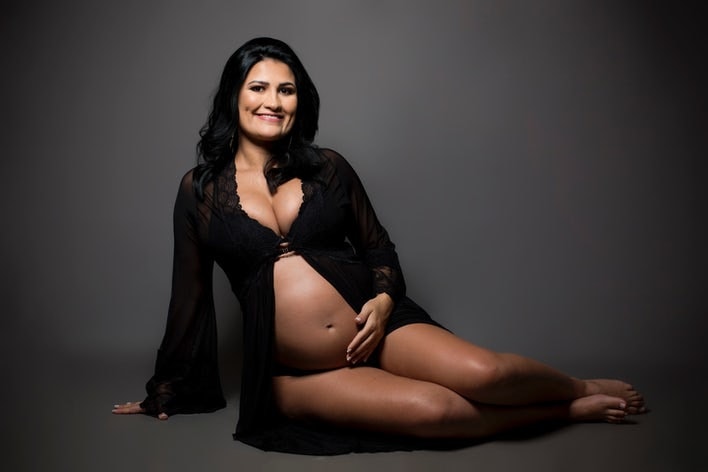 Various accessories are also at your disposal to play the queen mom. You can opt for a sober and elegant veil, or a beautiful braided bun. You can even dare a bright tiara! To make everything perfect, choose an incredible princess dress, like a jewel case for your curvaceous belly.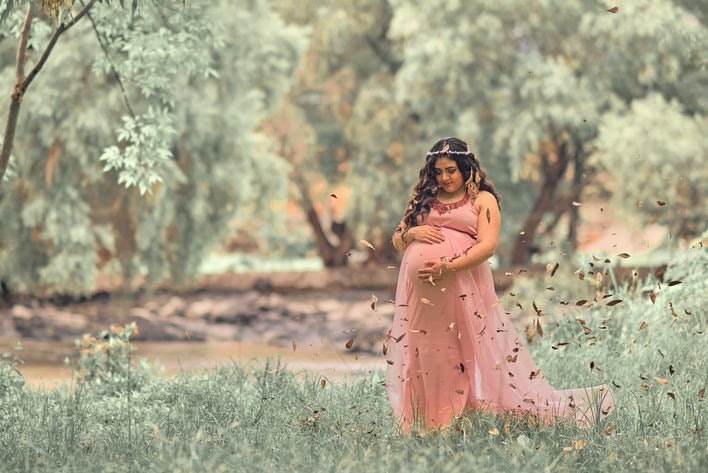 You and your friends will probably be blown away by this exceptional pregnancy photo!
A pregnancy photo like a painting: a work of art!
Finally, if you want to go off the beaten track, you could imagine a portrait inspired by paintings of great masters.
First of all, you could reproduce for the photo shoot the decor and the staging of a well-known and evocative painting, or simply one that you like.
Your outfit will then be inspired by the chosen painting... Wonderful dress from the Middle Ages or Egyptian tunic, it's time to indulge yourself and identify with your character!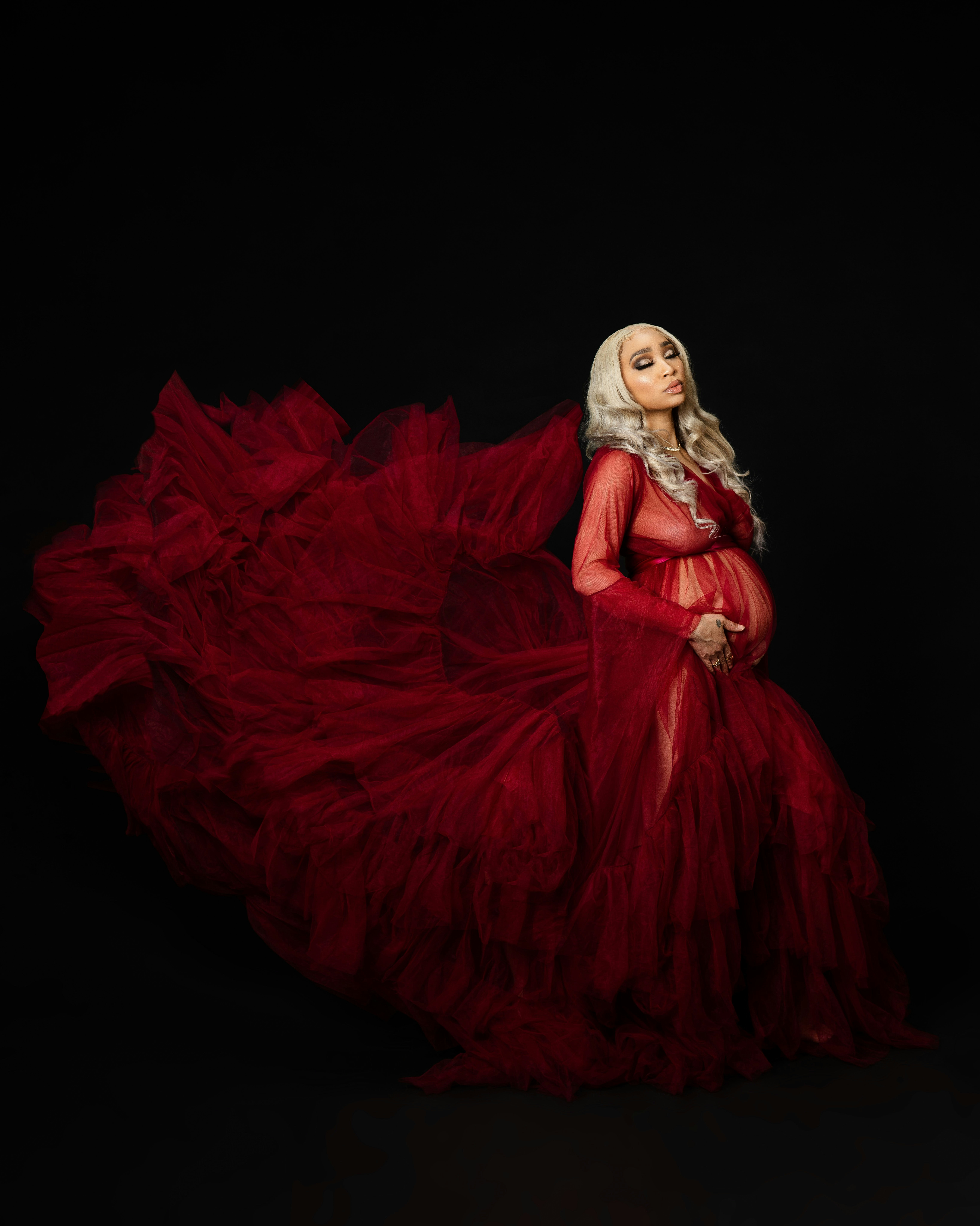 You will then just have to mimic the pose of the character for a pregnancy photo full of originality. Finally, your pregnancy photographer will be able to work on your photo to refine it and give it an impressive "painting" style.
Like a madonna or princess from another time, you should love this timeless, magical and mysterious photo of you...
Just like pregnancy, birth and life!
Maxime Arcari
CEO & Cofounder @ Utopix
Our professional photographers and videographers.
Whether you are looking for an event photographer, an expert in culinary photography, a portrait photographer or a professional videographer to make a presentation of your company, we can help you via our network of professionals and our project management platform dedicated to professionals in the communication and marketing sector.
Companies in all sectors, as well as communication, event and advertising agencies, have never consumed and produced as much photo and video content as they do today. On the other hand, the profession of professional photographers and videographers is constantly attracting a growing number of new talents. Our ambition at Utopix is to facilitate and optimise the meeting between a corporate client with a project and the best professional photographer or videographer in the world.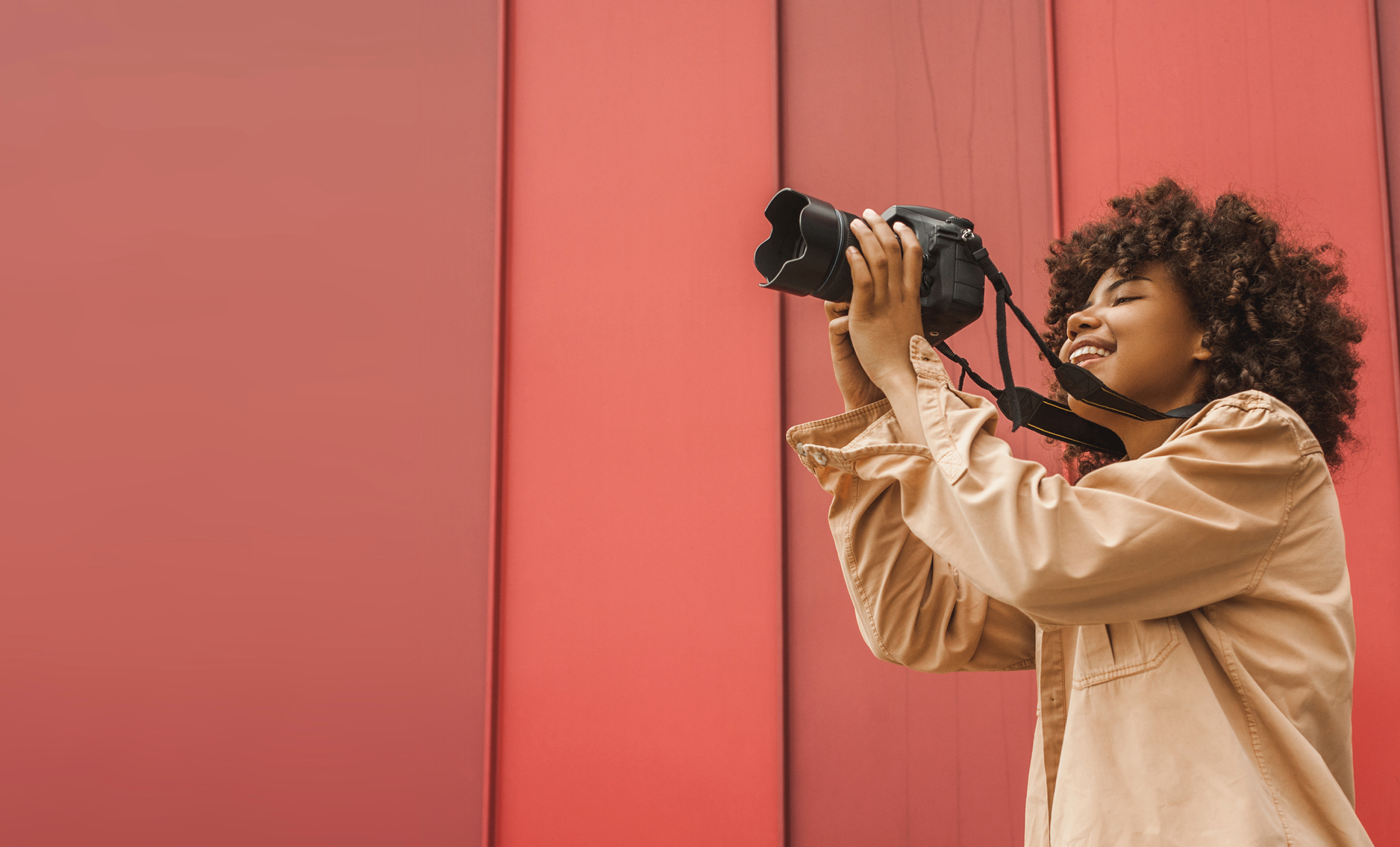 Find photographers/videographers for your shoots easily!
Discover our professionals located in your area
See more
Utopix is recommended on Google by our customers