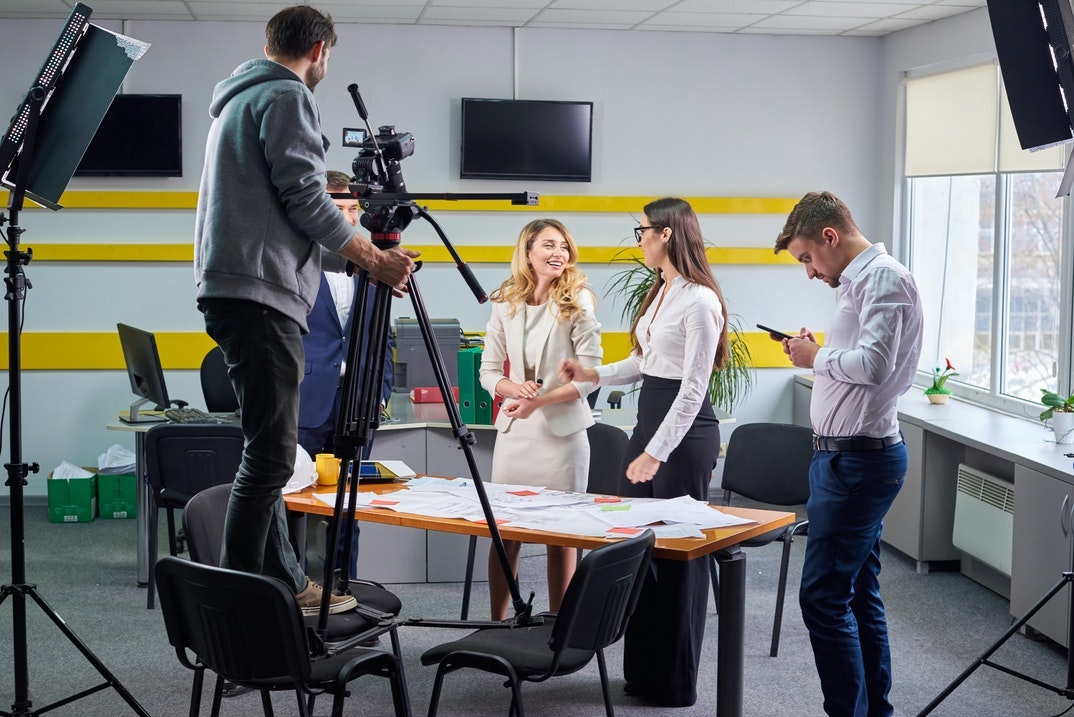 How to make effective tutorial videos for your business?
Published on December 31 2021 - 5 minutes reading
Making attractive and effective tutorial videos: tips and explanations
There are many reasons why a company's communication department might want to create a video tutorial to explain the function of a new product, to present a new service, to communicate important information to its employees, to train your audience in new practices or, quite simply, to attract new customers.
The tutorial video, which also takes the name of educational video, tutorial video, corporate video or video capsule, allows you to capture your viewers and convey an easily understandable educational message.
👉However, making an attractive training video or tutorial video cannot be improvised!
5 tips to make an effective tutorial video.
1. Identify your audience before you start making it 🎯
First tip when starting to make your tutorial video: identify your audience.
Who are they? What do they do?
What are their interests?
What is the average age?
Female audience? Male? Mixed?
Social networkers? Of online training? Or are they more reluctant?
Do they use a formal or casual language?
...
Find a professional easily
Knowing your audience also means knowing what type of video will suit them and capture their attention. This will clearly determine the style of message to be transmitted, but will also determine the way the message will be transmitted.
More concretely, this step will determine the tone, the message and the type of training video to be produced. In this way, a training video must "speak to its audience" by using the cultural and generational references of the target audience.
For example, a training video directed at a young audience will eventually integrate elements of language specific to their age.
Example: The founder of the startup lemlist, offers us a training video to teach us how to create effective TO DO LIST! The tone is light and dynamic with the use of tutoiement. The video is perfectly adapted to its target audience (25-35 years old), adept of new online tools and in search of performance.
On the other hand, here is another video on a similar theme, but aimed at a totally different target audience. The tone and language are more sustained and conventional, no doubt true to the codes and habits of their audience!
You've got it! To make an effective training video, you must adapt the style of your video (setting, dress, language, tone, dynamics) to your audience.
2. Tell a story 🤩
Above all, the training video must captivate its audience. For that, there's nothing like using storytelling to hold your viewers' attention. Even during a tutorial video, you need to bring meaning to your words: Why what you are going to explain makes sense and deserves the attention of your audience?
Telling a story allows you to organize the information through a narrative structure that unfolds throughout the video. In this way, the information transmitted follows a chronological, simple and logical path. Thanks to this technique, the viewer is more likely to memorize what is said in your video.
Of course, the story of the training video must be captivating from the start, be clear and focus on the essentials, while eliminating the superfluous and detail, which can make the audience drop out.
👉Throughout the preparation of your script, ask yourself one question: does every element I add in my script serve my main message?
3. Choose someone who is comfortable in front of the camera 💁‍♂️ 💁
The tutorial video is first and foremost an explanatory video through which you will convey a message to your audience. For this, it is essential that the main presenter, the one who will speak to the audience, is comfortable in front of the camera. Indeed, a host with confidence and a pleasant voice will be able to capture and seduce the audience. On the contrary, a person with little confidence will not convince the audience, which will cause a strong disengagement.
Because it is through the voice that a lot of information is transmitted, it is imperative that the person speaking in the video has good elocution. This will be the sine qua non condition for the message to get through and reach the audience.
4. Editing and animations 🧑💻
If you are making your first videos, we can only encourage you to hire the services of a professional videographer. He or she will be able to take care of all the technical part of your video. Your role will then be to focus exclusively on the content, your main message that deserves all your attention!
To make your video easier to understand and more dynamic, don't hesitate to add text animations or screen recordings that allow your audience to put concrete images on your words.
Once again, an excellent professional videographer will accompany you on your entire project and will help you with every technical aspect.
Finally, at the end of your video, don't hesitate to invite your audience to take action! To do this, include a "call to action" - a button that calls for action - to capture the viewer at the end of the video. This "call to action" can take several forms: an online game (a quiz for example) that allows you to test the knowledge you have acquired, a questionnaire to learn more about your audience or even a link that redirects the viewer to your site (or why not a form to buy your product or service).
Because the training video seeks to interact with the audience and convey information, you should strive to place the viewer as a participant and actor in your video.
5. Measure the impact of your video and do even better next time 🥳
If you make tutorial videos often, there's nothing like analyzing the success of your past creations to improve yourself and future videos.
Many tools are available to the creator on video sharing platforms. For example, Youtube Analytics allows you to know the percentage of viewers who have watched the entire video, to know at what point in the video the viewer has stopped watching or even to know if he has clicked on your link. The analysis of this data will allow you to fine-tune your next training video and make it even more educational, attractive... and effective.
Beyond the numerical results, do not neglect the qualitative data! It is essential, especially at the beginning of your adventure, to ask the participants about their understanding of the video, their appreciation of the format and tone, and to ask them what elements they would like to see improved in future productions.
As you can see, making an effective tutorial video requires organizational skills as well as technical and creative knowledge that will be useful in writing a script, bringing the production to life and dealing with the technical issues involved in creating a video.
If you are just starting to work on making training videos, don't hesitate to call on the services of a professional videographer who can advise you on the script and accompany you throughout the project.
At Utopix, you will find the rare pearl that will allow you to create effective training videos.
Maxime Arcari
CEO & Cofounder @ Utopix
Our professional photographers and videographers.
Whether you are looking for an event photographer, an expert in culinary photography, a portrait photographer or a professional videographer to make a presentation of your company, we can help you via our network of professionals and our project management platform dedicated to professionals in the communication and marketing sector.
Companies in all sectors, as well as communication, event and advertising agencies, have never consumed and produced as much photo and video content as they do today. On the other hand, the profession of professional photographers and videographers is constantly attracting a growing number of new talents. Our ambition at Utopix is to facilitate and optimise the meeting between a corporate client with a project and the best professional photographer or videographer in the world.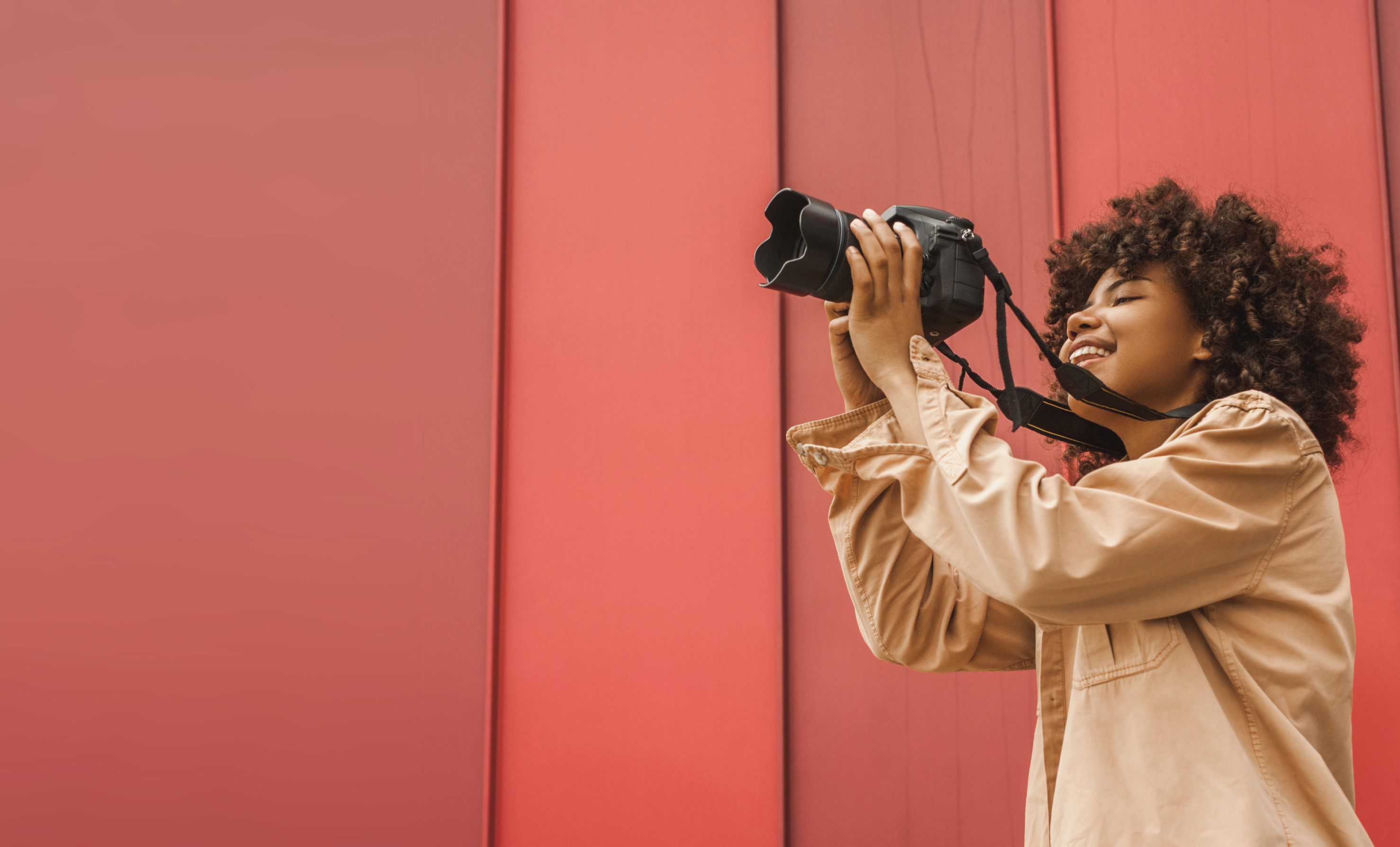 Find photographers/videographers for your shoots easily!
Discover our professionals located in your area
See more
Utopix is recommended on Google by our customers