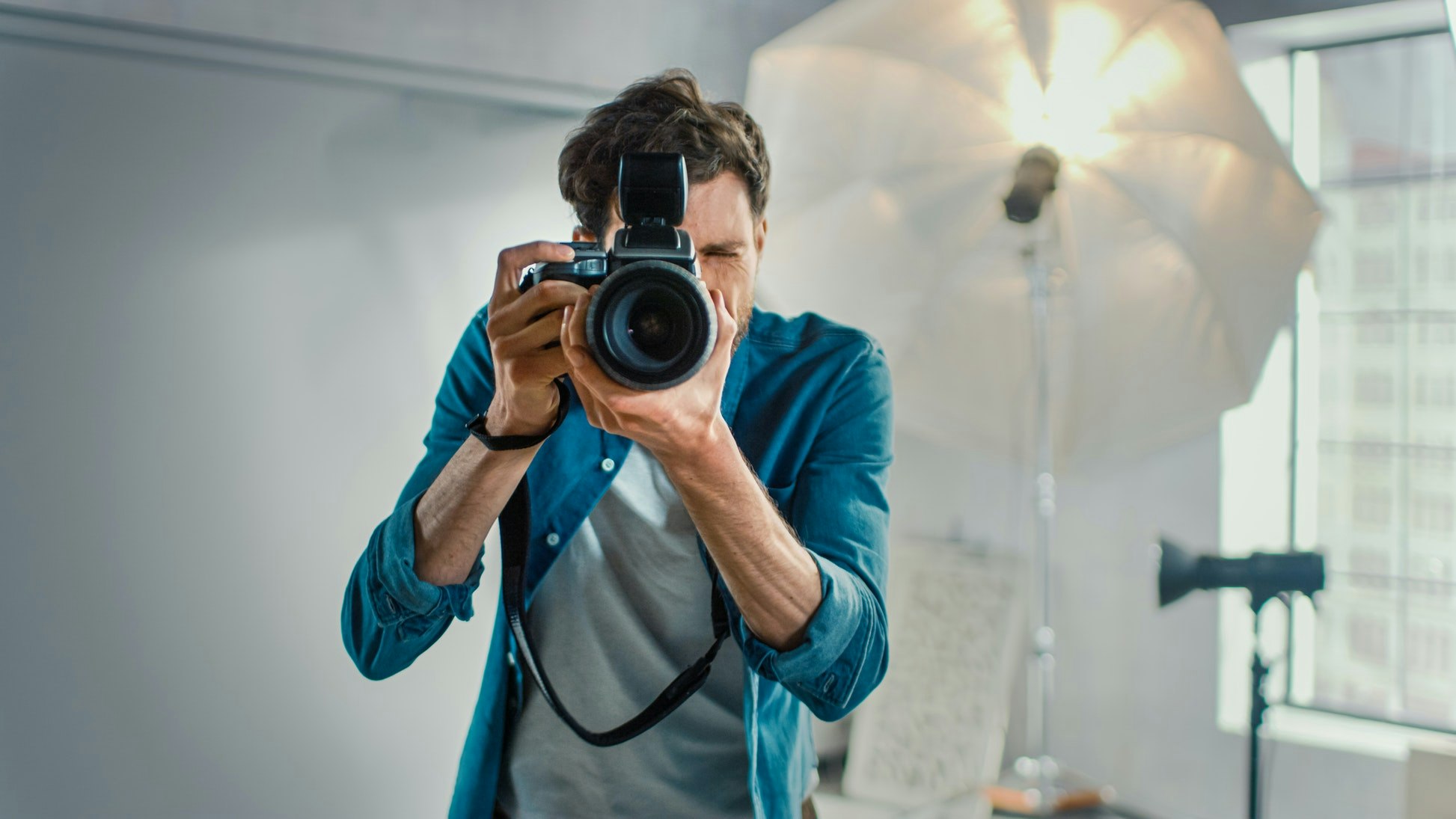 How to find a cheap photographer?
Published on December 23 2021 - 5 minutes reading
Hire a cheap photographer
Are you looking for a photographer on a budget? To please yourself during a private photo shoot or to put your company in the spotlight? It is possible!
How much does a photographer cost?
The first question to answer is: how much does a photographer cost? The cost of a photo shoot depends on many criteria such as the duration, the specialty, the reputation, the experience of the photographer, the number of visuals desired, the post-production time...
Nevertheless, a general tendency of the market tends towards an hourly rate between 80 and 150€/hour. The first two hours of service are generally the most expensive. In other words, the more hours of shooting you book, the more chances you have to benefit from an advantageous/degressive rate from your photographer.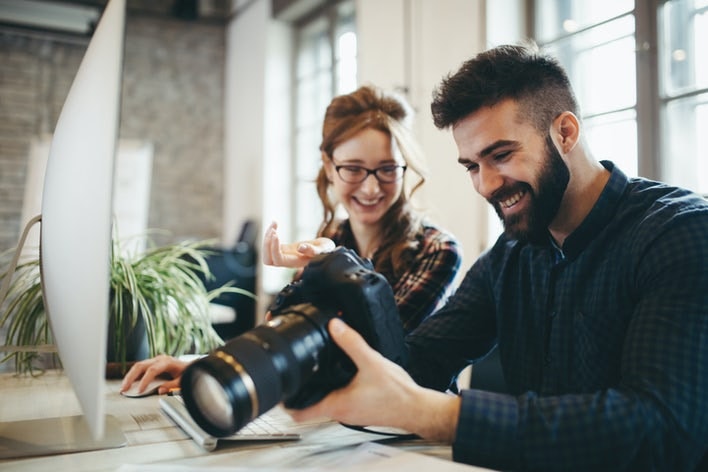 How to reduce the cost of a photo shoot?
When looking for a cheap photographer, you must be aware of the final result and the degree of requirement that you expect.
Find a professional easily
As with many professions, whether it is a carpenter, a painter or a photographer, there are as many prices as there are professionals on the market.
The experience plays an important role in the cost of the service. To lower the rate of your shoot, turn to junior photographers who are looking for services to complete their portfolio and gain experience.
❌ photography is a hands-on profession that requires a lot of work to achieve a high level result. In other words, by opting for a junior photographer, you will get a cheaper price, but also a work incomparable to that of an experienced photographer.
👉So, if the photo you want to shoot is intended to act as a new advertising campaign for your brand, we advise against this option and recommend you to release the budget for a more experienced photographer.
The duration of the service will also inevitably vary the price. If you are organizing an event, ask yourself if the presence of the photographer is necessary throughout the event or if his intervention at one or another key moment would be enough? On an event, a photographer will give you an average of 10 to 25 retouched photos per hour of shooting. You can, on the contrary, negotiate a higher number of hours over a day or two to get a better price.

Retouching is the invisible part of your photographer's work. And yet, it often represents an equivalent or longer time than the shooting itself! If you want to find a cheap photographer, reduce your requirements in terms of retouching and the number of final photos expected (do you really need 200 retouched photos or will 50 be more than enough?)

Travel can add to the cost! Like all professionals, your photographers will charge you extra for their travel outside their region. This extra charge can sometimes exceed a hundred euros and even more. Therefore, choose photographers who are local to your shooting location to avoid excessive travel costs.

The studio, room rental or accessories are generally at your expense. So try to eliminate all types of extra and non-essential costs. Instead of organizing your shoot in a studio, opt for an outdoor shoot; your village, a beautiful wood, an emblematic city (a Brussels photo shoot or a Paris photo shoot for example) and prepare several outfits and accessories by yourself to spice up your photo shoot!

Compare prices
If you want to get the best prices, we can only advise you to make several requests to 2 or 3 photographers. Nevertheless, we encourage you to choose a photographer for whom you have a real crush.
❤️ Don't forget, each photographer is an artist with his or her own artistic sensibility. If you don't have the budget to afford his/her services, discuss it openly with him/her to find an alternative solution or postpone your shoot until you have the necessary budget.
How to find a photographer that suits you?
Are you ready to do your photo shoot? You have a well defined budget in mind? Then all you have to do is find the perfect photographer: a photographer who suits you in terms of aesthetics/expertise/price/locality.
👉 To receive today several quotes from photographers in your area, create your free shooting request on Utopix.
Maxime Arcari
CEO & Cofounder @ Utopix
Our professional photographers and videographers.
Whether you are looking for an event photographer, an expert in culinary photography, a portrait photographer or a professional videographer to make a presentation of your company, we can help you via our network of professionals and our project management platform dedicated to professionals in the communication and marketing sector.
Companies in all sectors, as well as communication, event and advertising agencies, have never consumed and produced as much photo and video content as they do today. On the other hand, the profession of professional photographers and videographers is constantly attracting a growing number of new talents. Our ambition at Utopix is to facilitate and optimise the meeting between a corporate client with a project and the best professional photographer or videographer in the world.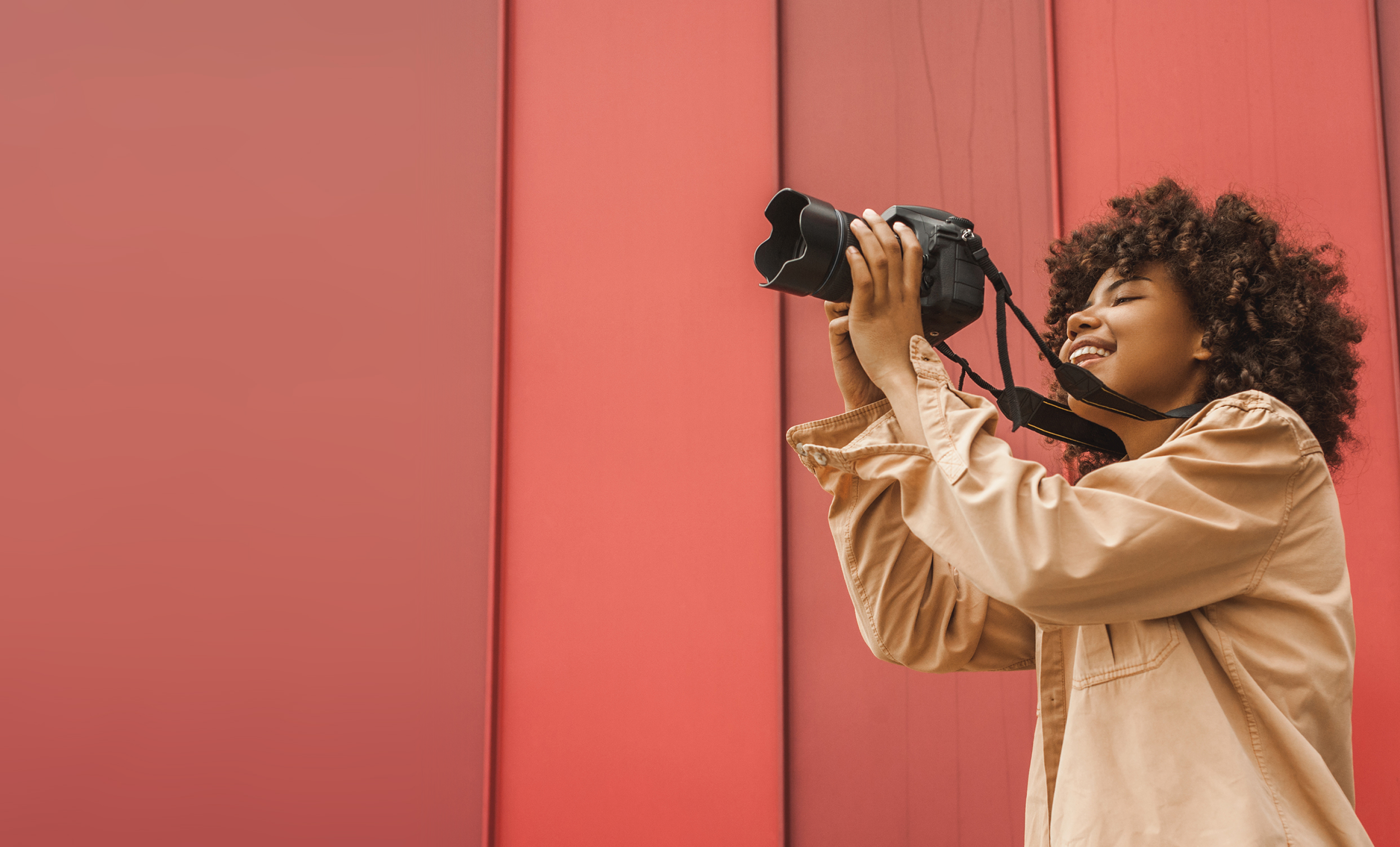 Find photographers/videographers for your shoots easily!
Discover our professionals located in your area
See more
Utopix is recommended on Google by our customers