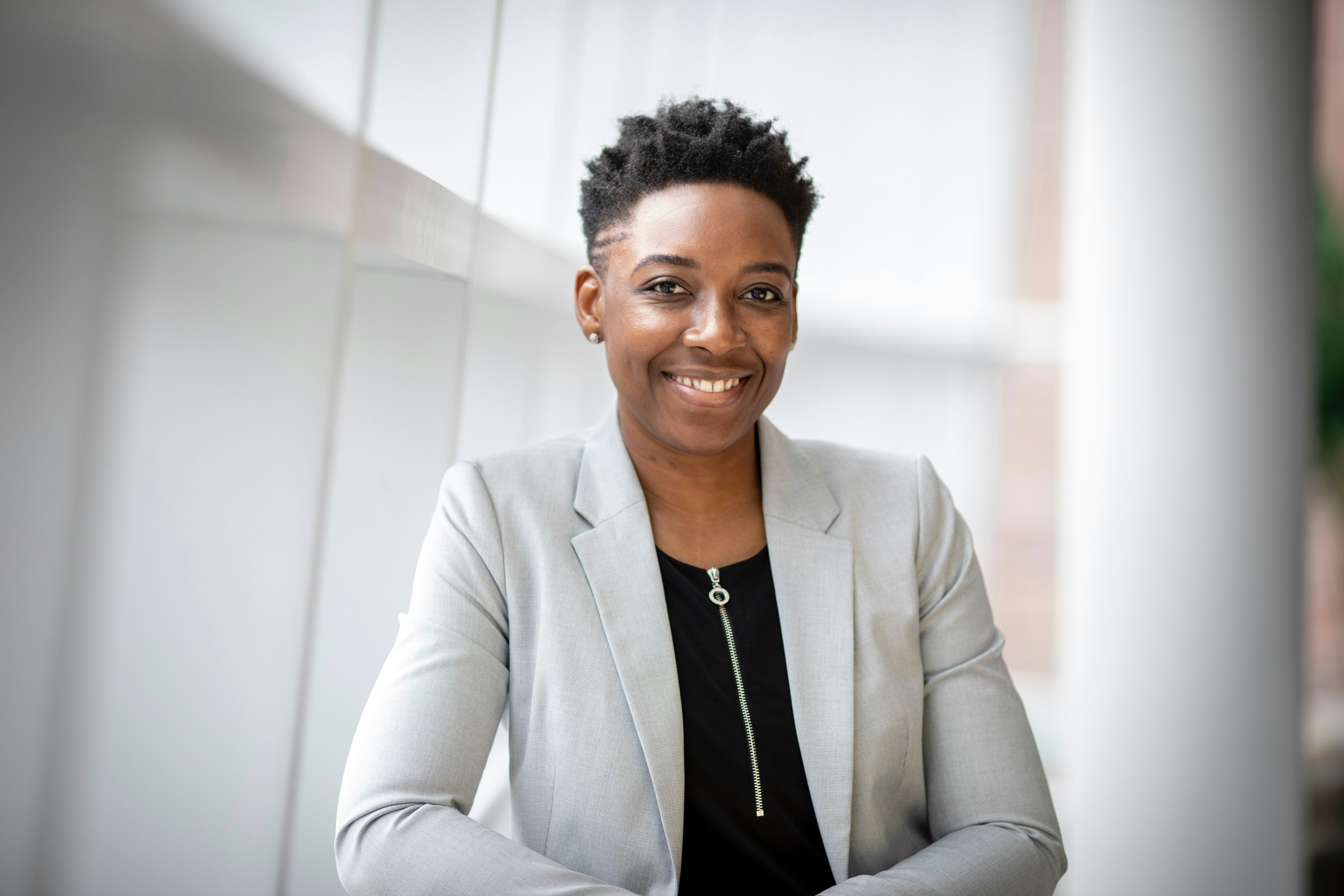 Attract new customers with your profile picture!
Published on February 25 2020 - 5 minutes reading
You have undoubtedly heard this expression before: You only have one chance to make a good first impression!
In a world where competition spares no sector of activity, it has become essential to take care of your image and the one of your employees to win new customers!
Because yes, it is a reality, your future customers will visit your website but, will also add you on Linkedin and therefore visit your profile and that of your collaborators. Your profile picture humanizes your business. You must be the person your clients want to meet to help them achieve their goals.
Even if the skills of a person with a professional photo remain to be verified, studies confirm that your brain makes a judgment in 1/10 of a second based on what it sees.
Online sales therefore consist in establishing your credibility and increasing the feeling of trust towards yourself (personal branding) or company. It starts with your profile picture.
Find a professional easily
In conclusion, with attractive profile pictures, you increase your credibility, therefore interest in and commitment to your company, which will ultimately impact your growth.
Let's talk concretely, how can you take impactful pictures of yourself and your employees?
 
1. What do you want to inspire?
Before planning your photo shoot or choosing your Linkedin photo, you must ask yourself one essential question: What image do you want to reflect?
Would you like your company to be associated with warm and conventional personalities? Or on the contrary, creative and fun? Or serious and effective?
It is essential to match your photos with the values of your company and the codes of your environment.
The proof in images: 3 companies, 3 sectors, 3 styles, 3 impressions.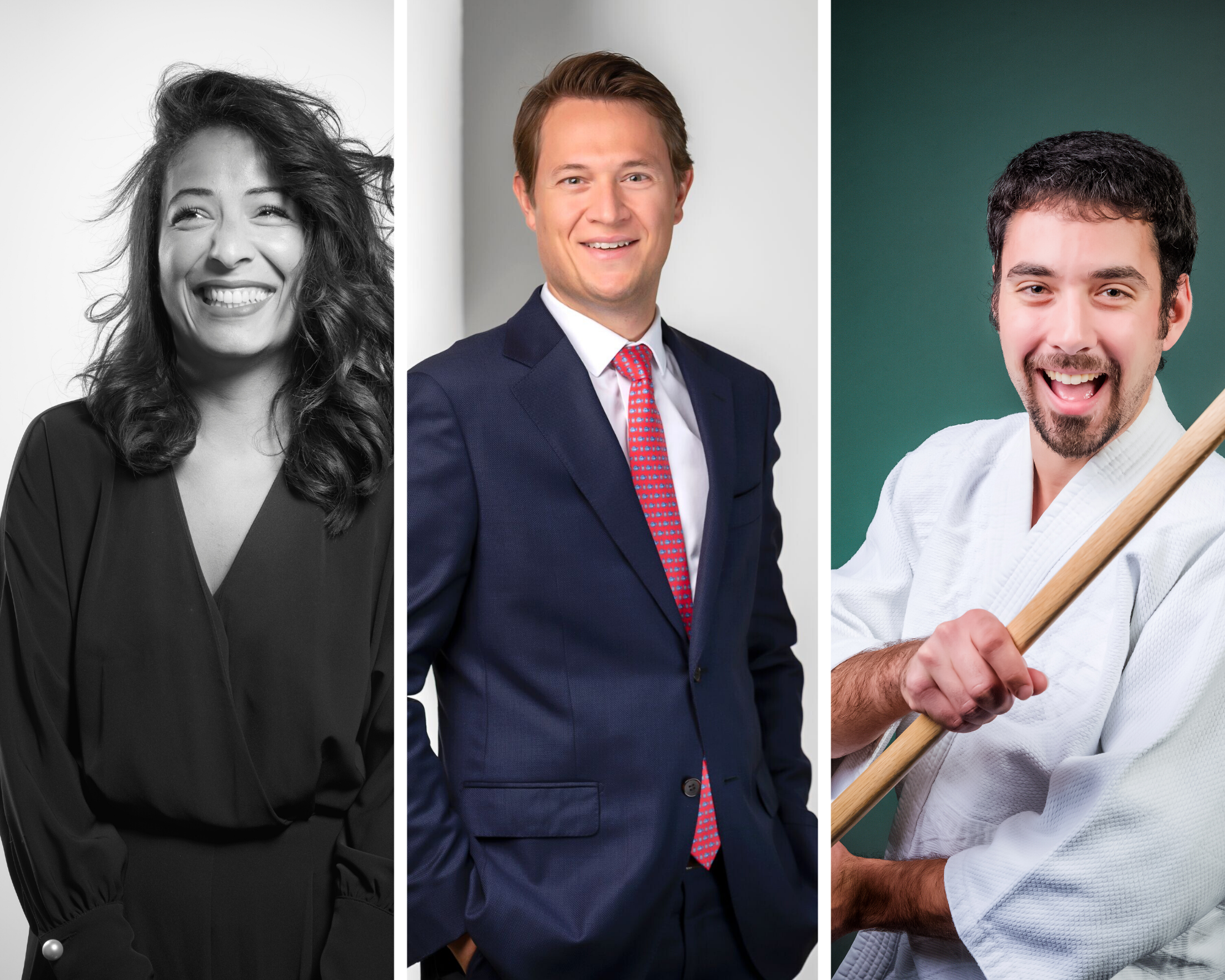 2. Use a professional photographer
To ensure an optimal result, use a professional photographer who will visit your premises.
It is an investment but, as we have explained, it will quickly prove to be profitable. In addition, a photo shoot is valid for several years and can be used in all your communication (website, Linkedin, Press…)
PS: A shooting is also an excellent opportunity to please your employees and to highlight them (Read: Four good reasons to set up a photo studio at your end-of-year event). Because yes, a beautiful picture is always a wonderful gift.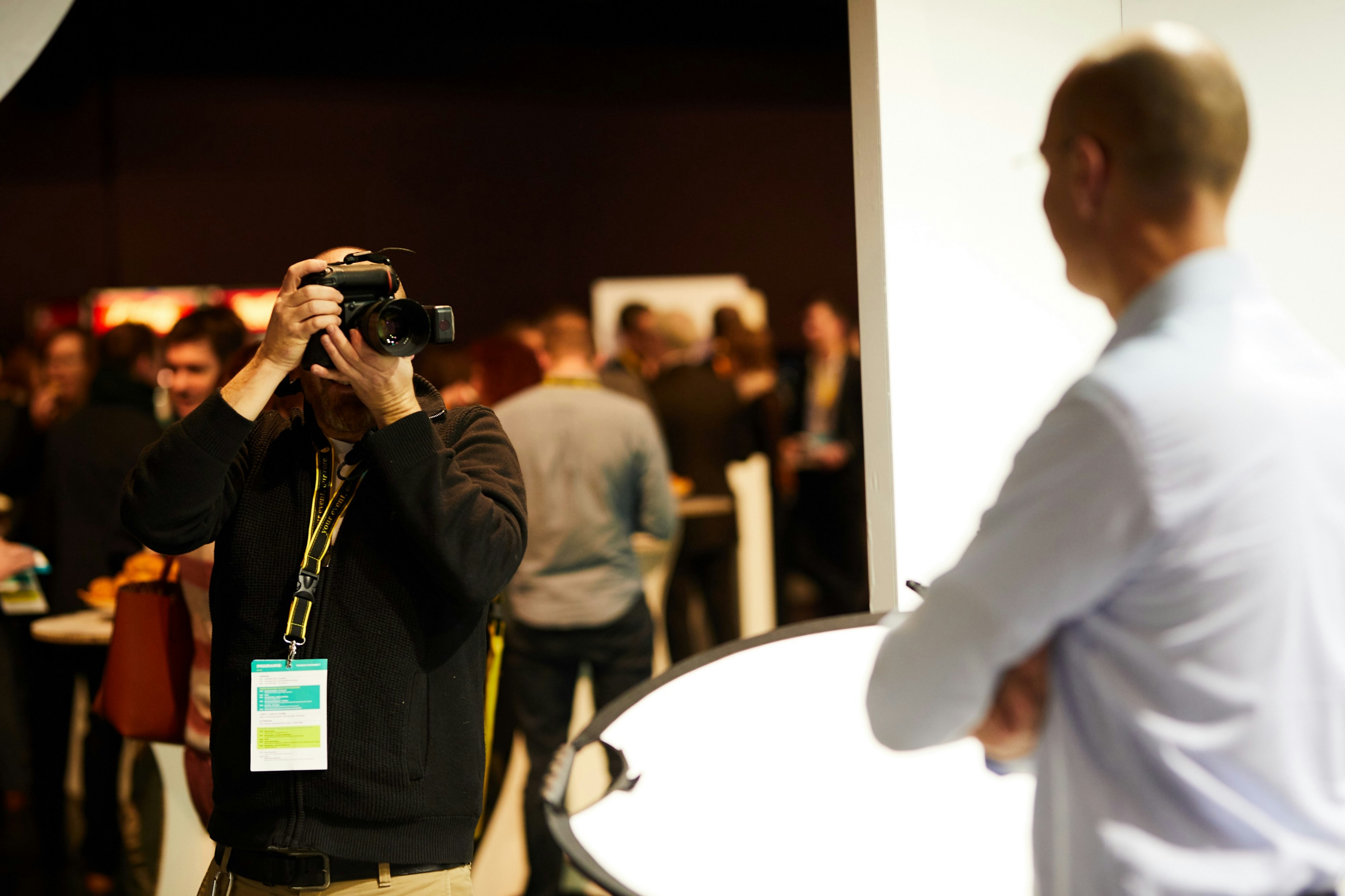 3. Choose a background in accordance with your branding
The important thing is to get standardized photos for all members of your team. This consistency will bring credibility to your company and will give the image of a united team.
Choose a neutral background colour (grey, grey/blue) or simply the main colour of your brand.
A "natural" setting or in your working environment (provided it is well cared for) can also produce professional and engaging photos.
PS: For your website, avoid a white background too often associated with the photo ID's or the organization chart (not very welcoming and outdated).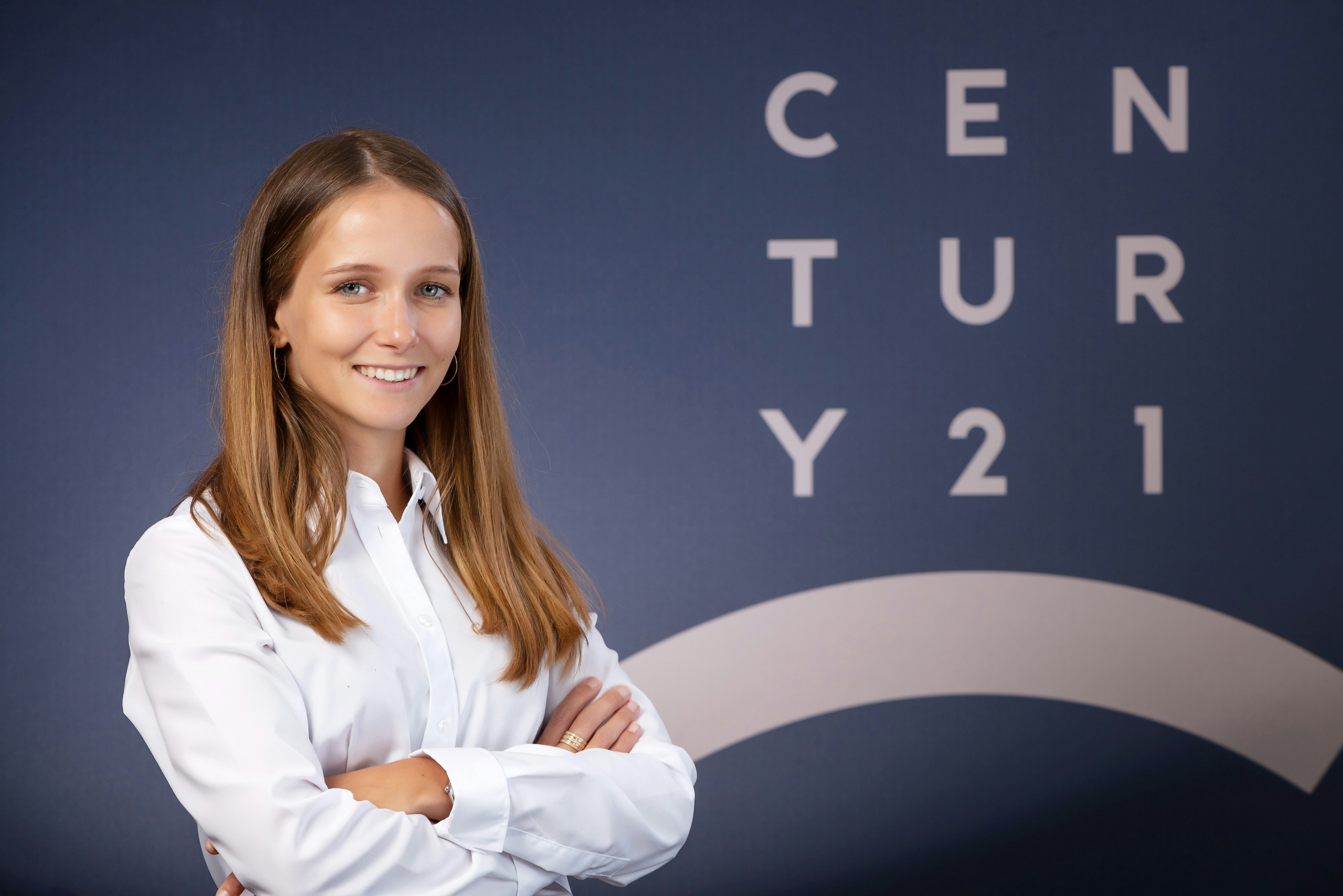 4. Your outfit says a lot about you
The choice of your outfit would also influence your visitors' perception.
Our advice is to dress professionally but true to yourself. A customer who is looking, for example, for a communication partner for an innovative and creative approach, could very clearly turn around and consider you "too conventional" if you wear a suit and tie in your photo.
So, adapt your outfit according to your reality, who you really are, and the codes of your industry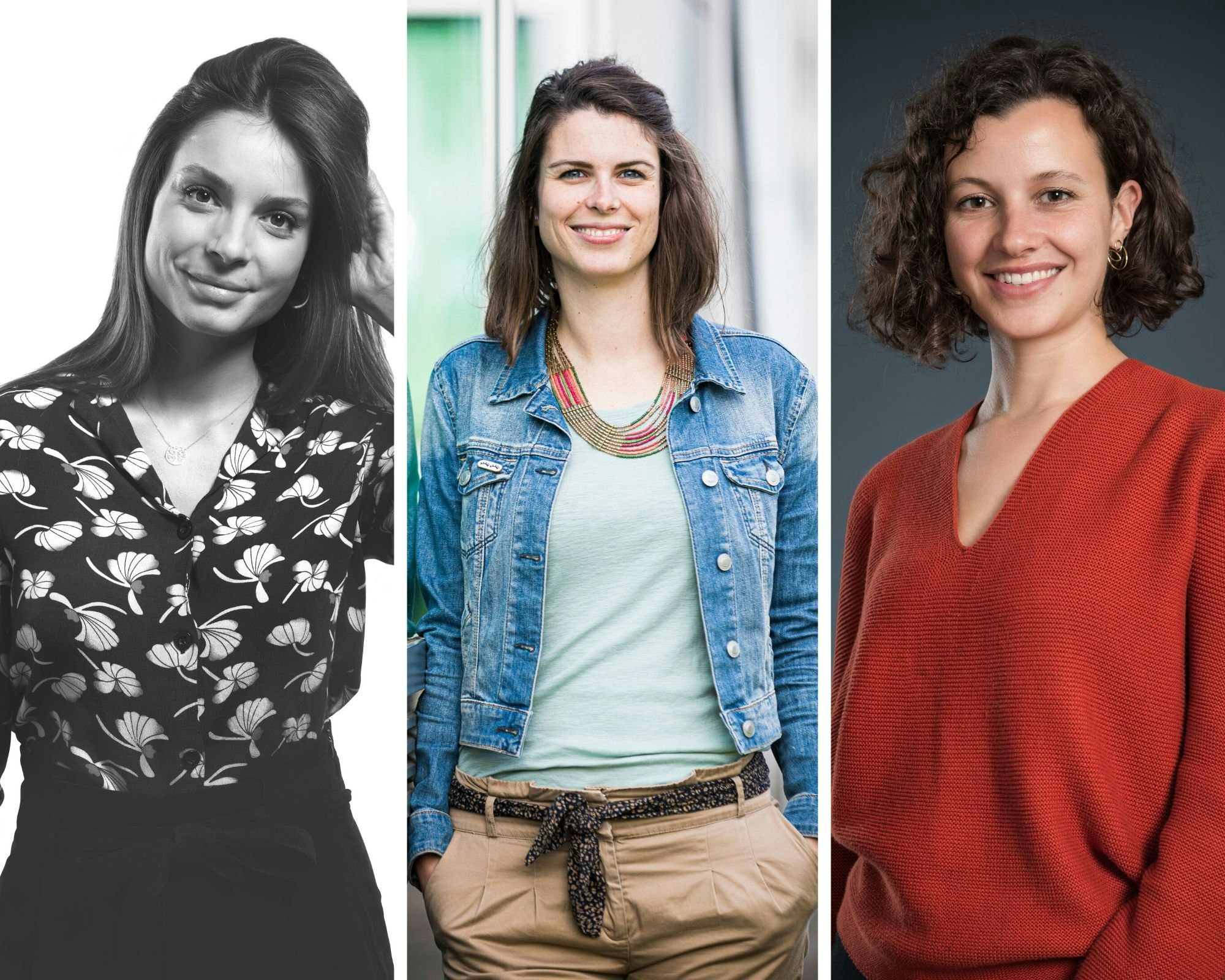 5. SMILE
A smile is "the symbol that was rated with the highest positive emotional content" concludes scientist Andrew Newberg.
Smiling on your picture increases your degree of sympathy but also your confidence exponentially. A free and powerful weapon to invite your future customers to contact you.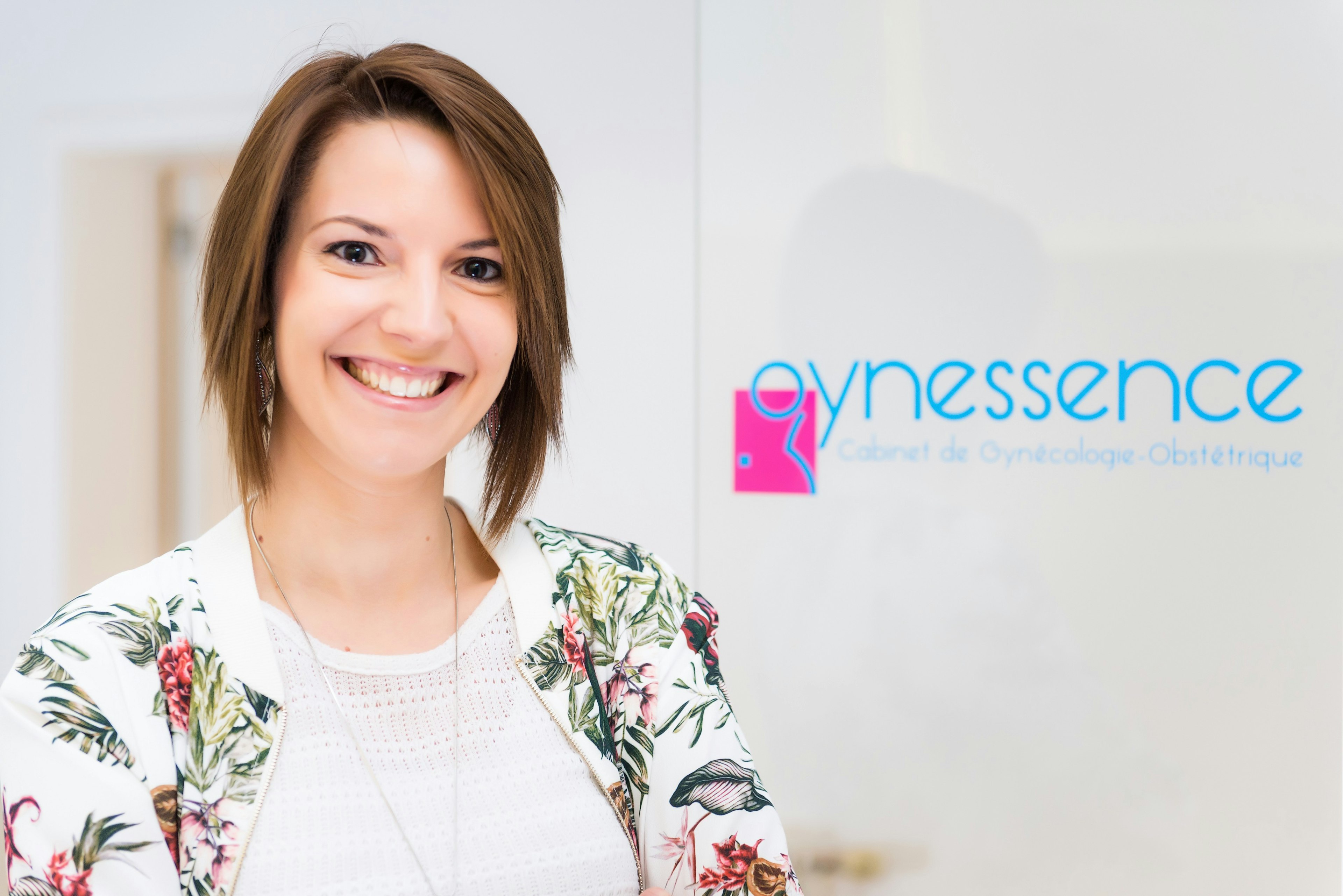 Ready for your shooting?
Would you like to offer professional photos to your entire team? Utopix has professional photographers specialized in portraits and ready to showcase you. Over here!
Maxime Arcari
CEO & Cofounder @ Utopix
Our professional photographers and videographers.
Whether you are looking for an event photographer, an expert in culinary photography, a portrait photographer or a professional videographer to make a presentation of your company, we can help you via our network of professionals and our project management platform dedicated to professionals in the communication and marketing sector.
Companies in all sectors, as well as communication, event and advertising agencies, have never consumed and produced as much photo and video content as they do today. On the other hand, the profession of professional photographers and videographers is constantly attracting a growing number of new talents. Our ambition at Utopix is to facilitate and optimise the meeting between a corporate client with a project and the best professional photographer or videographer in the world.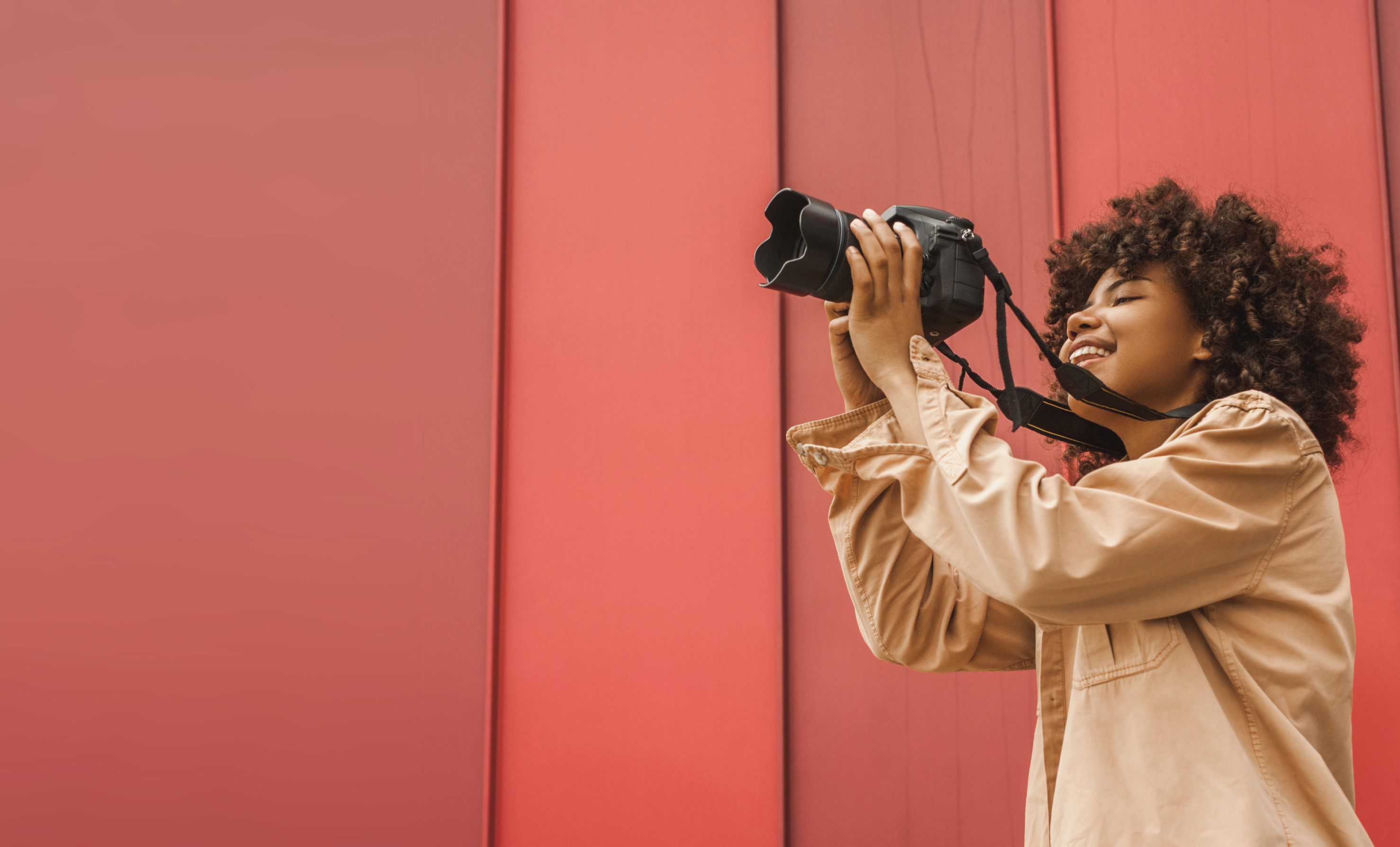 Find photographers/videographers for your shoots easily!
Discover our professionals located in your area
See more
Utopix is recommended on Google by our customers