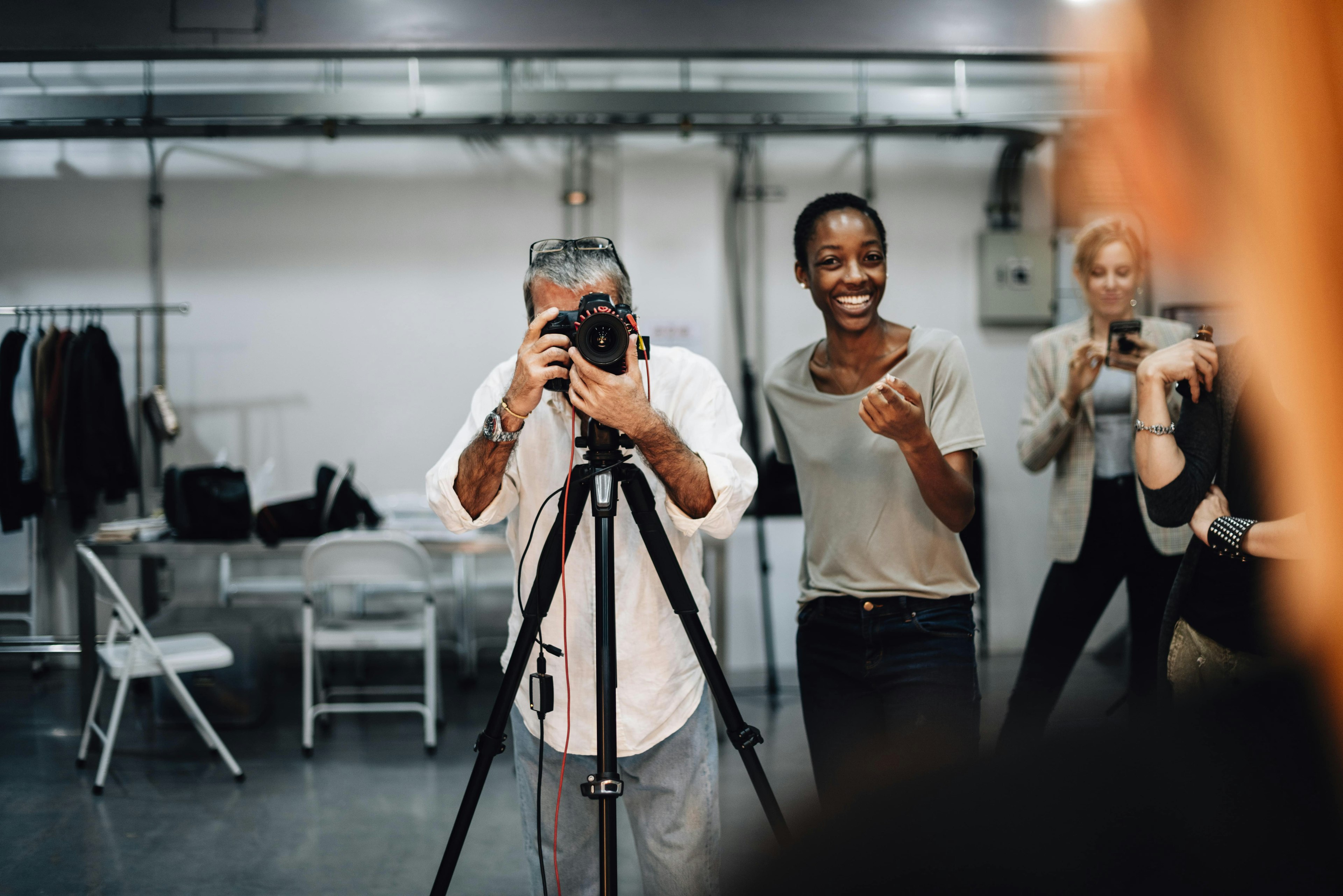 Photographers: 5 tips for a successful corporate portrait 👊
Published on March 02 2020 - 5 minutes reading
1. The basics of portrait photography
Whether you're taking pictures for a creative newcomer or a multi-national corporation's paper clips, keep in mind the principles of portrait photography. 
Focus and lighting techniques: 85mm ideally for a close-up portrait, or 35/50mm if you wish to integrate the environment; a soft light like indirect daylight or a Soft-box if you equip yourself with artificial light.
My advice: The 50mm is the perfect companion for a very bright portrait, and will allow you to play on both sides: a reduced depth of field to isolate your subject, or enough environment to put them in a situation.
 
2. Know your customers' expectations
In any case, it is advisable to check with your client for the purpose of these portraits.
Find a professional easily
Depending on the usefulness of these professional portrait shots, you may want to create a few scenes or situations that will put your subject at ease: for example, taking pictures at their workstation or in an environment that reflects the company's values.
My advice: propose portraits in situations. Situational shots will distinguish you from a classical service and will allow you to offer more value for your client.
3. Give yourself time
If your client calls on your services to create their portraits, they expect a final result! Make sure that you have a large enough window of opportunity to take enough shots and offer the right shot.
I advise you to take your corporate portraits in the morning: The client will usually not see the point of budgeting and hiring a Make-Up Artist, but believe me, with skin starting to shine later in the day, it will make the difference for your retouching and final result.
Also you won't necessarily find people who are very comfortable with the objective. These are portraits that will require more time and a more progressive approach to obtain a result that will satisfy your criteria and the expectations of your model.
My advice: The first photos taken of a person are rarely the ones in my final selection... It's a matter of time putting the person at ease and give him/her some recommendations in terms of posture / attitude / etc. ... So start with a simple and uninteresting pose (like a passport photo) before moving on to the more elaborate photos.
Depending on the usefulness of these professional portrait shots, you could shoot some scenes or situations that will make your subject feel more comfortable: for example, shooting them at their work station or in an environment that reflects the company's values.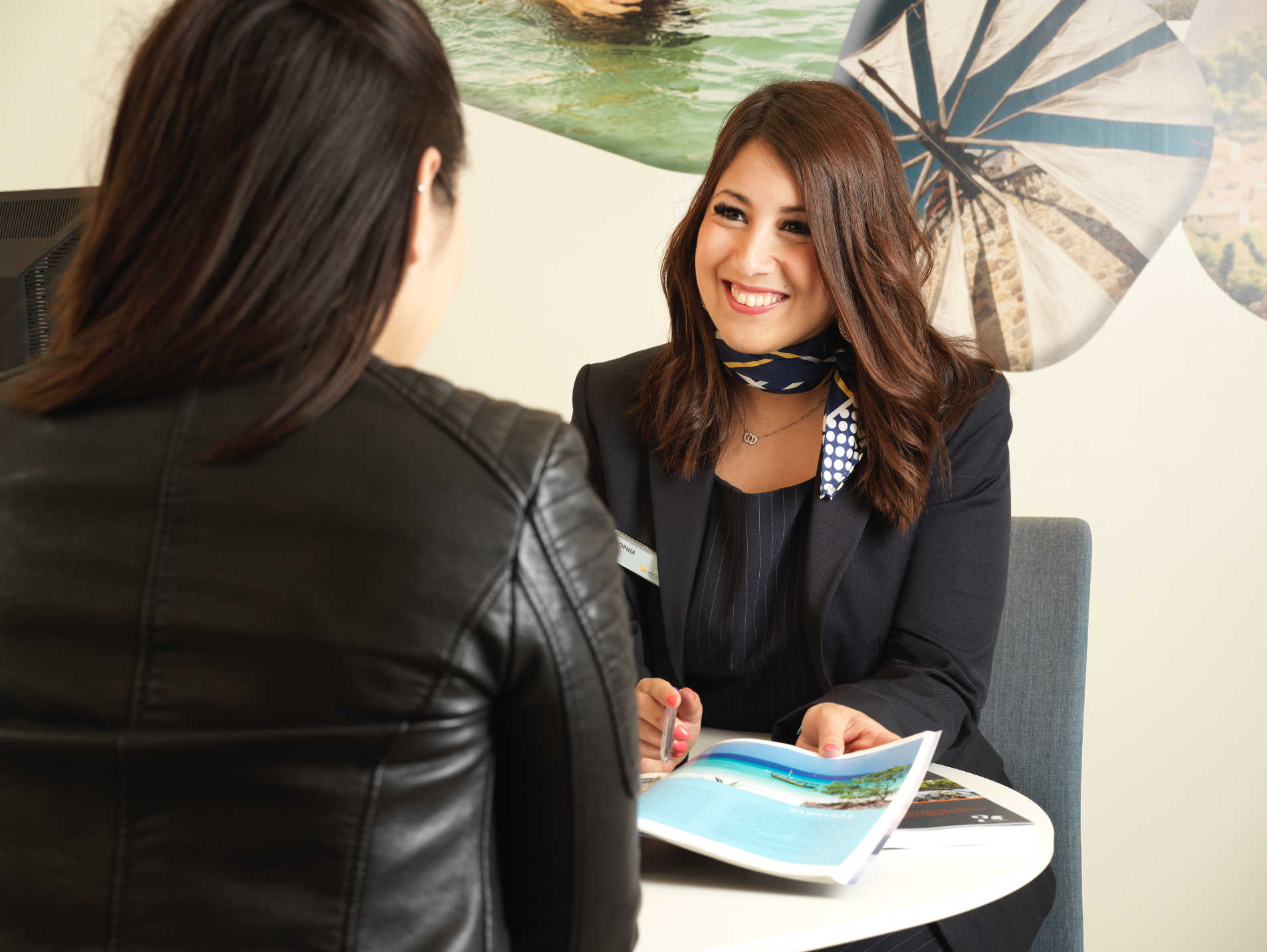 4. The little exogenous boost...
In my experience, it is not necessary to ask people other than the model in the photo to leave the premises or the room to be alone with your subject. Indeed, it often happens that another colleague becomes your best ally to create a relaxed atmosphere: the joking colleague!
I am not a Stand-Up comedian and sometimes lack the inspiration to make the person in front of me smile or relax. That's where my colleagues can be an asset during a shoot. Avoid crowds and know how to judge the perception of the person being photographed.
My advice: Another resource that often proves to be practical is a Moodboard, or more precisely Pinterest :)Think about creating a Board of inspiration in terms of poses / attitudes and staging, which you can refer to during photo reports of portraits with professionals. This board can also be used as an illustration for the model to allow them to more easily visualize the postures expected.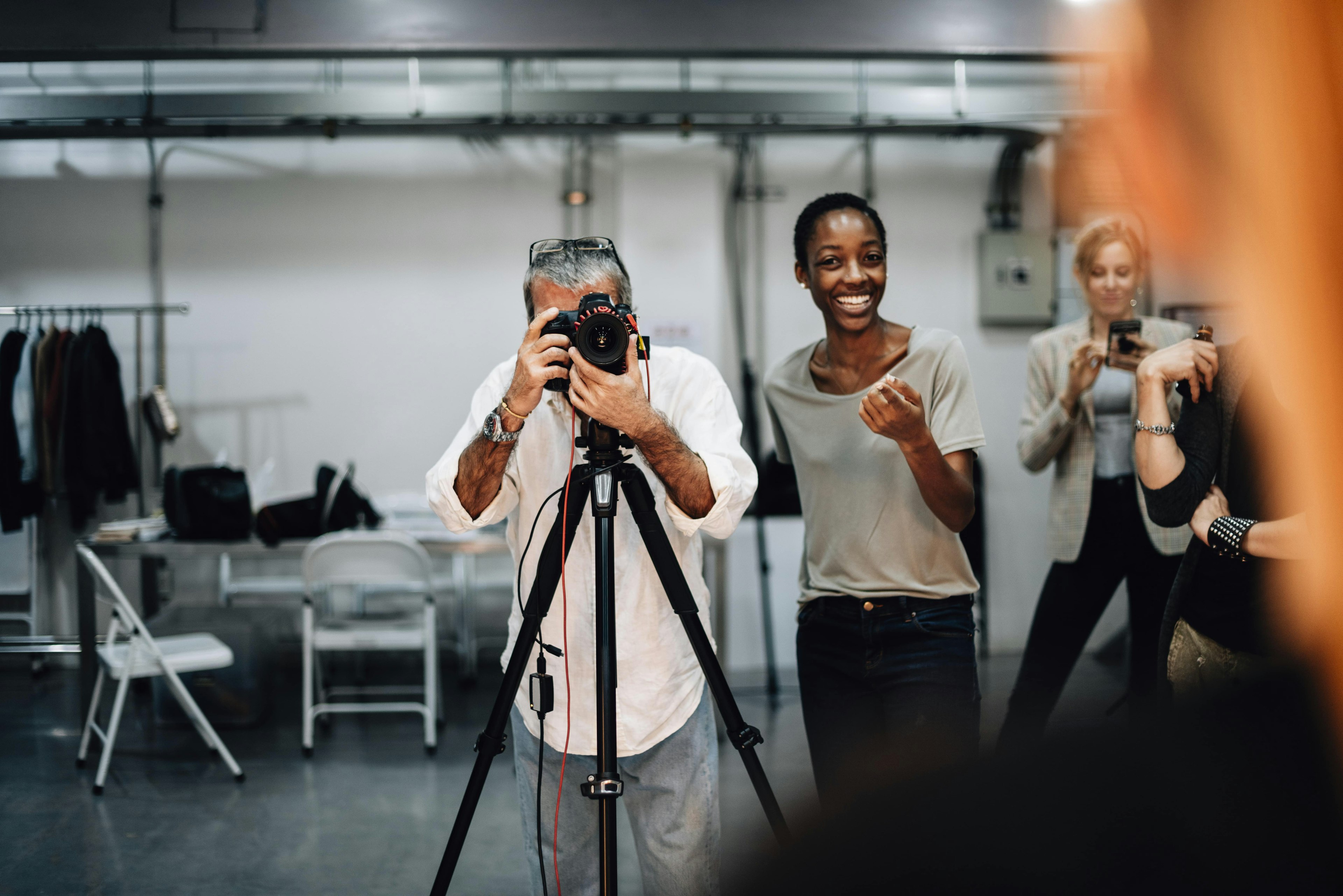 5. Keep talking
You're the professional photographer! There is nothing more unsettling than facing a wall of silence.
It is imperative to talk: the idea behind this advice is, first and foremost, to show that you are in control of the situation and that your models are in good hands: advice, compliments, jokes and comments will do the trick. This will put your subjects at ease again, and lead to a satisfactory result more quickly, while simultaneously making them understand that expressing themselves and giving their opinion is welcome.
My advice: I am introverted by nature, but with time and experience, the skill of speaking freely can be learned and an atmosphere of exchange can be established more easily.
Baptiste
Photographer Utopix : food, portrait, real estate expert
Our professional photographers and videographers.
Whether you are looking for an event photographer, an expert in culinary photography, a portrait photographer or a professional videographer to make a presentation of your company, we can help you via our network of professionals and our project management platform dedicated to professionals in the communication and marketing sector.
Companies in all sectors, as well as communication, event and advertising agencies, have never consumed and produced as much photo and video content as they do today. On the other hand, the profession of professional photographers and videographers is constantly attracting a growing number of new talents. Our ambition at Utopix is to facilitate and optimise the meeting between a corporate client with a project and the best professional photographer or videographer in the world.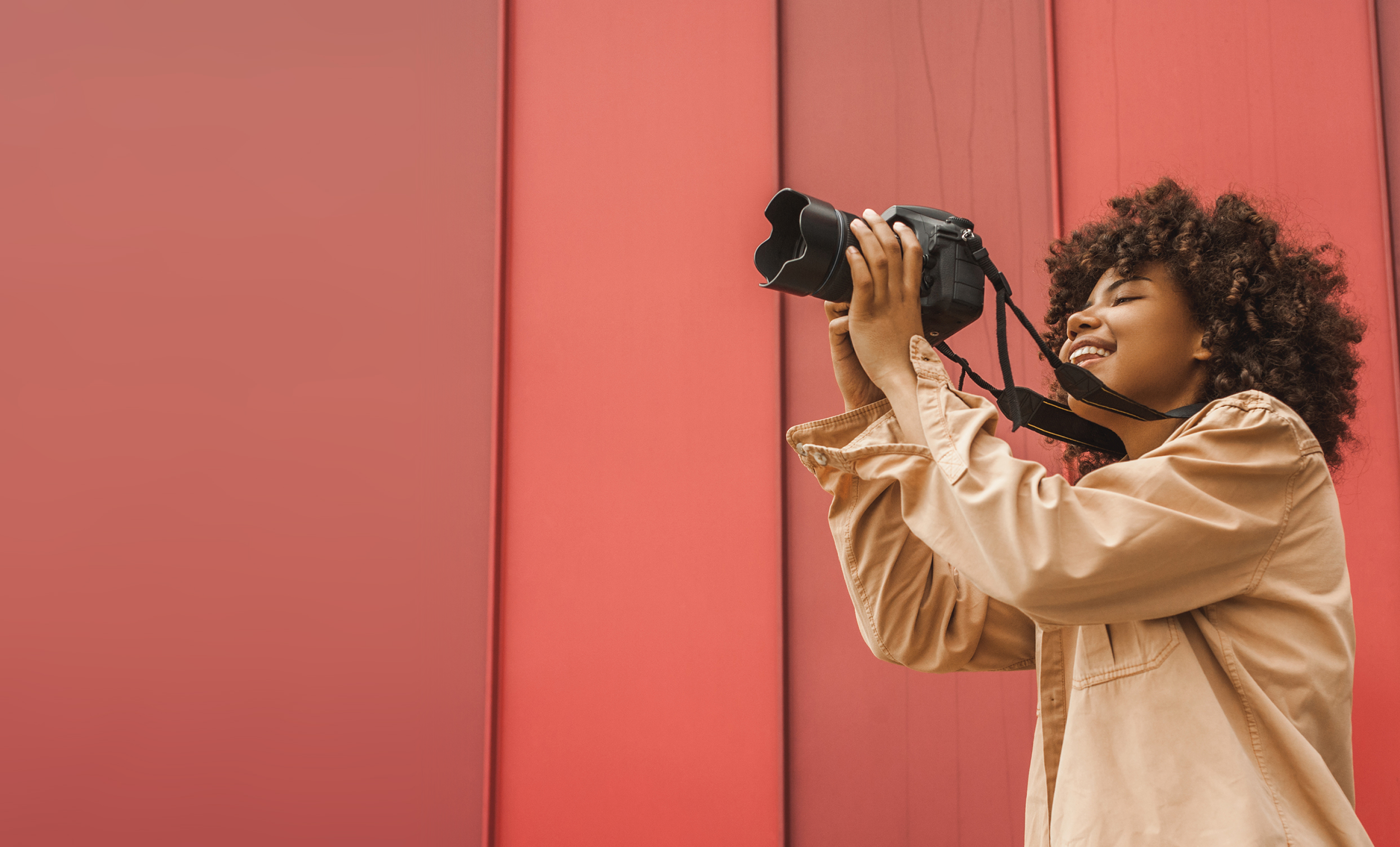 Find photographers/videographers for your shoots easily!
Discover our professionals located in your area
See more
Utopix is recommended on Google by our customers