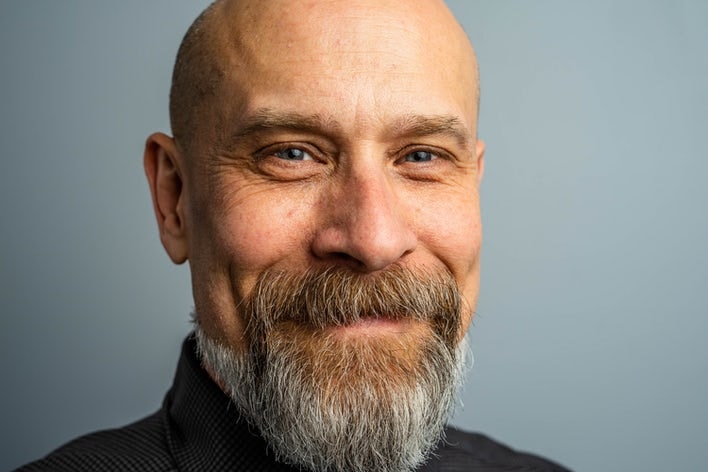 5 poses for a successful man photo shoot
Published on December 21 2021 - 5 minutes reading
With the advent of social networks, more and more men lend themselves to the practice of photo shooting.
However, doing a portrait shoot when you are a man is not easier than when you are a woman. Indeed, it is just as intimidating to pose alone during a photo shoot whether you are a man or a woman.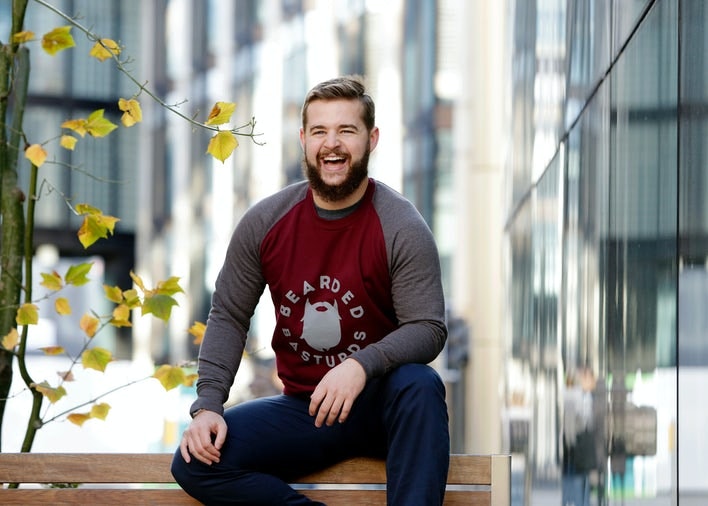 To succeed in such a session requires, as much as for any man portrait photo shooting, a real connection between the person photographed and his photographer. A successful shoot will bring out your true personality, what is most beautiful about you.
Consider your photographer as your guide during the session, trust him and remain spontaneous.
Naturally, men's objective for their photo shoot will be to send back the image of a strong, but relaxed and natural person, but above all, sure of himself.
To prepare for your portrait shoot and gain confidence, here are 5 ideas for men's poses for a successful photo session:
1. Against a wall, back to the wall or sitting against a wall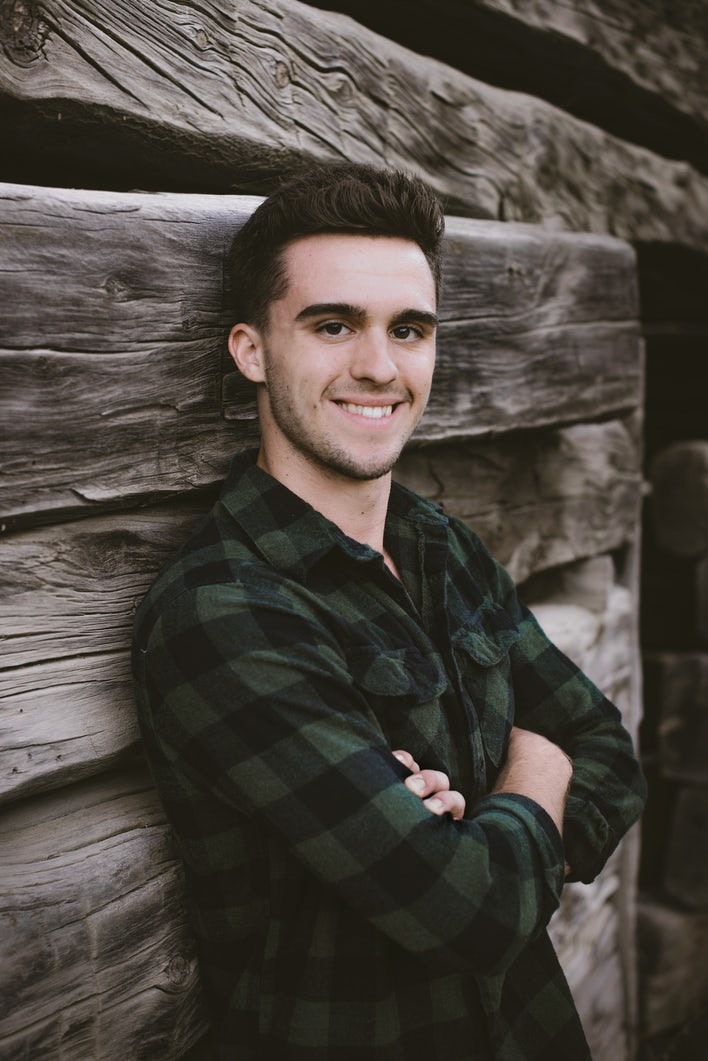 Posing with one shoulder against the wall or with your back to the wall or sitting against a wall are simple, natural, but very effective poses. You can look towards the photographer or not. You can also put a shoulder against the wall and look towards the lens. Be relaxed and natural.
Find a professional easily
The wall can also take all its place and bring relief to the final result, for example, by choosing a wall with a very marked style. A wall in raw material, a workshop wall, a bench or a graphic wall can give a very masculine result. Taking into account and highlighting the surrounding architecture can also bring a lot of originality to your portrait!
2. Classic male portrait : Crossed arms
Posing standing with arms crossed is a great classic. It is a simple pose, but also an ideal pose to start the photo shoot when you are not yet fully confident or comfortable with the lens.
You want to realize a portrait photo shoot for men? Get several quotes today!
3. In motion, an inspiring portrait of a man
This pose is still very accessible and easy to achieve when you are not yet very familiar with the photo shoot exercise.
It consists in walking as if nothing was wrong, with confidence, the body straight and keeping the head high, without bending or lowering the shoulders.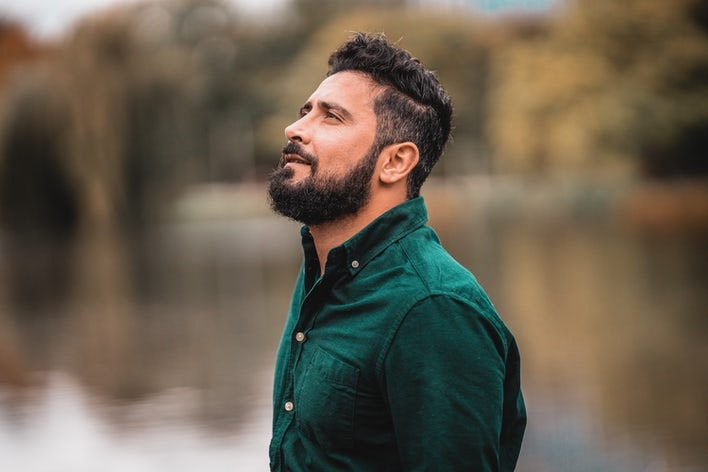 The steps should be slightly larger than your usual steps and you should extend your leg in front of you.
Here, walking is a distraction and allows the photographer to capture moments in time for more natural and spontaneous photos for your man portrait.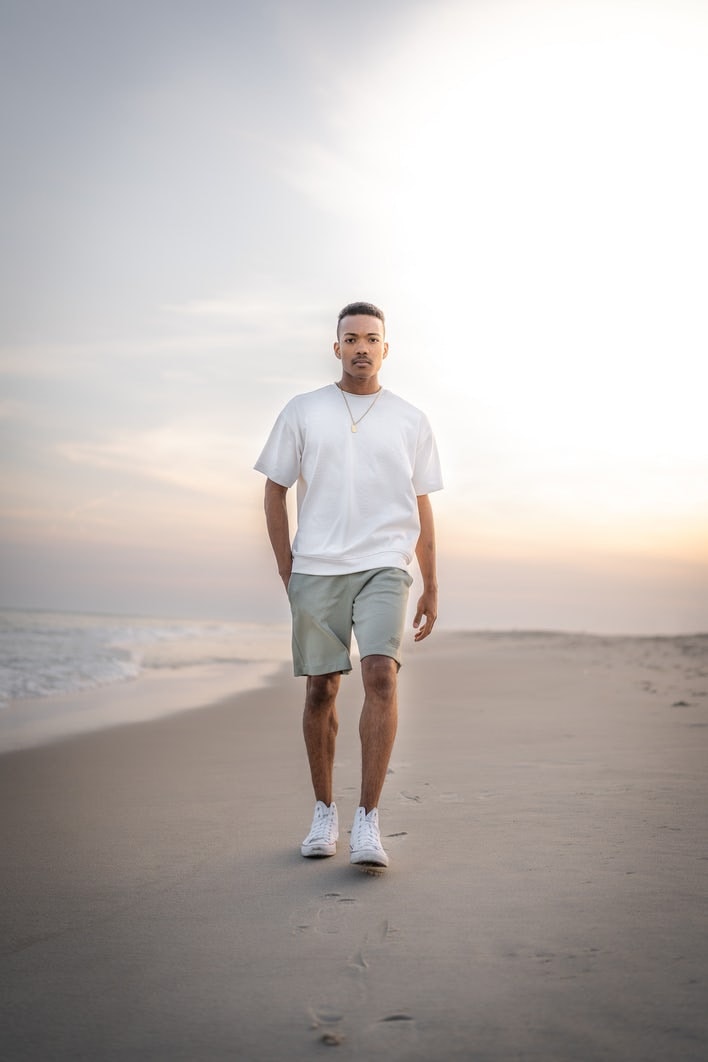 4. Hands in the pockets
A simple and easy pose to achieve and very popular with men is to be photographed with hands in pockets. The hands can be in the pockets or half in the pockets with the thumbs sticking out; you can also put your thumbs in a hook around your belt.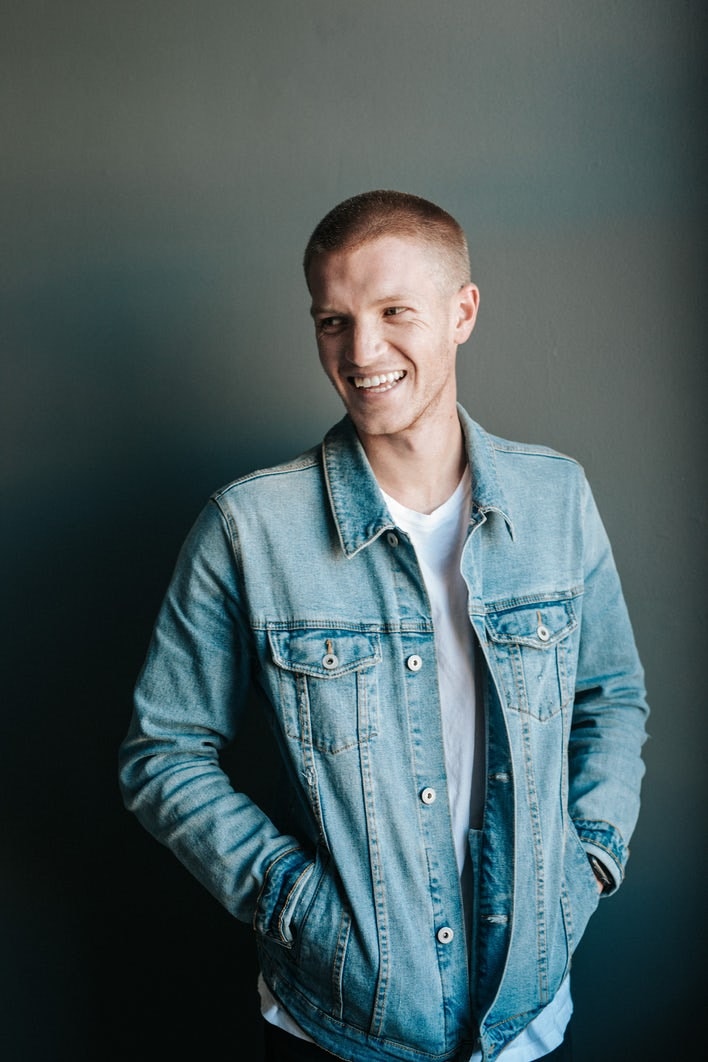 Another possibility is to put one hand in the pocket and place the other on the opposite shoulder or in the hair. These poses will allow you to appear calm and relaxed in front of the camera, but especially sure of yourself.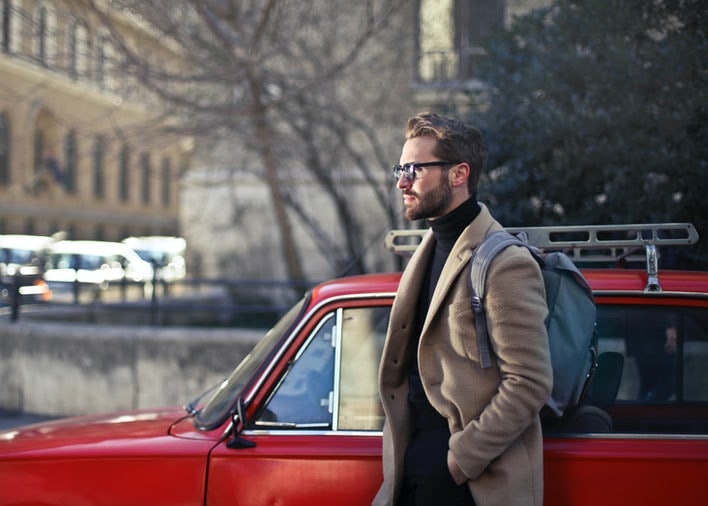 5. A hand on the face
Here again, several options are possible, you can place your index finger and thumb under your chin or put your fist under your chin. This type of pose reveals a natural, but assertive and charismatic attitude.
BONUS : Close-up
The close-up photo consists in taking a close-up of your face. Sensational or inspiring photo, this male portrait has the advantage of transmitting emotion to those who look at it! If you are not comfortable with the positioning of your body, this type of portrait allows you to focus only on your face.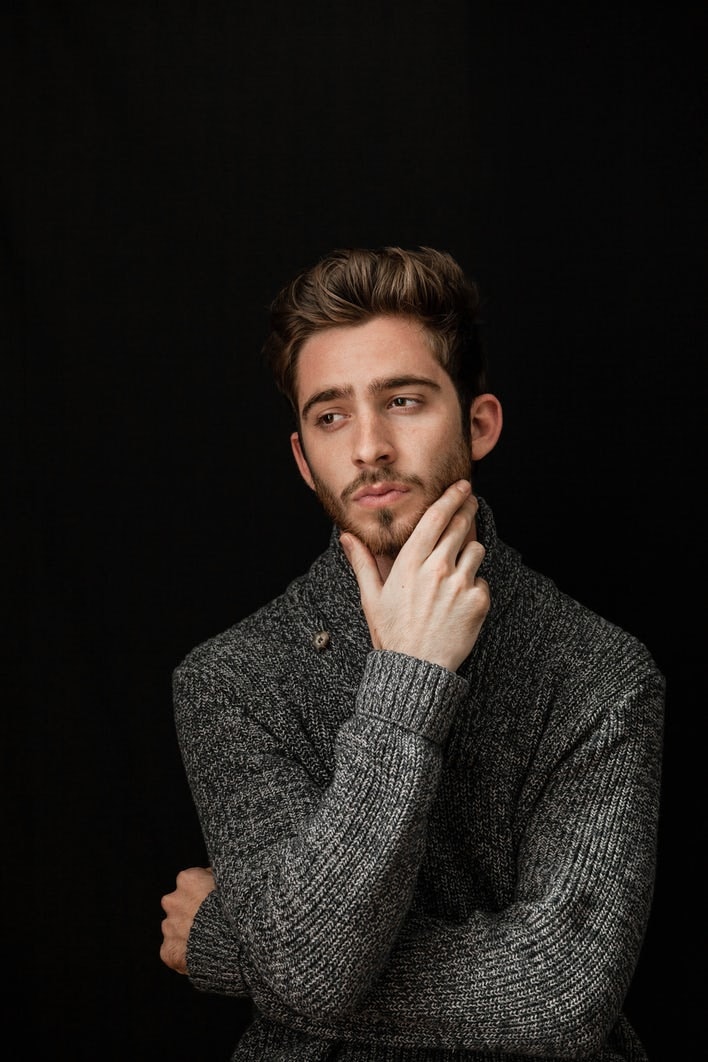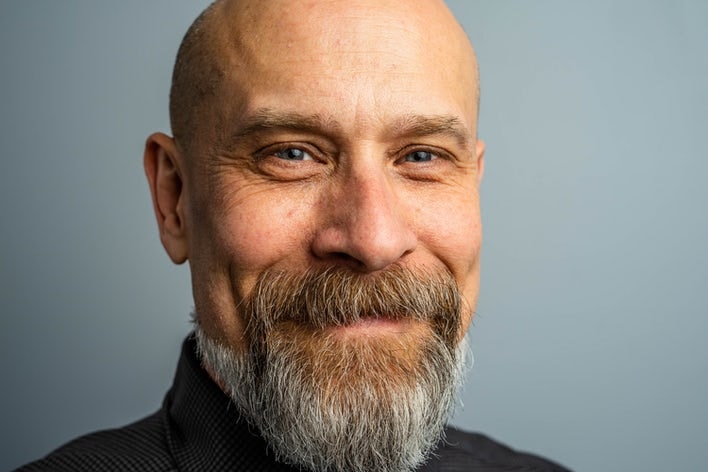 You now have 5 ideas for posing to make your photo shoot a success, but how about two more little tips for making your man portrait a success?
The first tip for men's poses is to pose facing the lens: to look larger and more imposing, men prefer to pose facing the camera, as opposed to women, because their body shape will appear thinner.
The little extra: leaning slightly forward from 2 to 5 centimeters to bring his shoulders closer to the camera will allow the man to appear even more present.
Another trick is to slightly squint your eyes and slightly raise your lower eyelids to give the impression of being caught in your thoughts and to keep a part of mystery, while looking beyond the camera. In any case for a successful portrait of a man, stay natural. Snapshots taken on the spot, taken in the moment, moments of life captured offer a very natural and spontaneous result.
Above all, enjoy the moment, the present moment, enjoy your photo "break". Do not be excessively in control. Let go, let go, have fun and enjoy yourself! This is your moment!
Maxime Arcari
CEO & Cofounder @ Utopix
Our professional photographers and videographers.
Whether you are looking for an event photographer, an expert in culinary photography, a portrait photographer or a professional videographer to make a presentation of your company, we can help you via our network of professionals and our project management platform dedicated to professionals in the communication and marketing sector.
Companies in all sectors, as well as communication, event and advertising agencies, have never consumed and produced as much photo and video content as they do today. On the other hand, the profession of professional photographers and videographers is constantly attracting a growing number of new talents. Our ambition at Utopix is to facilitate and optimise the meeting between a corporate client with a project and the best professional photographer or videographer in the world.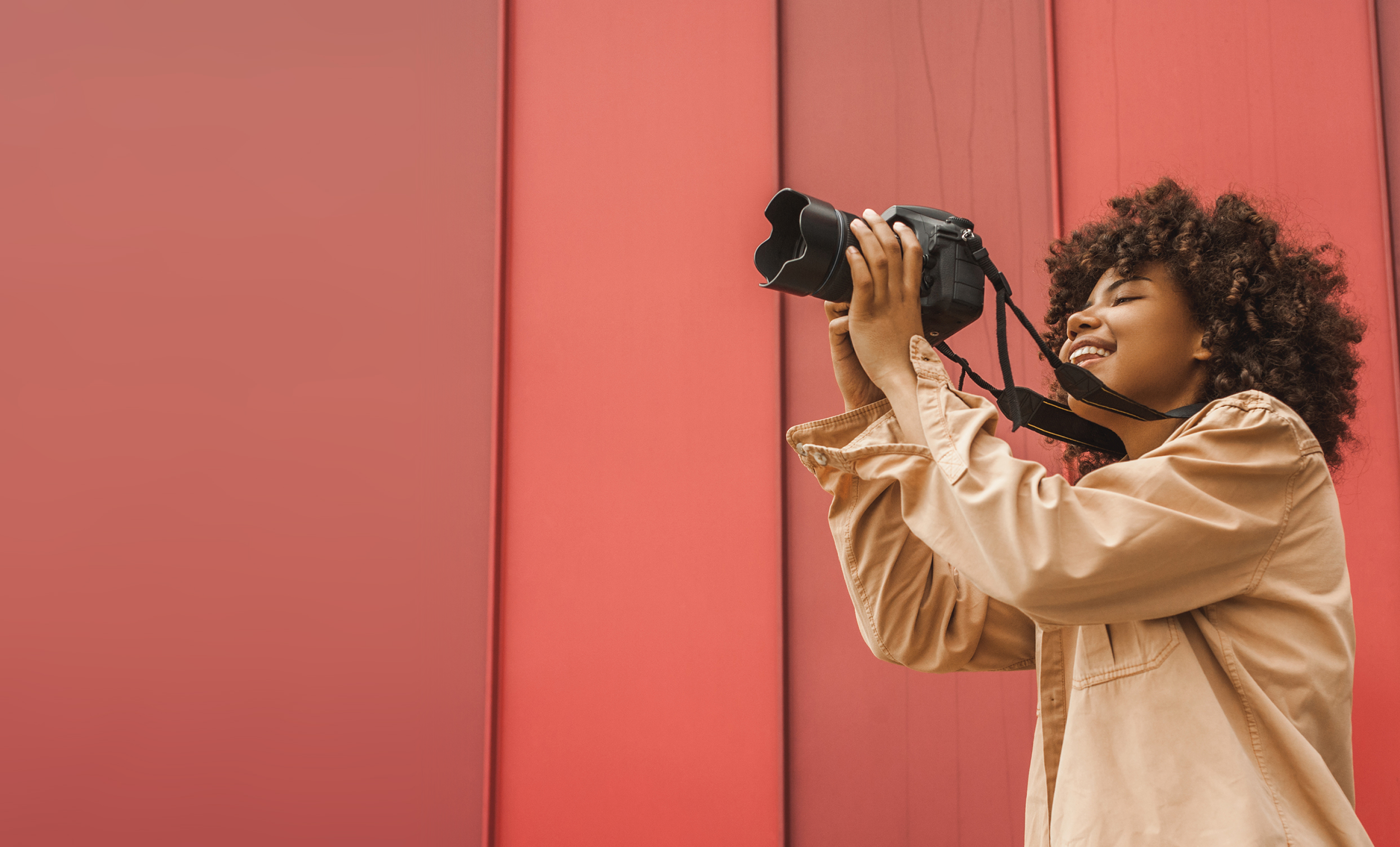 Find photographers/videographers for your shoots easily!
Discover our professionals located in your area
See more
Utopix is recommended on Google by our customers