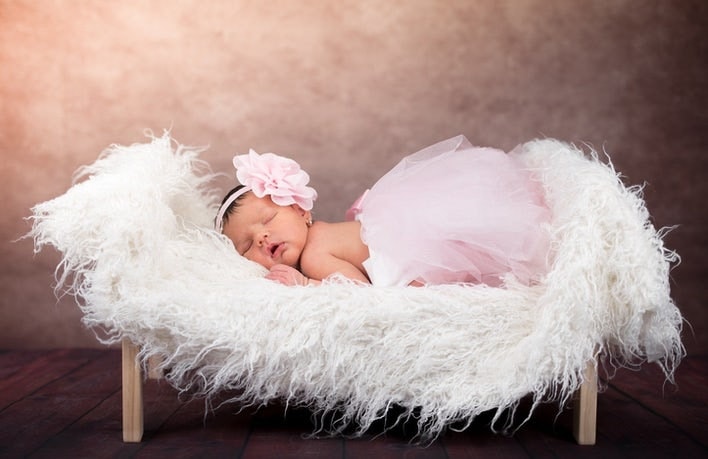 10 original ideas for your baby photo session
Published on December 22 2021 - 5 minutes reading
You want to do a photo shoot of your baby and celebrate the arrival of this little one who fills you with joy and happiness?
Discover 10 original photos for your baby photo shoot
Your baby has been born for a few days or weeks and you want to immortalize this happy event. We reveal you original photos under ten themes associated with the arrival of baby.
1. 💕 Unconditional love
One of the first emotions we feel when a baby comes into the world is undeniably love. So why not reflect that feeling through a baby photo shoot? Create a moment of sharing where love is at the heart of your photo.
Bring together your hands as a couple and your baby's little feet to form a heart and a photo full of complicity.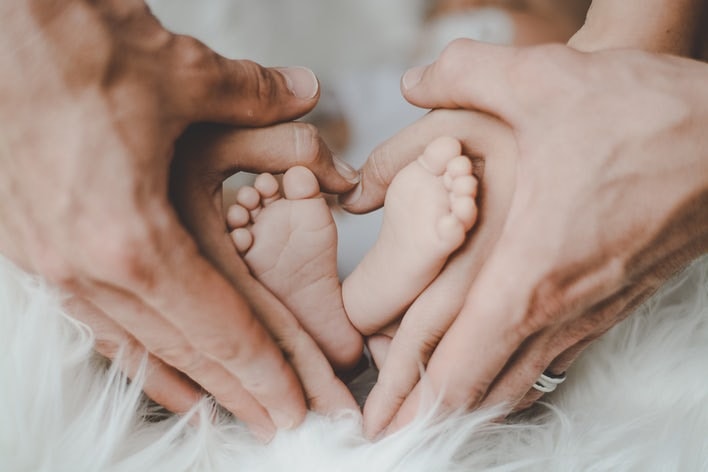 2. 🧸 Sweetness
It's well known, all children have soft skin. You could spend your day stroking your baby's skin and it will soften your day.
Find a professional easily
A photo where you combine the softness of a plush or soft material (think of a cushion, blanket, comforter...) with the tenderness of your newborn is an ideal combination to achieve beautiful shots.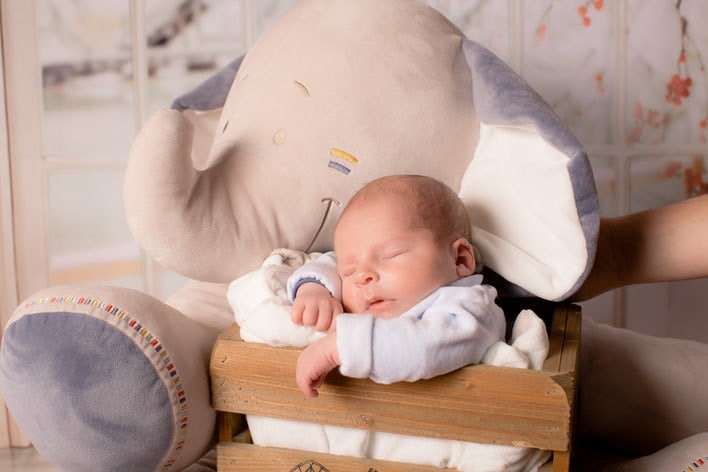 3. 🌸 Sensitivity
As parents, you are sensitive to the slightest noise or small gesture your baby makes. In their first few months, your baby is sensitive to all the information in this new world around them.
Find a quiet moment to photograph all the sensitivity that your baby gives off by focusing on every detail of his body, his face. Vary the framing, let the magic happen and discover the sublime result in pictures.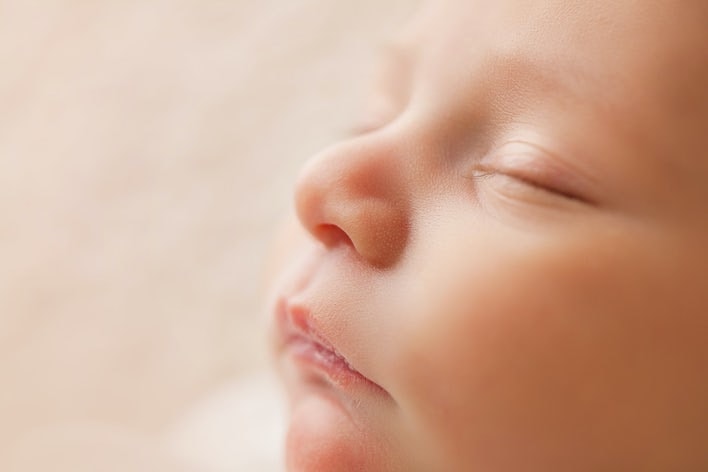 4. 🍀 Happiness
What happiness to see your child evolve every day. Think of capturing moments in pictures when you are happy and in good shape, your little one will feel this positive energy and will be confident. You have all the elements you need to take a natural photo and add a little personal touch.
Choose colorful outfits and don't hesitate to select a few outfits that match your baby's eye color. At this age, the eyes shine with a thousand lights for the greatest happiness of the photographer!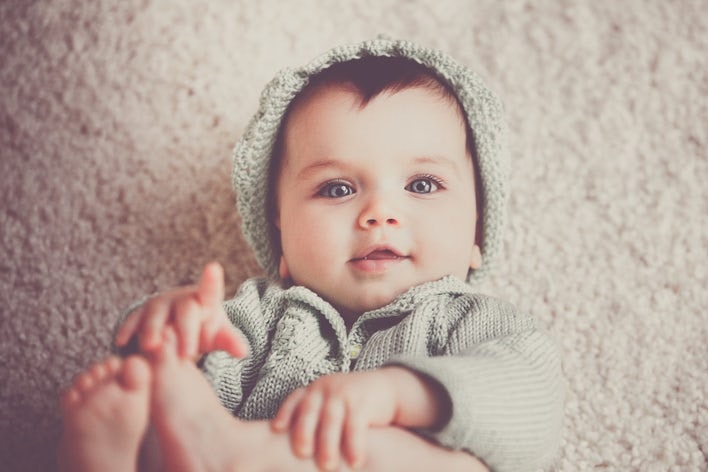 5. ✨ Fragility
The tiny hands and feet of your infant amaze you, all the little details of his body fascinate you.
Focusing on one of the body parts and slightly blurring the background of the photo will bring you a touch of originality and you will keep a beautiful memory of this little piece of life that grows so fast.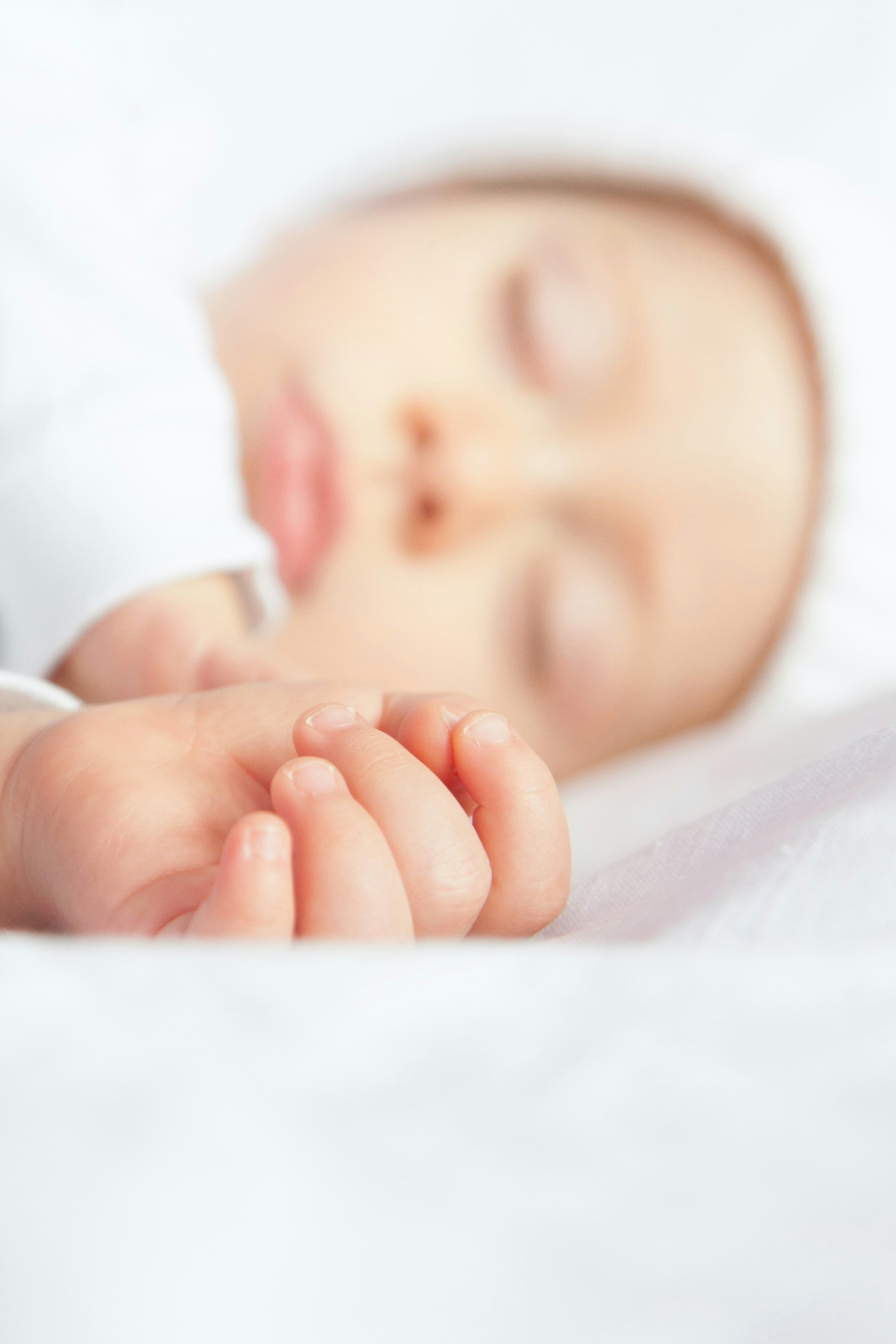 6. 😊 Smiles
Your perfect photo will probably be taken when your baby is in a comfortable position. Make sure you think of several positions that your baby feels comfortable in.
A relaxed baby will be all the more accommodating during your photo shoot and your photos will look all the better for it. Plan several soft and reassuring materials on which you can lay your baby during your photo shoot.
Choose a place where your little one spends a lot of time (after your arms), like his crib, bassinet or crib. To have an original rendering of your photo, try to play with the textures and materials found in your daily environment. Success guaranteed!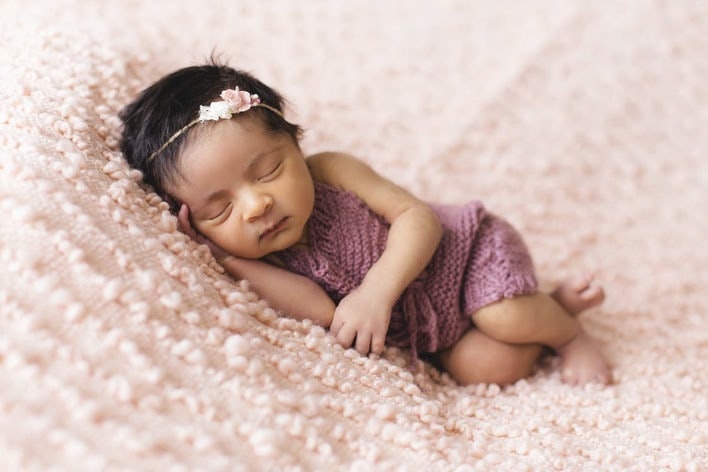 7. ☁ On a little cloud
Want to be original? And why not create a staging for your photo shoot with your baby? (Ar)tidy up your living room or bedroom to create a warm environment. Be creative, use small decorative elements, have your head in the clouds and make yourself dream!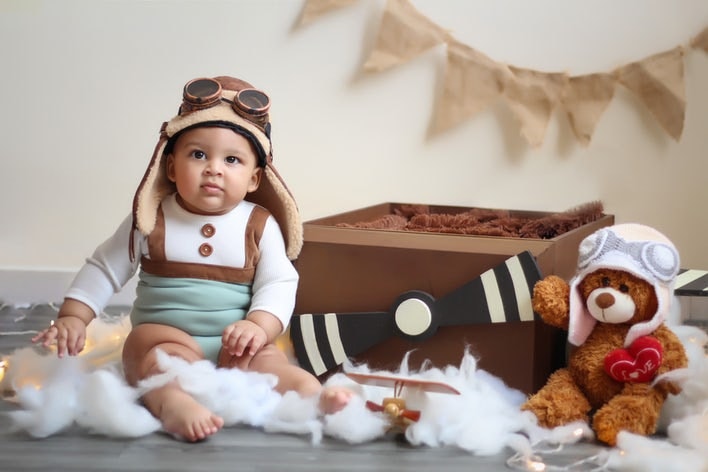 8. 🐶 Friendship
Are your pets part of the family? Integrate them in your baby photo shoot for the greatest happiness of your infant who will be captivated by your 4-legged friend! A moment of sweetness and complicity with the most faithful friend of man from a young age.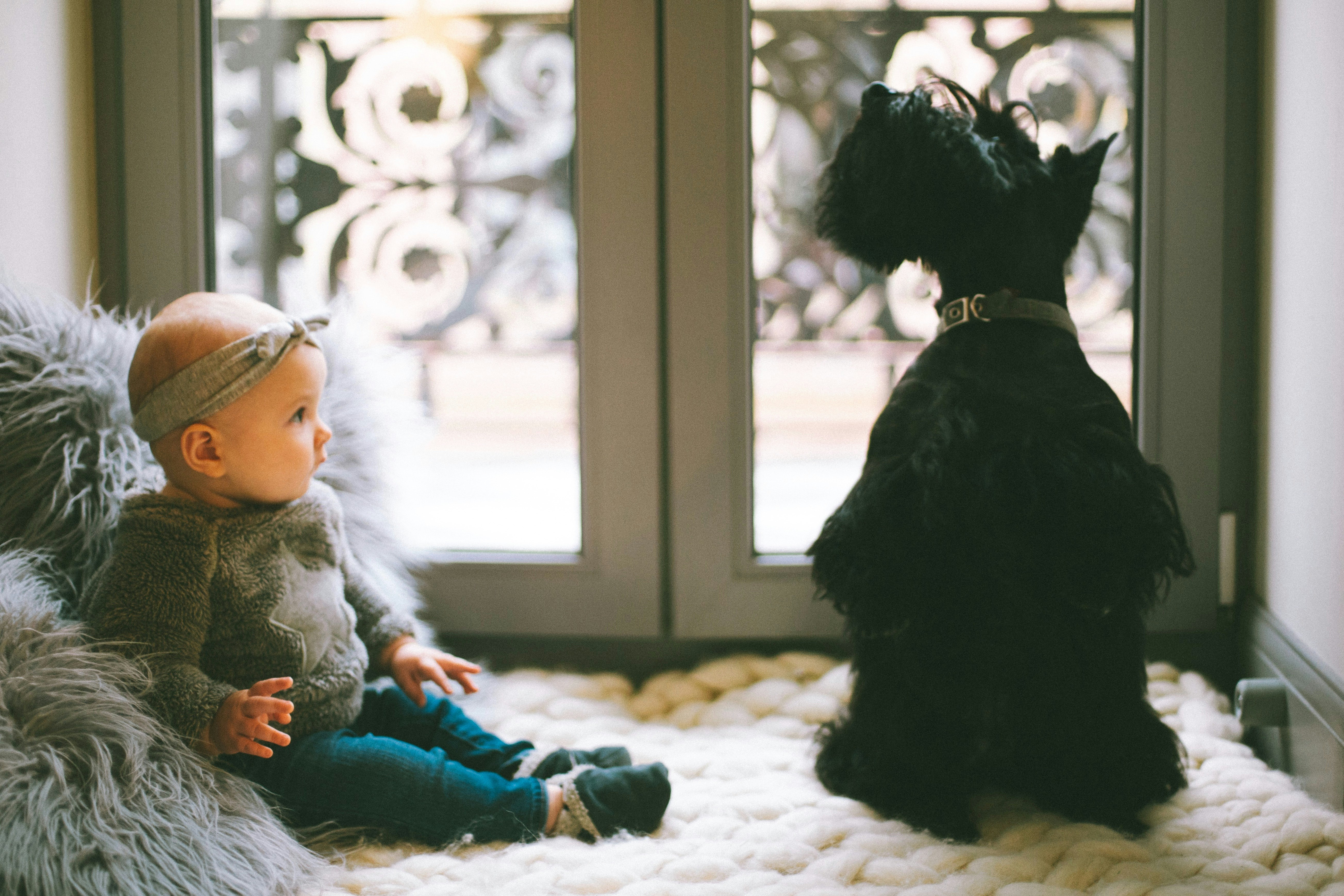 9. 🎈 Share
Do you have multiple children? Any twins? Or friends who are recently parents? Opt for a photo shoot between babyS! Bringing multiple toddlers or babies together in one photo shoot can result in beautiful shots. Be prepared to entertain them and capture their looks!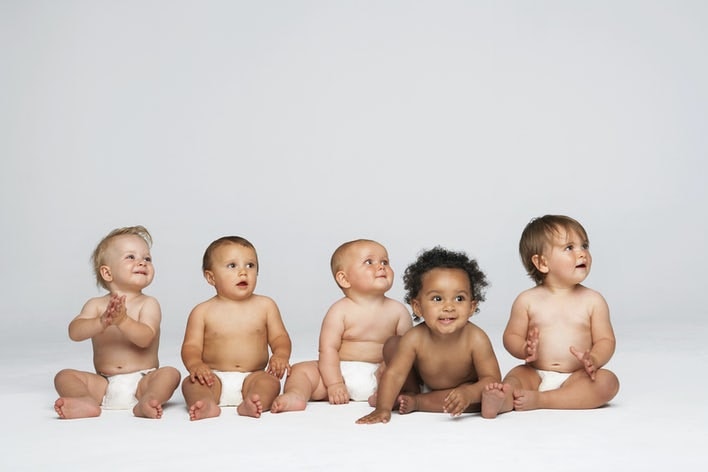 10. 🍼 Family
Finally, accompany your baby in this special moment to keep magical memories of your baby photo shoot. Don't try to overact or strike the perfect pose. Be natural, and simply spend a tender moment with your baby. Your photographer will take care of the rest... ✨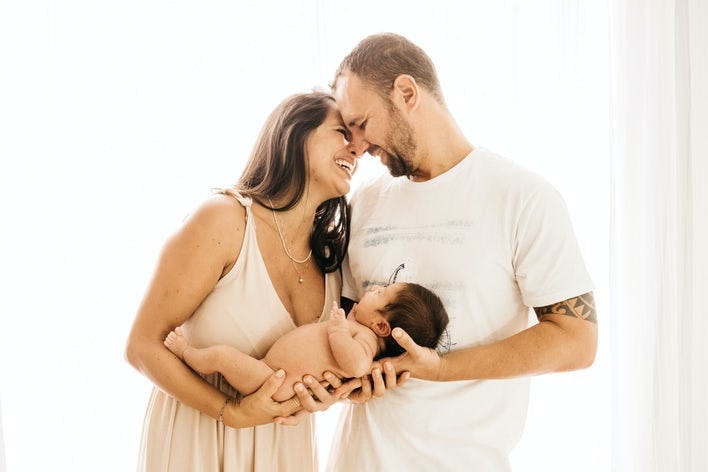 From now on, you have new ideas and the cards in your hand to make original photos of your baby. Remember to take your time, listen to your newborn and follow his rhythm. Lots of happiness and memories guaranteed! 📷
Finally, we can only encourage you to hire a professional baby photo shoot photographer.
Maxime Arcari
CEO & Cofounder @ Utopix
Our professional photographers and videographers.
Whether you are looking for an event photographer, an expert in culinary photography, a portrait photographer or a professional videographer to make a presentation of your company, we can help you via our network of professionals and our project management platform dedicated to professionals in the communication and marketing sector.
Companies in all sectors, as well as communication, event and advertising agencies, have never consumed and produced as much photo and video content as they do today. On the other hand, the profession of professional photographers and videographers is constantly attracting a growing number of new talents. Our ambition at Utopix is to facilitate and optimise the meeting between a corporate client with a project and the best professional photographer or videographer in the world.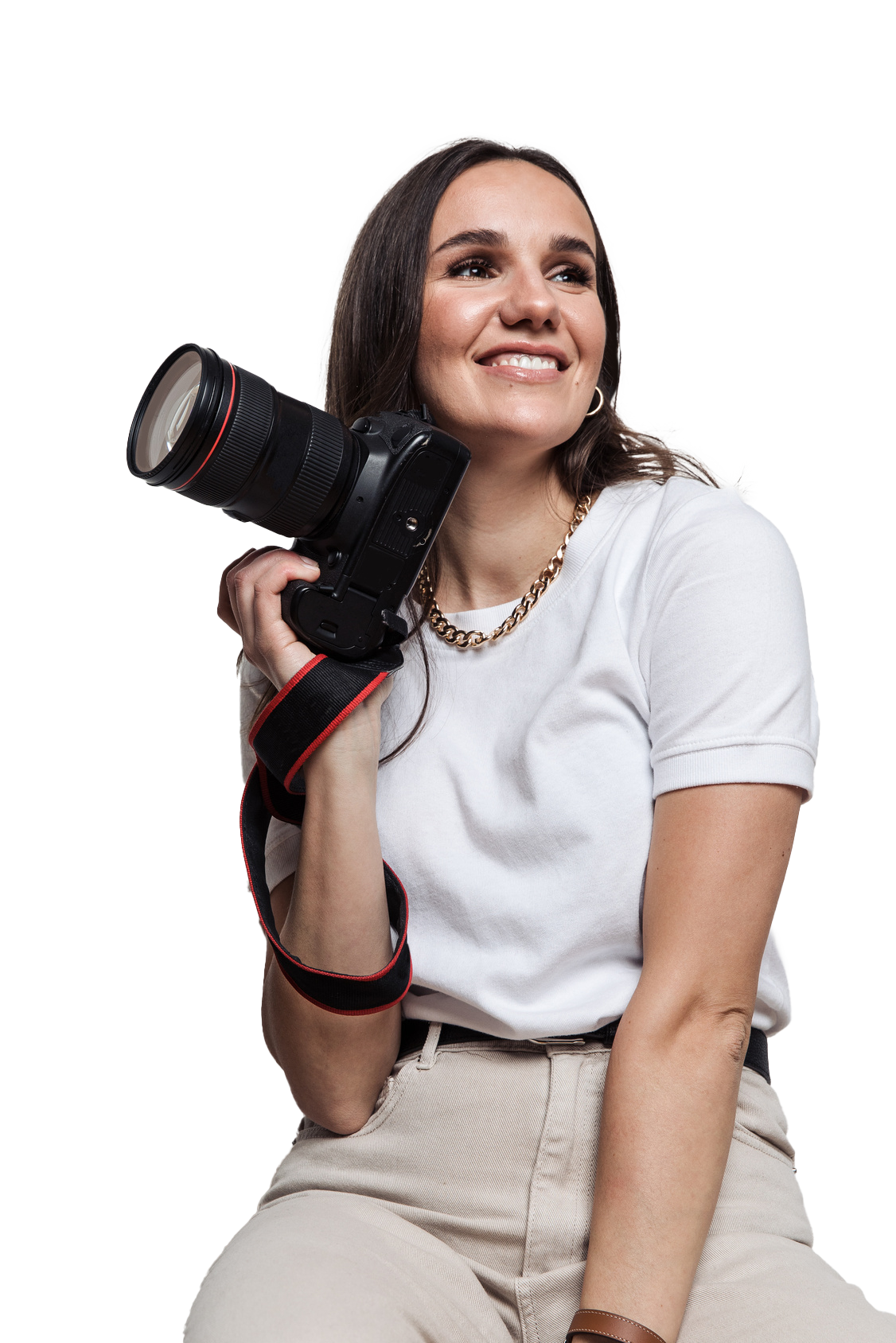 Find photographers/videographers for your shoots easily!
Discover our professionals located in your area
See more
Utopix is recommended on Google by our customers