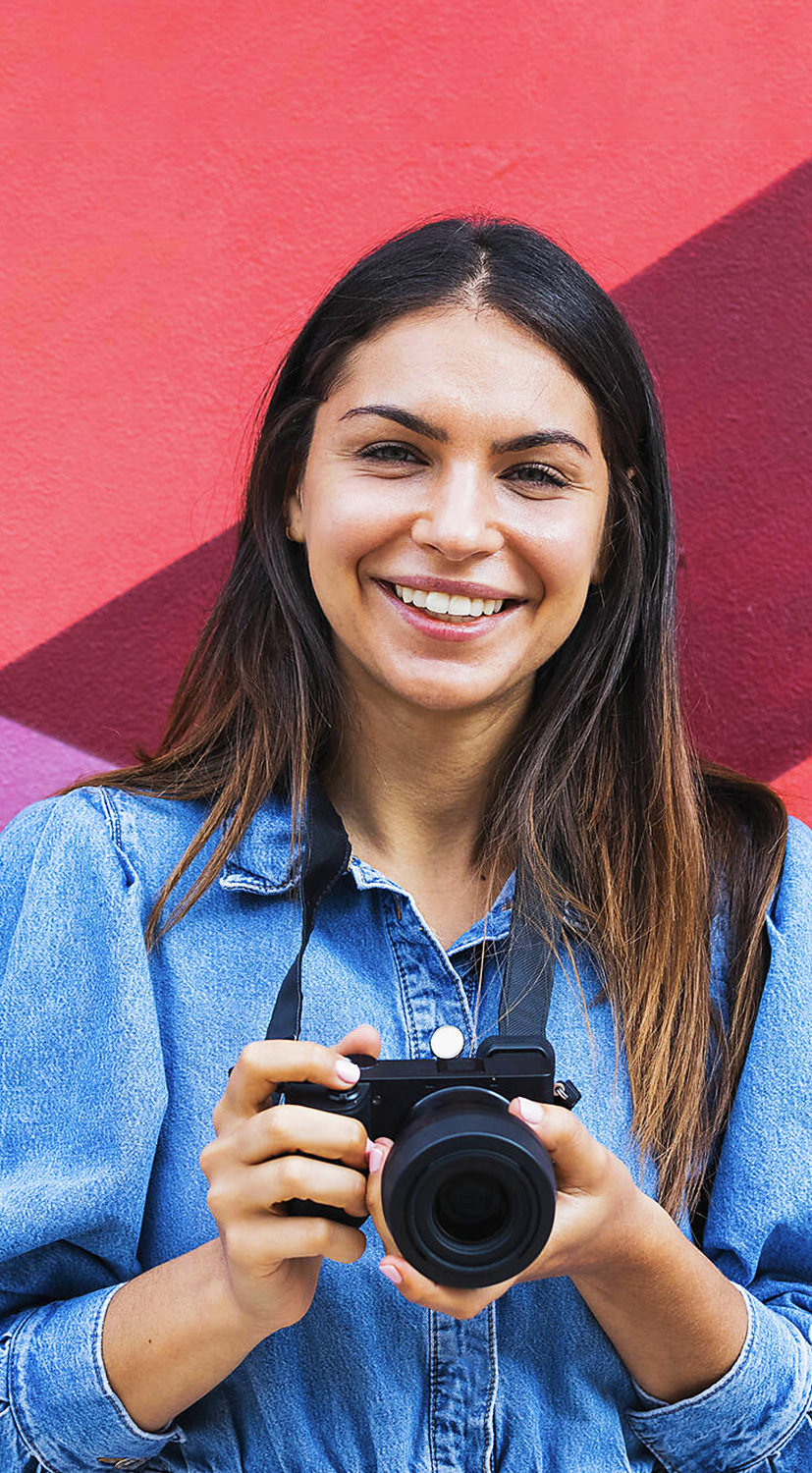 Find photographers/videographers for your shoots easily!
Discover our professionals located in your area📍
Looking for a photographer for your shoot? Call on the Utopix community: a network of thousands of professionals available for your shoots close to home or anywhere in the world.
How to book your photographer? 📸
1
Submit your shoot request and talk with our professionals! 💬
Submit your shoot request on Utopix and we will send it immediately to several thousand photographers and videographers. Take the time to discuss your expectations and their price offer via our messaging system!
2
Pay securely 👌
With Utopix, you pay for your shoot online. Your money is safe until you receive your images. Your supplier is only paid once you have validated the result of your shoot.
3
Receive your images quickly ❤️
Your supplier will deliver the final result quickly after the shoot. You can download your images from your Utopix account and start using them immediately!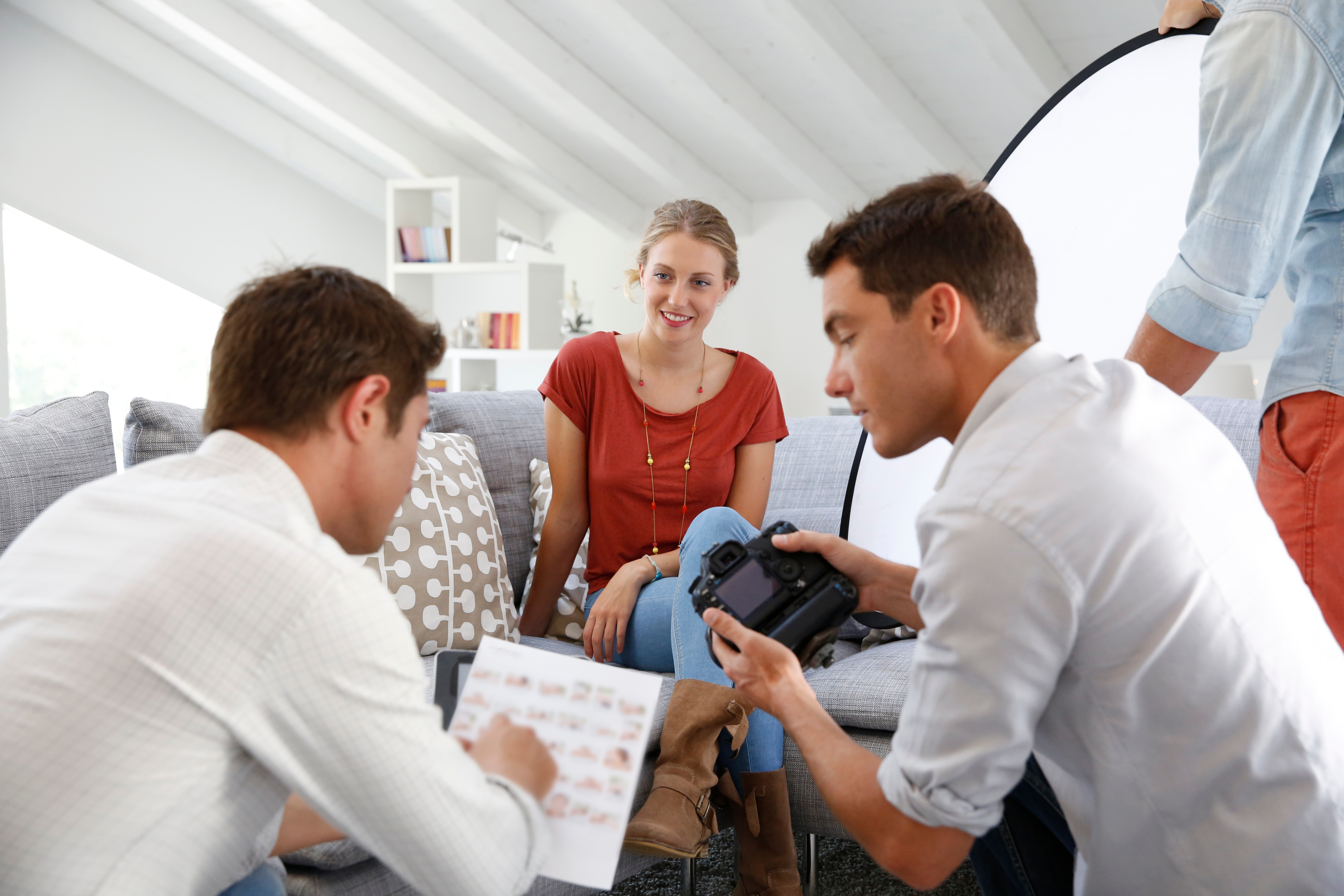 Why choose Utopix? 🤔

🌎 A community of professionals
Our photographers and videographers are professionals selected by our teams on the basis of their experience and the quality of their work.

🚀 7 offers in less than 24 hours
On average, Utopix customers receive more than seven offers within 24 hours following their request. These offers come from photographers and videographers in their area. 

💳 Secured payment
Pay for your photo or video shoot with peace of mind: with Utopix, your service provider is only paid once you are satisfied with the images received.
Do you manage ambitious photo and video projects? 
Our team is here to help and advise you for your specific or regular needs:
International photo shoots
Several photo shoots
Advanced briefings    
Images that reflect your brand universe
Personalized support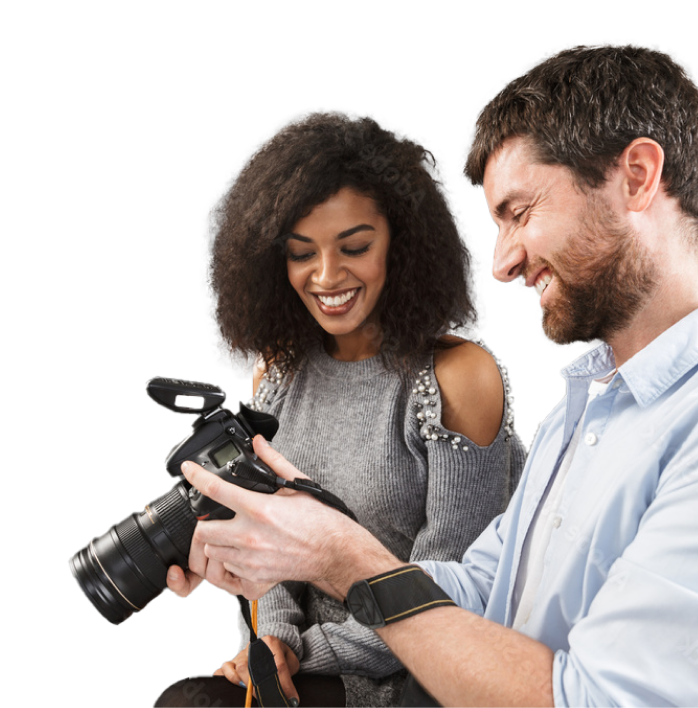 Q & A
Submit your request for a photo or video shoot.
Compare the different price offers and discuss with the professionals of your choice directly from your Utopix inbox.
Choose your professional and book your shoot in complete security via Utopix.
You choose the professionals you wish to contact via the Utopix chat. We centralize all these discussions in your Utopix inbox. This way, you can easily find everything.
You can always discuss the price and details of the offer directly with your photographer via the Utopix chat. The price of the shoot may therefore change depending on the outcome of these discussions.
Utopix is completely free for clients looking for a photo or video service provider. You only pay the price negotiated with your professional.
For your security and peace of mind, Utopix offers you to book your photo shoot online via a secure payment module. Your money is only transferred to the photographer once you confirm that you have received and validated your photos!
Qualified and experienced professionals
Utopix carries out a strict manual selection of each new member of the network. Each photographer or videographer is a licensed and experienced professional, so as to offer you a high quality experience and quality photos.
Booking free of charge
Utopix is completely free for clients! There are no hidden costs, you only pay for your photographer's services.
Secured payment
With Utopix, you pay in complete security. We keep the amount of your shooting and only transfer it to the professional once your photos have been delivered!
Support when needed
Any questions, remarks or concerns? Our customer support is at your disposal to help you.
Once your shoot has been completed, your service provider will send you your visuals, according to the agreed deadlines, directly on your Utopix account! All you have to do is download them to start using them.
See more questions
We are available for all your questions!
We are available Monday to Friday from 9am to 6pm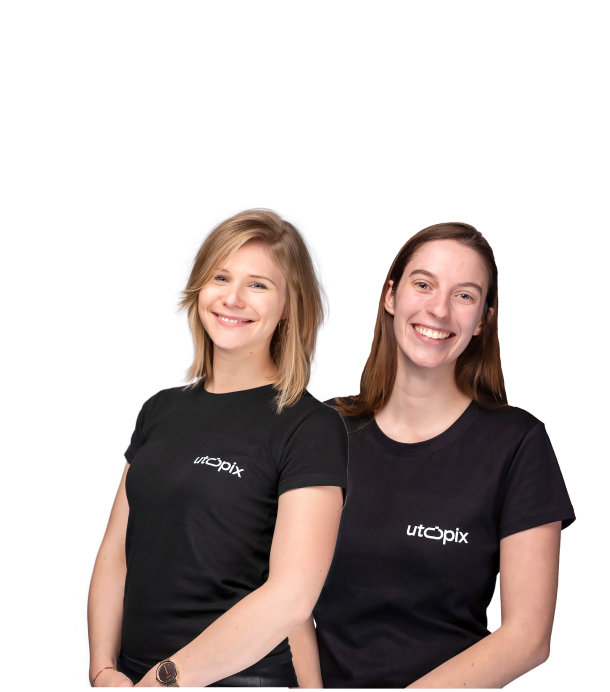 Our professional photographers and videographers.
Whether you are looking for an event photographer, an expert in culinary photography, a portrait photographer or a professional videographer to make a presentation of your company, we can help you via our network of professionals and our project management platform dedicated to professionals in the communication and marketing sector.
Companies in all sectors, as well as communication, event and advertising agencies, have never consumed and produced as much photo and video content as they do today. On the other hand, the profession of professional photographers and videographers is constantly attracting a growing number of new talents. Our ambition at Utopix is to facilitate and optimise the meeting between a corporate client with a project and the best professional photographer or videographer in the world.
The photographer is sometimes only associated with the world of fashion, whereas he is a professional who accompanies, above all, on a daily basis, individuals and companies in their image needs. Rigorous, methodical and creative, he is also a person who listens to your expectations and gives life to the first sketches of your project. A true companion in your quest for memorable souvenirs or marketing materials, your photographer will be able to express your uniqueness for unique photos.
How to find your photographer?
UTOPIX is your trusted partner for finding the photographer you need, near you, in France, Belgium and all over the world! Portrait photographer ? Wedding photographer ? Fashion photographer ? Corporate photographer ? With more than 20,000 shootings completed, UTOPIX is the leading platform for putting professional photographers in touch with individuals and companies!
At a time when image is at the heart of corporate communication and marketing strategies, our 2.0 photographers put all their skills and talent at the service of demanding clients! UTOPIX's ambition is simple! To promote the match between a need and a response, between a client with a photo project and a photographer able to make it happen. As a trusted intermediary, UTOPIX guarantees the quality of its photographers and their services! 
What are the skills and qualities of a photographer?
Technical mastery 

A photographer may be self-taught or have completed a photography course (Bac pro, BTM, BTS, Master's degree, DNSEP, etc.). From his apprenticeship "on the job" or in school, he has acquired advanced skills in photographic technique. They have been able to broaden their knowledge in a specific field (portrait photography, wedding photography, corporate photography, culinary photography, etc.). They may be employed by a photo studio or have created their own business. They update their skills continuously by following the latest trends in photography.
Passion
Photography is an integral part of the artistic world because, like painting or sculpture, it is based on the balance and aesthetics of a composition. A photographer does not become a photographer by chance. Before becoming a professional photographer, he or she was a passionate amateur photographer, often from an early age. In his daily work, his passion remains intact and is reflected in his images.
Listening

Listening is the basic quality of a photographer who must understand the needs and expectations of his client before making artistic proposals. It is not a matter of delivering the same service to all his clients. Adaptation and personalization are at the heart of his practice.  
Patience

Yes, it takes patience to be a photographer! From the first exchanges, to the necessary readjustments, from the client's hesitations to the children's limited attention span, the photographer deploys a wealth of patience! And it's worth the effort! 
Sensitivity and creativity

Your photographer has an artistic sensibility that gives him a sense of balance and aesthetics. Without this vital sensitivity, his compositions would be bland, uneven and of poor quality. In addition to his theoretical knowledge and his practice in image construction, he has an instinctive sense of harmony.
When it comes to creativity, your photographer is in a perpetual state of renewal! He imagines, innovates, and is also inspired by the major contemporary trends to achieve ever more original images created specifically to meet your needs!
Support and guidance 

Your photographer supports your project and brings it to life with personalised support and advice. Like a four-handed job, you sketch your first drawings, he puts them together like puzzle pieces to make a balanced composition with a fine finish!
Rigour

Who said that an artist is not rigorous? Your photographer is a champion of organisation and planning! He draws up a back-plan for each service which allows him to respect the different stages necessary but also his deadlines! He is also an image professional who meticulously maintains his equipment and his work space.

How to choose a photographer?
Speciality

It is logical that you should choose a photographer who corresponds to your project! To immortalise the most beautiful day of your life, it will be a wedding photographer. For fashion photos, it will be a professional who works with model agencies. By being a specialist in a field, your photographer has become an expert through a very sharp practice.
Experience 

If you turn to a novice photographer, their rates will be lower than a seasoned professional. However, it is by practicing that you really learn photography! You should expect average quality photos without being mediocre. It all depends on your requirements! Also bear in mind that an experienced photographer, even a more expensive one, will spend less time on your project because he will be able to identify your expectations more quickly and make appropriate proposals.
Availability

If you want to shoot a wedding, a company seminar or a new product launch, the photographer must be available on a specific day. So be sure to ask the professional about his availability right away! Indeed, his agenda may be saturated several months in advance! Anticipate!
Feeling

Your photographer is not just a service provider! He is a person to whom you will reveal yourself, your couple or your company values! If, at first sight, all this seems like a banal transaction, it is not! Emotions are often very present at the time of the concretisation of a project that has been thought about for months, even years!
It is therefore vital to feel confident with your photographer! From the very first exchanges, take the temperature! Is there a good feeling between you? Are you on the same wavelength?
Why book a photographer?

Private projects
Solo portrait

Every stage of life can be an opportunity for a portrait session with a photographer! You wish to benefit from the services of a photographer to reconcile with your image after a weight loss, an illness, a difficult event? Your photographer's kind look will accompany you on the road to appeasement because your image is your identity and certain difficulties in life can sometimes harm it. Portrait photography can also allow you to celebrate a passion, a sport, a tradition that is important to you by posing with a specific outfit or accessories. 

Couple and family portraits
 
Love is a rich inspiration for photographers! Today's couples are happy and liberated and want to show their happiness through pictures that look like them! Couple goal ? Couple bastion? Couple cocoon? The choice is yours! The family value has become the sure thing once again, even if it is now much broader (blended family, single parenthood, homoparenthood). Whatever the type of family, the links are rich and the love shared! Soliciting a photographer offers additional happiness in the realization and acquisition of exceptional photographs!

Wedding reportage
In the age of the smartphone, the wedding photo remains a reference and for good reason! The wedding photographer is a specialist of the D-day, scrutinizing emotions and chasing happiness! He organizes, plans, sketches but leaves himself free to catch the stolen moments that often offer the most beautiful photos!
Baby photoshoot

And why not a pregnancy photo session? Pregnancy photographers are self-confessed artists who transform the curves of the pregnant woman into a sacred landscape! Underwater photos are breathtaking, they promote magical compositions! The baby photo shoot allows you to immortalise your little one at a time of life when your child is growing so fast! Thanks to the baby photo shoot, you can capture the moment and keep it forever!
Professional projects
Company portrait
Do you want to take a portrait of a manager or staff members? The corporate photographer is the right man (or woman) for the job! He will guide you so that your images inspire confidence and convey the values you wish to transmit to your clients!
Corporate reportage
Your corporate photographer will immerse himself in your brand and your products to give your company's image its full dimension! Whether it's a report on your production facilities or a business portrait, your corporate photographer knows how to extract your expertise and uniqueness to position you clearly and solidly in a competitive market! The drone photographer can take original and contemporary photos of your buildings 50 metres above the ground! He can also take dynamic shots of your teams on your premises!
Product packshot
Your packshot photographer is a specialist in promoting your products through images. Whether it's for the opening of your physical or online shop, promotions, or the launch of a new product or range, he or she can stage your products to make them more attractive. Simple or complex, multi-view, 360°, situational, flat, ghost, everything is possible for your packshot photographer!
Culinary photos
They are often classified as packshots, but they are different because of their particularity. Yes, they are indeed product photos, but they are food products that should appeal to the senses! This sensory dimension requires the food photographer to sublimate the dishes to allow the customer to have an experience close to the one he would have if the dish was in front of him! The culinary photographer's task is to capture the aroma, show the texture, reveal the fondant, illustrate the crunchiness!
Mannequin
If you want to create a photo book to become a model or update it, your fashion photographer will guide you to meet the needs and codes of the modelling agencies he knows well. Without a photo book, it is not possible to break through or evolve! It is your identity card to enter this world apart!
Real estate
This is an area where the image is central! A real estate ad without a photo will not attract any visitors! Your real estate photographer knows exactly how to highlight a property and he has the right equipment for this! He can offer you the very trendy 3D visit to move virtually from one room to another without moving from his sofa! The drone, which is often used for this purpose, can also be used to take high altitude photos to visualise the extent of a property or land.
How much does a photographer cost?
As a rough guide, a one-hour photo session with a professional photographer costs between €90 and €150 including tax. However, there are many criteria that come into play when assessing the total cost of a photo service. The more renowned your photographer is, the higher his or her rates will be. If you want a photo shoot outside the studio (outside or at home, on your premises), time and mileage will be charged.
The price will also vary depending on the equipment used and whether your photographer needs to search for specific props for your photo. The price will be influenced by the number of images and the type of retouching (simple or complex) required. It will also change depending on the medium chosen (digital photos, paper album, etc.). All these elements are not bad surprises! They are clearly defined at the time of the estimate and are justified by the very high cost of the equipment and consumables as well as the expertise of the professional photographer.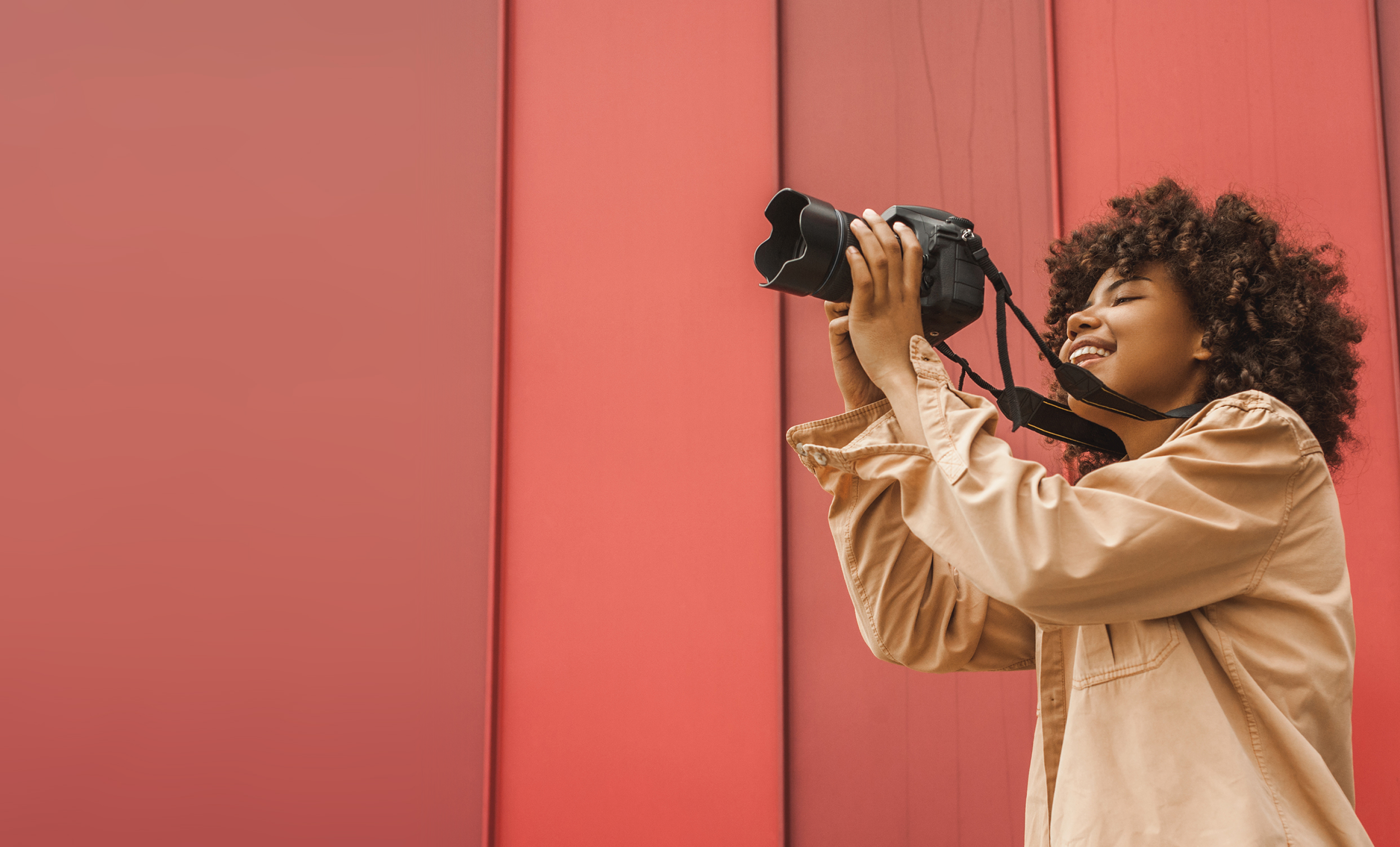 Would you like to join us as a photographer or videographer?
Utopix is recommended on Google by our customers